Top Gear Host Matt LeBlanc On What Makes Him Happy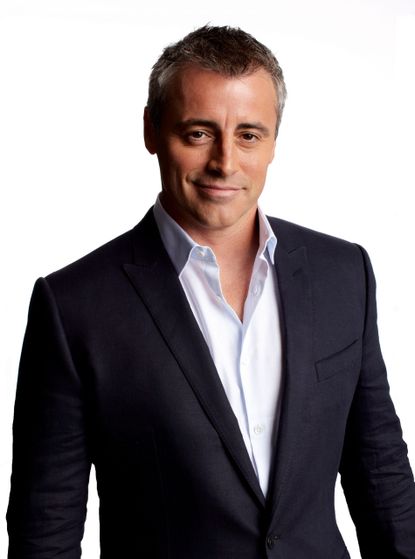 Matt LeBlanc is having a moment. As the host of Top Gear, he's on our screens every Sunday - and gaining plenty of praise along the way.
Best known for his role as Joey Tribbiani in sitcom Friends, Matt has been a firm fixture on TV for over 20 years now. But despite LeBlanc admitting that he's very similar in character to Joey, there's more to him than meets the eye. He's had a rocky relationship with his father for years, telling The Times Magazine "We don't really speak any more" after his father sold stories about him to the tabloids. He has a 10-year old daughter, Marina, and in 2014 he told The Telegraph that if he hadn't made it as an actor, he would have become a carpenter. Luckily for us, he stuck with the acting and has now turned his love of cars into a new and exciting venture.
But what makes the man behind the roles tick? We found out...
How do you feel about your Friends legacy? It's nice and I'm still stopped all the time by fans for selfies. Every single episode of Friends is on Netflix now so there's a whole new generation of people watching it. I'm not a heartthrob any more though. At 47, I certainly don't feel like one.
What makes you laugh? I'll always laugh at a fart joke. Whenever I get uncomfortable, I look for comedy to relieve the awkwardness.
How do you switch off? I like to go to the mountains in Alaska or watch TV. I really liked Ray Donovan [the Showtime series about a Hollywood "fixer"]. What's the scariest thing that's happened to you recently? I'm a real adrenaline junkie so not much frightens me. I used to go helicoptering and snowboarding all the time but then I hurt my knee in an accident so I haven't been snowboarding in years. That said, I live on a cattle ranch and a month ago, I almost got horned by a bull. I was in the pen, he turned and charged at me so I dived over the fence. Let me tell you, there are few scarier moments than a 2,500-pound animal with horns coming at you.
MY LOVES...
Running I do a couple of miles a day. When I'm in London, I love running in Hyde Park. Once, I went running there before dawn. I was the only person around and the air was thick with fog. It was so atmospheric and I felt like I was in An American Werewolf in London. My daughter Marina and I go horse riding together, we ride bicycles and she's started ice skating lessons, which is fun. She loves Lady Gaga and Katy Perry so she's been getting me into pop music.
Italian food I love cooking Italian dishes such as meatballs and making fresh pasta from scratch. I'm pretty good at doing steaks on the grill too.
Country music My favourite artists are Blake Shelton, Eric Church, Garth Brooks, Waylon Jennings, Willie Nelson and Tim McGraw. I love listening to their records at home.
MY HATES...
Badgers I love animals but badgers are just mean. They're very territorial and aggressive with their claws, teeth and tough hides.
Being stuck indoors I'm an active guy so I don't like being in the house very much. Living in Southern California really suits me.
Crowds I've never loved crowds. To stand among a sea of people makes me feel uncomfortable. Now, with fame, even more so, and I avoid it like the plague.
Liver When I was a kid, my stepdad would cook liver and onions, and the smell would send me straight to my friend's house for dinner. I couldn't stand it.