Amazon Prime Day tips–how to get the best bargains and top discounts
Our Prime Day tips and advice on how to bag the biggest savings across Amazon's 2021 sales event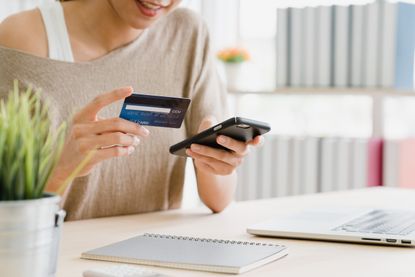 It's official: this year's Amazon Prime Day 2021 will take place across two days, on the 21st and 22nd of June. After months of anticipation and disruption to last year's event, Amazon is ready to deliver some truly great deals – and we couldn't be more excited.
One of the biggest online shopping events of the year, Prime Day offers huge discounts on everything from the best hairdryers (opens in new tab) to the best straightener deals (opens in new tab), laptops, coffee machines, beauty and fashion. So this is not one to be missed.
Amazon's mega sale usually takes place in July each year, but this year's Prime Day has come a little early ahead of peak summer. And with amazing savings on more than a million products, that's certainly welcome news.
We love that there are so many deals to choose from, but we also know that it can get a little confusing. So we've compiled some handy tips on sorting the bargains from the busts as Prime Day rolls out across the next few days.
We hope you snap up some amazing deals with this one!
5 Prime Day tips for grabbing a great deal
As said, even the best of use can get overwhelmed during huge sales events like Amazon Prime Day, but there are a few things we can do to makes things easier on ourselves. Our Prime Day tips, for both before and during the event, will ensure you have the best experience.
1. Sign up for Amazon Prime in advance
As with previous years, there will be Prime Day deals that are only available for those with an existing Prime subscription (opens in new tab). But worry not - you can sign up for a free trial (opens in new tab) now and take advantage of those exclusive discounts.
As long as you've never signed up for a free trial before then you can simply cancel afterwards, or, keep your Amazon Prime benefits, such as free next day shipping and access to Amazon Prime streaming. It's completely up to you! This trial will last you 30-days and get to access to everything. If you do decide the perks are not for you, then read our guide to how to cancel Amazon Prime.
2. Do some research ahead of time
The Prime Day sales roll out gradually across the two-day event, so there is still plenty of time to do some digging to identify which products to keep track of. For example, if you're in the market for some new cookware, you can do some window shopping beforehand.
Doing your homework can really pay off as, in addition to the savings to be had on Amazon itself, other retailers are likely to slash their own prices in order to compete. Knowing what you want already means you have more power to shop around.
Not to mention that keeping a log of things you want will prevent you from getting distracted by some of the shinier discounts on things you don't actually need. Of course, treating yourself to an impulse buy isn't always a bad thing!
3. Download the Amazon app for deal alerts
The Amazon app and website both have a fantastic 'deal watching' feature that allows you to track the deals you're most interested in. Simply navigate to upcoming deals and select 'watch this deal' underneath the products that catch your eye. This not only makes window shopping more interactive, but also saves you an incredible amount of time and effort constantly refreshing your browser.
4. Make a Prime Day wish list
Related to the above, you can make sure you don't forget anything on the big day by creating a wish list of things you want. You can do this really easily through the wish list feature, or, to save even more time, you can just add those items you have your eye on to your basket - checking what's discounted and what isn't before checking out.
5. Pay attention to deal badges and countdowns
One of the most important Prime Day tips we have is to pay attention to the labelling Amazon helpfully puts on its deals.
This way you can distinguish between normal discounts, 'deals of the day' and lightning deals. The latter are the trickiest, as they only run for a predetermined number of hours before they expire. Some go live just after midnight, so you have to be fast to take advantage.
There will also be new deals going live across both days (and even sometimes afterwards), making it easy to miss some truly great bargains by accident.
Make sure you mark your calendars, and keep checking back here for our pick of the best deals. Happy shopping!