The Crown's Helena Bonham Carter has opened up about playing Princess Margaret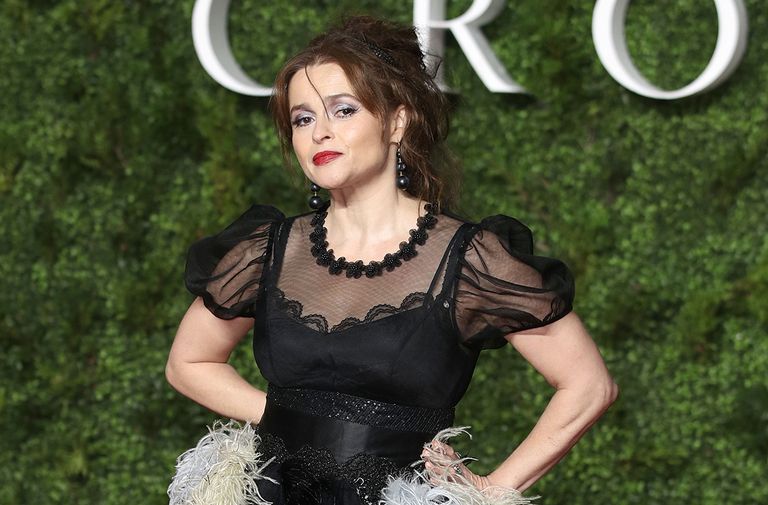 (Image credit: Mike Marsland/WireImage)
The Crown star Helena Bonham Carter has opened up about playing Princess Margaret.
The former Harry Potter actress joined Netflix's The Crown for the third series last year, where she played Queen Elizabeth II's younger sister Princess Margaret and even earned a BAFTA nomination for Best Supporting Actress.
"There is a great fun in playing a royal, it's got to be said," Helena Bonham Carter told RadioTimes.com. "Because even though they obviously know that you're not really royal and you're faking it, they treat you like royalty."
"Even though I'm not remotely like Margaret, she did creep in," the actress admitted. "But people treated me like Margaret, and they were ready to be frightened of me."
MORE: How true is The Crown? We separate fact from fiction in the hit Netflix show
The Princess herself had a reputation for being difficult, witty, decadent, rebellious, spoilt, charismatic, troubled, demanding and glamorous (among other adjectives).
Speaking of the Princess's famously rebellious and glamorous reputation, Helena added, "The license to behave badly was fantastic, too.
"I could just be very demanding, and they would all find it hysterically funny."
The actress appears alongside Oscar-winning actress Olivia Colman, who plays the Queen, and Tobias Menzies, who acts as Prince Philip.
The Crown's fourth season is set to drop on Netflix later this year, with a fifth and sixth season to follow.
Season five will see Helena's Harry Potter co-star Imelda Staunton taking over from Olivia Colman as Queen Elizabeth II.
While it was recently revealed that Lesley Manville will fill Helena's shoes as Princess Margaret.
In a statement confirming the news on The Crown's Twitter feed, Lesley said, "I could not be happier to be playing Princess Margaret.
"The baton is being passed on from two formidable actresses and I really don't want to let the side down.
"Furthermore, to play siblings with my dear friend Imelda Staunton will be nothing short of a complete joy".