The Control Room: Cast, plot and how many episodes of the intense BBC drama are there?
The Control Room sees emergency call handler Gabe put in a shockingly difficult position - but did he make the right choice?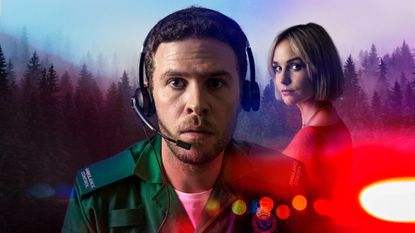 (Image credit: BBC/Hartswood Films/Anne Binckebanck/Matt Burlem)
The Control Room has captivated us with it's intense scenes and spellbinding performances as call handler Gabe faces a difficult decision.
With positive reviews, new BBC drama The Control Room has caught many people's attention with its intriguing premise. And following on from other compelling dramas like The Tourist and The Split season 4 earlier on in 2022, this definitely doesn't disappoint. Following the journey of emergency call handler Gabe as he takes what turns out to be a life-changing call, his past looks set to come back to haunt him. The woman on the end of the line appears to recognize him and as questions start coming thick and fast, he makes a shocking choice.
But what is The Control Room about, who's in the BBC drama's cast and how many episodes are there? We reveal what you need to know about this unmissable 2022 show…
*Warning: spoilers ahead*
What is The Control Room on BBC about?
From the moment The Control Room trailer landed it was clear that this BBC drama was about to give thriller fans all the dark secrets and gut-wrenching reveals they're been looking for. Just like the equally chilling Witness Number 3, The Control Room poses a major question for its main character.
Working at the Strathclyde Ambulance Service as an emergency call handler you'd think Gabe would be cool under pressure and ordinarily that would be true. But when Gabe receives a call from a distraught woman who claims to have killed her partner he's left with a split-second decision to make.
The woman, later revealed to be Sam, appears to recognize his voice, calling him "Gabo" and suggesting that Gabe might know a *lot* more about this attack than he's letting on. His choice? To deny all knowledge of any connection with the woman to his colleagues.
Though as any thriller lovers out there will know, this is only the tip of the shadowy iceberg for Gabe as he is forced to confront a past he'd thought was long-buried. And with his confused and intrigued co-workers not entirely convinced of Gabe's admittedly suspicious story, it's not long before the call handler starts to seriously regret what he's now got himself into...
Packed full of all the intensity that made The Undeclared War ending so unmissable as well as the emotional depth we saw from The Responder cast, BBC's The Control Room has been described by Gabe's actor Iain De Caestecker as a true "page turner".
"I would say it's one of the most exciting scripts I've ever read and it was a page turner from start to finish. I just had to know how it ended," he told the BBC. "The characters are not two dimensional. What I really like about The Control Room is that it's a mishmash between different genres."
Delving into what these were, Iain revealed the blend of genres which makes The Control Room stand out so much from other dramas.
He explained, "You have the obvious thriller side of it, with lots of plot twists and cliff-hangers at every corner. On the other hand, it could be described as a love story, about enduring love and how far a person might go to protect somebody or someone that they love."
"There's also a coming-of-age quality to it as well. Nick [writer Nick Leather] is a master writer of suspense and it leaves you on the edge of your seat. It's nail biting but it has a more sensitive side as well," Iain added.
Who's in The Control Room cast?
The Control Room cast:
Iain De Caestecker as Gabe
Joanna Vanderham as Sam
Daniel Portman as Anthony
Sharon Rooney as DI Anna Beck
Taj Atwal as Leigh
Gary Sweeney as Sean
Rona Morison as Danni
Taqi Nazeer as Jat
Daniel Cahill as Robbo
The Control Room cast is led by Iain De Caestecker who is perhaps best known for his role as Agent Leopold Fitz in Marvel's Agents of S.H.E.I.L.D, and he's also acted in Ryan Gosling's directorial debut, Lost River. The Scottish star plays Gabe in the new BBC drama and reflected on the journey his character undergoes as the series progresses in an interview with the BBC.
"He's kind of just coasting through, he doesn't have many or any real meaningful relationships in life. He doesn't have a big social life by choice, and as the story progresses, you come to learn he's quite stuck in the past," Iain explained. "There's some childhood trauma from his past that he's not quite ready to let go of, so when someone from his past comes back into his life quite suddenly and unexpectedly, he finds himself having to confront demons from his past face on."
The childhood trauma comes flooding back to Gabe after he receives the emergency call from Sam, played by Joanna Vanderham, who was nominated for an International Emmy Award for her role in The Runaway.
As a member of The Control Room cast Joanna plays a crucial role as her character Sam sets all the dramatic events in motion and has her own struggles with guilt.
Joanna revealed, "Sam is incredibly fiery, damaged woman who gets caught up in something much bigger than her."
And whilst Sam's reappearance in his life has a huge impact on Gabe, it seems he has just as big an impact on her.
"It's through spending time with him that she starts to question almost every interaction she has with human beings," Joanna added.
Iain and Joanna are joined in The Control Room cast by Two Doors Down and My Mad Fat Diary star Sharon Rooney, who plays DI Anna Beck. Whilst Gabe's colleague (and love interest) Leigh is played by Taj Atwal and their other co-workers Danni, Anthony and Jat are played by Rona Morison, Daniel Portman and Taqi Nazeer respectively, with Daniel Cahill as the mysterious Robbo, who knows Gabe from years earlier.
How many episodes are there?
Unfortunately for fans who've already reached the end of this binge-watchable show and don't want it to be over so soon, there are just three episodes of The Control Room. This is a contrast to other recent BBC dramas like Sherwood and Chloe, which were both six episodes long. Though whilst three might not sound like a lot, with each of them an hour long there is still plenty of scope for getting right to the heart of these complex and conflicted characters.
How to watch The Control Room where you are
If you're looking to dive into the high-stakes world of The Control Room and you live in the UK, then BBC iPlayer is the place to head. The 2022 show premiered on Monday July 17th and each of the three episodes aired on consecutive nights at 9pm, with the finale being broadcast on Tuesday, July 19th.
However, all of these episodes are available to watch in one go over on BBC iPlayer, making this a perfect show to catch up on at a time that suits you best. For anyone living in the US, there has not yet been any confirmation on a possible US air date or channel to come.
Sadly, for anyone eager not to miss out on all the tense moments, if you're abroad when The Control Room airs then you won't be able to watch the show as you normally would at home, thanks to regional restrictions.
Luckily there's an easy solution and you can use a VPN to continue watching this hit drama. This is a handy bit of software that changes your IP address so that you can access on-demand content or live TV just as if you were at home.
Our sister site, TechRadar, has tested all of the major VPN services and they rate ExpressVPN as the absolute best. They say, "It's compatible with all of your devices, supports most streaming services, and ranks among the fastest. You can even install it on devices like an Amazon Fire TV Stick, Apple TV, Xbox, and PlayStation. So for a one-stop-shop, you can't go wrong with Express."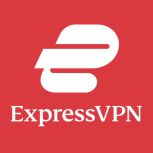 ExpressVPN service | Get 49% off and 3 months FREE
Ranked among one of the fastest VPN providers, this risk-free service is also compatible with all of your devices. Enjoy access to almost any streaming service, and if you don't like it there's a 30-day money-back guarantee.
If you've never installed a VPN before, don't worry, it's quick and easy. Just follow these three steps:
Download and install the VPN following ExpressVPN's easy-to-follow instructions.
Once you've installed your VPN, open the app and select your server location as anywhere in the UK.
With your VPN installed and server location set to UK, you can now watch The Control Room online.
Now you know what kind of emotional moments and shocking twists you can expect from The Control Room there's plenty of time to catch-up on all you might've missed in the 2022 BBC drama so far...
Emma is a Senior Lifestyle Writer with six years of experience working in digital publishing. Her specialist areas including literature, the British Royal Family and knowing all there is to know about the latest TV shows on the BBC, ITV, Channel 4 and every streaming service out there. When she's not writing about the next unmissable show to add to your to-watch list or delving into royal protocol, you can find Emma cooking and watching yet more crime dramas.