The Tourist ending explained—who was The Man and what dark secrets lie in his past?
That final episode definitely raised a few questions—here's The Tourist ending explained...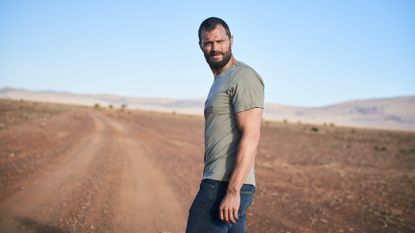 (Image credit: BBC)
Many fans might want The Tourist ending explained as the unmissable new mystery series finally reveals the dark secrets of The Man's enigmatic past.
From the moment the new Jamie Dornan thriller The Tourist was announced last year it was clear that this was going to be one of 2022's most unmissable shows. Starring The Fall's Jamie as The Man, a tourist in Australia with no memory of who he really is after ending up in hospital, alongside Dumplin' actor Danielle Macdonald, as Helen Chambers, a probationary police officer, danger lurks around every corner. Though he might not know why, it's clear that someone is out to get him. The answer, as fans of fellow thrillers like Showtrial might have expected, lies in his past.
Though some viewers might want The Tourist ending explained after the sheer number of twists and turns that unfold in the final episode. The Tourist might still be airing on TV, but with all episodes on BBC iPlayer in the UK, fans could well have reached episode 6 ahead of their family and friends.
Here we give you *that* earth-shattering The Tourist ending explained…
*Warning: spoilers ahead!*
The Tourist ending explained—what happened to The Man in episode 6?
Throughout The Tourist fans have been hooked by the dramatic revelations and increasingly intense situations The Man finds himself in. Determined to solve the mystery of his own identity after suffering from amnesia, Jamie Dornan's character, revealed to be Elliot Stanley, ends up discovering more than he bargained for.
After being tracked and attacked by crime lord Kostas' men throughout the series, Elliot and Luci (Kostas' former fiancée) end up confronting the man himself. Luci manages to get Kostas' brother Demetri on the phone to talk to him as she hopes this might help Kostas, who was hugely affected by Demetri's supposed death.
Instead, the criminal refuses to accept the truth and listens to his hallucination of his brother which tells him to kill her. Stepping in to try and save Luci, Elliot grabs a gun from detective Lachlan (who'd been blackmailed into helping Kostas after his wife was kidnapped). In the resulting struggle not only is Kostas fatally wounded, but so is Luci, whilst Lachlan drives off to find his wife.
Luci dies before Elliot can get her to hospital and rings Helen Chambers who comes to his aid. In yet another twist, Lachlan tries to cover his tracks after saving his wife and blames Helen and Elliot for his murder of fellow police officer Rodney Lammon. Helen and Elliot then go on the run while they attempt to find a way to prove that corrupt Lachlan was actually responsible.
Taking the customers of a restaurant hostage, Elliot asks the hostage negotiator to bring the mysterious Lena Pascal to him after memories of her have been coming back all series. Before this can happen and just in time before he and Helen are arrested, Helen secures traffic camera footage of Elliot in handcuffs in Lachlan's car after Lammon's murder, contradicting the detective's claims.
Elliot and Helen are set to be cleared of the allegations against them, but whilst Jamie Dornan's character's time running from Kostas is now over, this wasn't the only dramatic moment in The Tourist ending.
Who was The Man revealed to be in The Tourist ending?
The Tourist ending also sees Elliot finally come face to face with Lena Pascal, the woman whose face he kept seeing smiling back at him in his fragmented memories. Sadly, their reunion shatters an illusion he might've had about the nature of their relationship as Lena reveals that she was selected by Elliot to smuggle heroin for him. Two other women, Angelika and Mila, were also involved, only to tragically die after the bags the drugs were in burst in their stomachs.
Elliot's memories of Lena smiling at him arose from the times he made her practice ready for when she boarded the plane to smuggle the drugs so she'd appear convincing as someone simply going on vacation. Desperate to get the drugs back later, he's told that he paid someone to cut them out of Lena, leaving her with a painful scar as well as the trauma of what had happened to her.
Telling him all this in prison, Lena tells Elliot that now he knows who he really is, he now must live with the truth. After being exonerated for the crimes committed by Lachlan, Elliot tries to get himself arrested for his past deeds, only for Lena to tell the officers he was mistaken.
This means he remains free to go, the truth weighing so heavily on him that he drives himself off the road after first leaving a million dollars to Sue, the woman whose husband was killed by Kostas' man Billy. Waking up in hospital just as he did early on in The Tourist, this time, he answers Elliot Stanley when asked for his name.
Helen who was his only friend now begs him to tell her Lena made a mistake about him, but he's unable to prove he wasn't the monster she said. Heartbroken, Helen walks away, abandoning him to his living nightmare. As The Tourist ending reaches its final stages, Helen talks to co-worker Freddie in a bar, explaining how she cannot forget either Elliot's crimes or the man himself.
Meanwhile, Elliot is driven by self-loathing and guilt to swallow a bottle of pills as he drinks heavily and seemingly wishes to take his own life. In the final scene, he receives a message from Helen, who's been convinced that everyone deserves a second chance.
For anyone a little confused about the content of the message (a burrito emoji), this is a call-back to a conversation Helen and Elliot had previously. The criminal revealed that the thing that makes him happy is a burrito, making the police officer's message a hint at a possible reconciliation…
Will there be a season 2 of The Tourist?
Though some viewers of this twisty thriller might have wanted The Tourist ending explained, the dramatic scenes and stunning performances make this one to watch this winter. Sadly, no The Tourist season 2 has been confirmed, though given that final scene, it's of course possible that Jamie Dornan, Danielle Macdonald and their fellow cast members will be back on our screens at some point in the future.
The question of whether Helen's message came too late remains to be answered. If there is indeed time to save Elliot from the pills he's taken, then her text will likely have given him the incentive to seek help.
After all, he once referred to her as his only friend in the world. It was also him Helen chose over her former fiancé Ethan when issued with the ultimatum of aiding Elliot or being with him. And in light of Elliot's criminal past and connections and how his understanding of who he is is built on what Lena has told him, there's still much that could be explored about his former life in any potential second season of The Tourist.
Until any further announcement is made, however, there's plenty of time to get immersed in similarly atmospheric dramas, from true crime series Landscapers, to Shetland series 6 where DI Jimmy Perez is pushed to breaking point.
How many episodes of The Tourist are there and how to watch
If you're yet to reach the sixth and final episode of The Tourist season 1 but couldn't wait to get some sneaky clues about the ending, or just want to re-watch your favourite moments, then catching-up couldn't be simpler. For anyone who prefers watching the episodes on TV, then all six episodes are still currently airing on a weekly basis on BBC One on Sundays at 9pm.
But as many fans of The Tourist will already know, the first season is also available to stream on BBC iPlayer now. Meanwhile Australian viewers can enjoy episodes 1-6 online on Stan, the show's Australian co-producer. With the Stan 30-day free trial (opens in new tab), you can watch all of The Tourist for free as you decide whether a full subscription is right for you. The Tourist is also set to air on HBO Max, another co-producer, though a final US release date has not yet been confirmed.
Sadly if you're on vacation when you're hoping to binge-watch your way through all the dark twists and turns of The Tourist, you may need to use a VPN in order to stream this show. This is a really handy bit of software that changes your IP address so that streaming services like BBC iPlayer think you're in the UK.
Our sister site, TechRadar, has tested all of the major VPN services and they rate ExpressVPN (opens in new tab) as the absolute best. They say, "It's compatible with all of your devices, supports most streaming services, and ranks among the fastest. You can even install it on devices like an Amazon Fire TV Stick, Apple TV, Xbox, and PlayStation. So for a one-stop-shop, you can't go wrong with Express."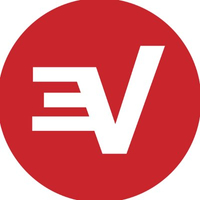 (opens in new tab)
ExpressVPN service | Get 49% off and 3 months FREE (opens in new tab)
Ranked among one of the fastest VPN providers, this risk-free service is also compatible with all of your devices. Enjoy access to almost any streaming service, and if you don't like it there's a 30-day money-back guarantee.
If you've never installed a VPN before, don't worry, it's quick and easy. Just follow these three steps:
Download and install the VPN following ExpressVPN's easy-to-follow instructions.
Once you've installed your VPN, open the app and select your server location as anywhere in the UK.
With your VPN installed and server location set to UK, you can now go to BBC iPlayer and watch online.
Now fans have The Tourist ending explained, there's even more depth and drama to be found in the intense mystery series if you can't help yourself re-watching all six episodes...
Emma is a Senior Lifestyle Writer with six years of experience working in digital publishing. Her specialist areas including literature, the British Royal Family and knowing all there is to know about the latest TV shows on the BBC, ITV, Channel 4 and every streaming service out there. When she's not writing about the next unmissable show to add to your to-watch list or delving into royal protocol, you can find Emma cooking and watching yet more crime dramas.