Ted Lasso season 2 recap - a swift run-through of what happened in our fave soccer show
Catch up on everything that happened on Ted Lasso season 2 now that season 3 is available for streaming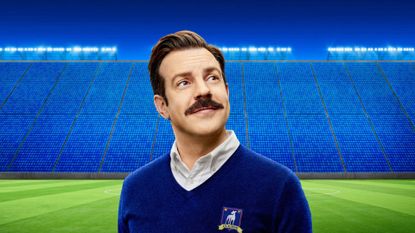 (Image credit: Alamy)
Everyone's favorite soccer show is officially back.
As Ted Lasso season 3 makes its debut on Apple TV+ today, fans are scrambling to remember exact plot lines that were explored throughout the first two seasons of the beloved show, which first premiered back in 2020.
After all, it's been a while: although the series, now officially the most nominated first-season comedy in Emmy Award history, was renewed for a third season in October 2020, it took until this week for the episodes to actually be released because of reported production-related issues.
WHAT IS TED LASSO ABOUT?
Ted Lasso stars Jason Sudeikis as an eponymous American college football coach who is surprisingly recruited to lead AFC Richmond, a fictional English Premier League soccer team owned by one Rebecca Welton (Hannah Waddingham).
As fans of the show learn pretty quickly, Rebecca's decision to recruit Ted, who has no experience leading a soccer team, is actually a revenge plot aimed at her unfaithful ex-husband, the previous owner of the squad.
Ted, however, eventually wins over both Rebecca's respect and each player's devotion, proving that humor and charm go a long way.
In addition to Jason and Hannah's characters, the cast is rounded out by a slew of personalities that, throughout the years, have become emblematic of the spirit of the show in terms of comedic prowess, including Phil Dunster as Jamie Tartt, a self-centered soccer star; Jeremy Swift as Leslie Higgins, the hilarious Director of Football Operations; Brett Goldstein as Roy Kent, the team's hot-headed captain; Brendan Hunt as Coach Beard, Ted's assistant; and Juno Temple as Keeley Jones, a model turned team marketing and public relations manager.
TED LASSO SEASON 2 RECAP
A lot happened during Ted Lasso season 2. First of all, the coach's style is once again put into question as the team hires a sports psychologist, Dr. Sharon Fieldstone (Sarah Niles) to help with players' morale. So successful is she at easing the team's anxiety that Ted is thrown for a loop, debating his role within the confines of the business.
Fans may also remember that Roy is no longer playing for FC Richmond, choosing instead to coach his niece's Under 9s team - until they lose the championship and his now-girlfriend Keeley suggests he apply for a job as an on-air expert at Sky Sports. He follows her advice but eventually realizes how much he misses actually playing soccer.
Jamie Tartt, played by Phil Dunster, also misses being on the field and - following a gig on a reality TV dating show - asks Ted to let him back on the team. Following a bit of drama during which many characters refuse to let Jamie back, Ted decides to let him join the team once more - an action that all the players feel betrayed by.
Another major plot point of the season involves Dubai Air, the team's sponsor. After midfielder Sam Obisanya (Toheeb Jimoh) refuses to be part of a photo shoot for the corporation given its ties an oil company polluting Nigeria, his home country, Air Dubai pressures Rebecca to fire him - but she refuses to do so and the rest of the team joins in on that opposition.
Speaking of Rebecca and Sam: the two characters anonymously match on a dating app and meet up at a restaurant, surprising viewers who actually thought Rebecca and Ted were going to get together.
Although Sam and Rebecca agree to embark on a "platonic" date, they end up spending the night together and actually become a couple until Rebecca's father passes away, at which point she decides to break things off with the player to avoid further heartbreak.
Throughout the season, Ted is also experiencing panic attacks that, fans eventually learn, are spurred by his relationship with his father.
A journalist learns about the coach's state of mind and goes public with it, thanks an unlikely anonymous source: Nate. During the season finale, Rebecca's ex-husband Rupert (Anthony Head) reveals that he's ready to give her the remaining shares of the team. Turns out, that's not a simple act of kindness but a decision spurred by his having bought a competing team, West Ham United, and having hired Nate as part of his coaching staff.
HOW TO WATCH TED LASSO
While pondering over all the questions we need answering in Ted Lasso season 3, consider watching the 22 episodes that make up seasons 1 and 2 of the show.
Just like the recently-released historical adaptation, The Essex Serpent, and the compelling true-story-inspired WeCrashed, for anyone in the US wondering how to watch Ted Lasso, Apple TV+ is the place to head. If you already have an Apple TV+ (opens in new tab) subscription this just got a whole lot easier though there are a few different ways to get one.
If you purchase an Apple device, you'll get to enjoy the service for free for three full months. You can also opt for a monthly subscription at $4.99 (which includes a free 7-day trial!) or purchase Apple One, which comes with a free one-month trial. If you go for the latter option, you'll basically get to bundle Apple TV+ with up to five other services for a single monthly price.
If you're eager to give the Jason Sudeikis comedy a go but live in the UK then the matter of how to watch Ted Lasso also means an Apple TV+ subscription is a must-have. The show is an exclusive Apple TV+ production and UK fans can get three free months of the service when buying an Apple device.
A monthly subscription will cost you £4.99 per month after a free seven-day trial and Apple One plans, which bundle up to five other Apple services into a single monthly subscription, start at £14.95 per month.
Sadly, if you're abroad on vacation when you fancy catching up on Ted Lasso seasons 1 and 2 ahead of the season 3 premiere then you won't be able to watch the show as you normally would at home, thanks to regional restrictions. Thankfully there's an easy solution and you can use a VPN to continue watching the hit show. This is a handy bit of software that changes your IP address so that you can access on-demand content or live TV just as if you were at home.
Our sister site, TechRadar, has tested all of the major VPN services and they rate ExpressVPN (opens in new tab) as the absolute best. They say, "It's compatible with all of your devices, supports most streaming services, and ranks among the fastest. You can even install it on devices like an Amazon Fire TV Stick, Apple TV, Xbox, and PlayStation. So for a one-stop-shop, you can't go wrong with Express."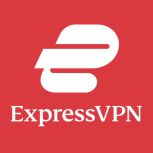 (opens in new tab)
ExpressVPN service | Get 49% off and 3 months FREE (opens in new tab)
Ranked among one of the fastest VPN providers, this risk-free service is also compatible with all of your devices. Enjoy access to almost any streaming service, and if you don't like it there's a 30-day money-back guarantee.
If you've never installed a VPN before, don't worry, it's quick and easy. Just follow these three steps:
Download and install the VPN following ExpressVPN's easy-to-follow instructions.
Once you've installed your VPN, open the app and select your server location as anywhere in the US.
With your VPN installed and server location set to US, you can now watch Ted Lasso online.
Anna Rahmanan is a New York-based writer and editor who covers culture, entertainment, food, fashion and travel news. Anna's words have appeared on Time Out New York, the Huffington Post, Fortune, Forbes, Us Weekly, Bon Appetit and Brooklyn Magazine, among other outlets.