Ruth Langsford divides fans as she gets hair extensions: 'Don't mess with perfection'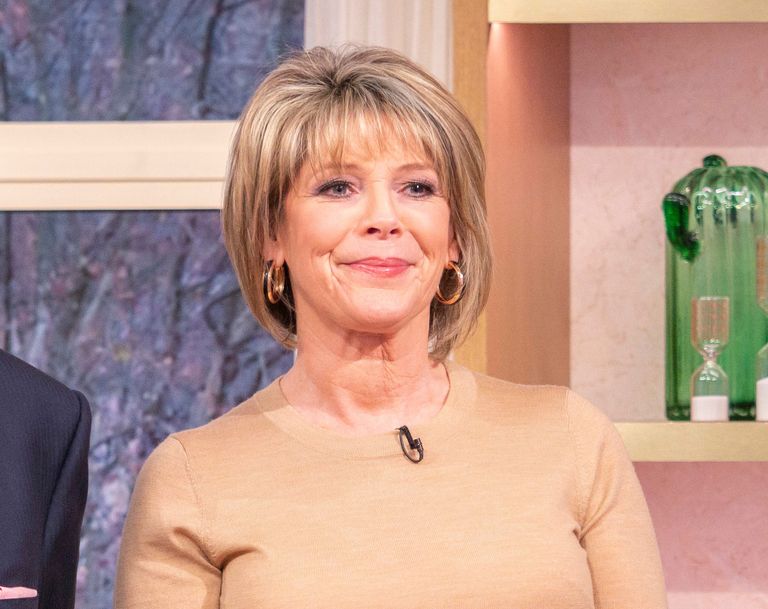 (Image credit: S Meddle/ITV/REX/Shutterstock)
By Amy Hunt
Loose Women presenter Ruth Langsford paid a visit to the hair salon over the weekend, and teased fans with a drastic change to her hair style.
The 58-year-old revealed to her many thousands of followers that she was getting hair extensions put in, revealing that they are actually the secret to her enviably thick locks.
MORE:Are hair extensions the secret to youthful locks?
Ruth shared with fans that she only gets the extensions put in 'for thickness' though, rather than length - and it's a trick we reckon we'll be trying out soon!
However, she then asked her fans if they reckoned longer-length extensions would work for her - hinting that she was considering getting rid of her signature short bob.
Ruth asked, 'Extensions time! Only for thickness not length....or should I keep them long?!!! @laurenatlb @leobancroftsalon #saturday #hairdresser #extensions #leobancroft @leobancroftsalon'
Fans were divided over the decision though, with many protesting saying that her hair is lovely as it is.
One of her follower's wrote, 'I love the length of your hair now Ruth and always looks so glossy full and stylish. Don't mess with perfection x'
While another one said, 'No don't go long your hair is always lovely x'.
However, there were plenty of followers who thought a change would be great for the presenter, with most pointing out that she could always take them out again if she wasn't a fan.
One of Ruth's 636k followers said, 'Try bit longer for a change😘', and a second told her, 'If you don't like them you can take them out go for it👍'
Another commented, 'Try completely different @ruthlangsford I think it would look fab 😊😊', as a fourth made their feelings clear saying, 'Longer longer longer 👌'.
Ruth hasn't appeared on TV since posting about her hair, leaving fans in suspense over what she decided.
However, it seems that she opted to stick to the shorter hair she's so well known for, as she shared a video of herself and her former Strictly partner Anton Du Beke dancing to her Instagram later that same day - sans the long hair.
We wonder whether she'll make the change later on?