Myleene Klass reveals her baby's gender at star-studded baby shower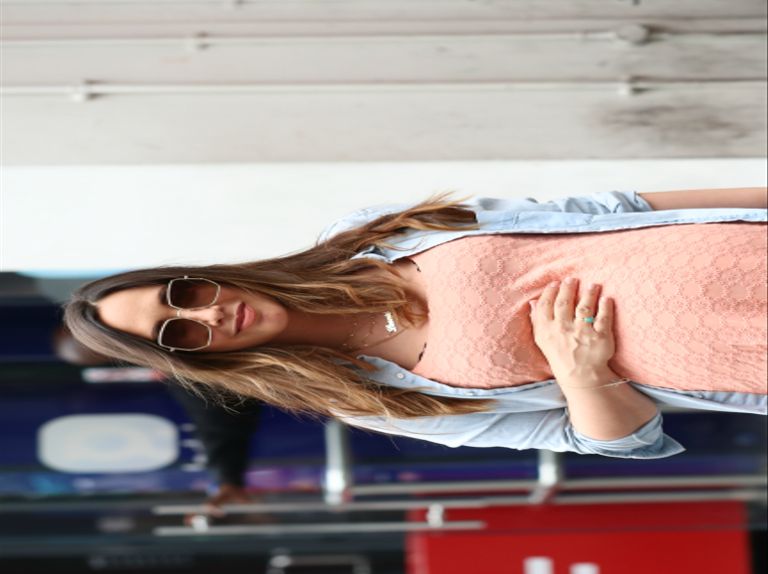 The 41-year-old mum-to-be revealed her baby's gender at a star-studded garden party this weekend.
Myleene shared photos from the party with fans on Instagram, showing her posing in front of an array of blue balloons, and with a cake that revealed: 'it's a boy'.
'What an incredible day,' she wrote. 'I'm so immensely lucky to have the friends and family I have.'
Celeb pals Nicole and Natalie Appleton, Kate Thornton and Kate Garraway all joined Myleene to celebrate the imminent arrival of her third child.
And there was no expense spared, with life-size grass sculptures of giraffes and bears and a stunning array of food and drinks.
'It was a full-on The Ghost of Christmas Present-style spread,' Lauren commented on a photo of the buffet table. '10/10, would demolish again.'
In a break from tradition, dad-to-be Simon Motson, Myleene's partner, also attended the party, which was held in the couple's garden.
Myleene and Simon met four years ago, when they were set up on a blind date by a mutual friend after Myleene's 10-year relationship with former husband Graham Quinn ended in 2012.
Myleene already has two daughters, 11-year-old Ava and eight-year-old Hero, from her relationship with Graham.
In 2015, Myleene revealed that her daughters had kept her going in the wake of the split. 'I just had to keep going because my girls would be up every morning asking me to make breakfast or fetch their recorders,' she told Woman magazine. 'My girls saved me.'
But it looks like she's finally found her happy ending with 45-year-old Simon. 'Sim didn't come in breaking down the circle,' she told Fabulous magazine. 'He actually came in and strengthened it. We go to bed laughing. And that's a really nice thing, because I've done enough crying. I've done enough soul searching. It's nice to feel so comfortable and content and not questioning everything.'
We bet Ava and Hero can't wait to meet their new little brother.