Lady Gaga looks *just* like Phoebe Buffay during a stellar rendition of Smelly Cat
Yep, it's Lady Gaga! Friends the Reunion brings out the pop star for an upgraded version of Smelly Cat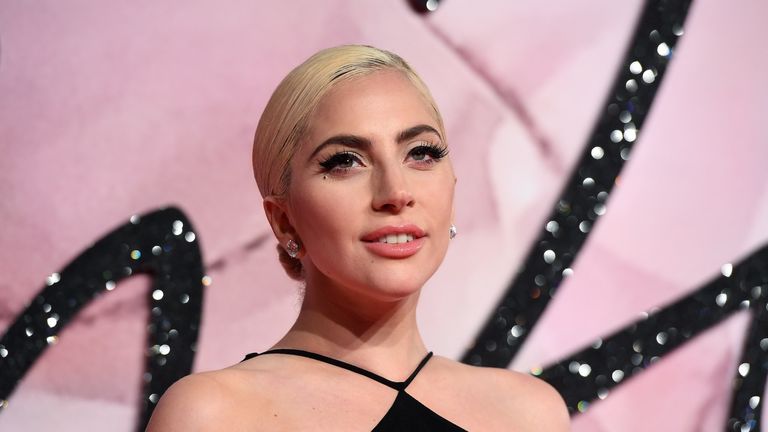 (Image credit: Stuart C. Wilson/Getty Images)
Leave it to Lady Gaga to make even the most cringe-worthy of medleys a bop. 
During Friends: the Reunion, the pop icon donned her most eccentric boho look and took a seat at Central Perk alongside Phoebe (Lisa Kudrow). Armed with their acoustic guitars, the duo took a crack at Smelly Cat, much to listeners' delight. 
In the clip, we find Lisa strumming chords and reciting familiar lyrics. "They won't take you to the vet / You're obviously not their favorite pet," and Mother Monster swoops in to save the day. 
Arguably the perfect portrayal of 2021 Phoebe, Lady Gaga dons an adorably boho Buffay ensemble: a long gold sweater with a red fur trim, a crop top, colorful pants, chokers, and Phoebe's iconic hairstyle—two cute Princess Leia-esque buns alongside  blonde locks. 
The only thing that didn't scream "Phoebe"? Her voice! Thankfully, Gaga has taken the sweet song up a notch. She certainly did Smelly Cat justice, if you ask us. 
Watch Lady Gaga sing Smelly Cat with Lisa Kudrow
Naturally, fans loved Lady Gaga's cameo and took to social media to share their delight over the surprise appearance. 
A cameo Friends fanatics were hoping for? Phoebe Buffay's boyfriend, Mike. Paul Rudd was missing from the Friends reunion, and had it not been for Gaga's willingness to help with Smelly Cat, fans might've experienced a major meltdown. (Some still did.) 
---
More from woman&home: 
• The best movie sex scenes of all time and how to recreate them at home
• The 27 best book club books that get conversation (and wine) flowing
• 21 of the best romance books to read whether you're after love or lust
---
As much as Lisa and Lady Gaga stole the show, viewers were equally enveloped in the IRL love story that almost was: Jennifer Aniston and David Schwimmer had crushes on each other while filming the series, and longtime supporters of Rachel and Ross feel as though they can't look at the two the same way again. 
"At some point, we were both crushing hard on each other," David admits during the special. "But it was like two ships passing because one of us was always in a relationship and we never crossed that boundary and we both respected that."
In true Joey Tribbiani fashion, Matt LeBlanc muttered, "Bulls***" under his breath. 
Even though there were a few notable faces missing, it's safe to say that the Friends reunion special was a hit. Pivot over to your couch (ha!) and watch the series on HBO Max. 
Danielle is a news writer for woman&home and My Imperfect Life. When she's not working, you can find her experimenting with new recipes or sitting on the couch with a good book and a cup of coffee.