You won't believe how James Martin spent his birthday in lockdown
It wasn't all fun and games!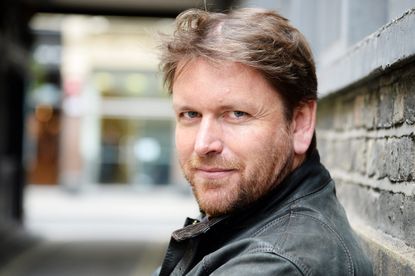 (Image credit: Getty)
TV chef James Martin celebrated his 48th birthday earlier this week.
Like many Brits, the foodie pro was forced to celebrate the big day amid the coronavirus lockdown (opens in new tab).
While the list of options for birthday fun is far more limited than usual this year, there was no time for a socially distanced get together for James.
The former Saturday Kitchen host, who regularly demonstrates his cooking skills on ITV's This Morning (opens in new tab), took to social media to let his fans know it had been a busy day of working, in preparation for a huge event.
With the British government allowing pubs and restaurants (opens in new tab) re-open this Saturday, James' schedule was full with plans to get his restaurant ready for the post-lockdown re-launch.
READ MORE:James Martin shares stunning result of kitchen renovation (opens in new tab)
Taking to social media, he wrote, 'Thank you for all the birthday messages... spent it cleaning and painting the restaurant ready for reopening. Can't wait to get back in the kitchen... cheers!'
Despite receiving lots of lovely birthday wishes, James' latest appearance on This Morning didn't go down too well with viewers.
On Monday, some riled morning telly fans took to Twitter to complain after watching James whip up a chicken Biryani live on air, wondering why British foodie James had been chosen to cook an Indian dish.
'Interested to know why James Martin was chosen to cook an 'Indian' dish, and not an Indian chef? Thinking face also, as a Punjabi I'm offended he's put sultanas in it,' one penned online.
'If you are going to show Indian recipes like biryani on this morning using indian ingredients why dont you show the Indian chef who tells James Martin how to make it to appear on air? Why you use only British chefs who learn from the Indian chefs,' agreed a second.