Is there going to be a Dexter: New Blood season 2 and what happened in that shocking finale?
Fans can't help hoping for a Dexter: New Blood season 2, but how will things ever be the same after the finale?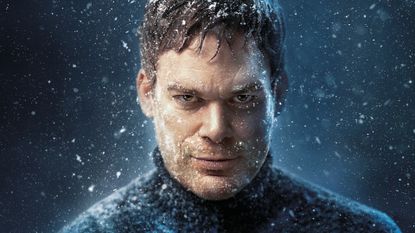 (Image credit: Sky Atlantic)
Many fans will be hoping for a Dexter: New Blood season 2, but after what happened in the finale is it even possible and what really happened in that chilling episode?
From the moment it was announced that a new Dexter show was on the way, fans of the original crime drama were no doubt eager to see what direction Michael C Hall's charming serial killer character would take. Set a decade after the show ended, Dexter: New Blood landed in November 2021, bringing with it it's fair share of bloodshed, lies and attempts to evade the long arm of the law.
Thriller fans wondering why Morven Christie left The Bay or where Stay Close was filmed have a love for detail perfect for this dark show. Though there are likely some serious questions on fans' minds after *that* shocking moment in the Dexter: New Blood finale, leaving many wondering if a season 2 could ever be on the cards.
But what happened in the Dexter: New Blood finale and is there going to be a season 2 of the gripping drama?
*Warning: spoilers ahead!*
What happened in the Dexter: New Blood finale?
The Dexter: New Blood finale appropriately titled 'Sins of the Father' saw the infamous vigilante serial killer finally feel the full force of justice for his crimes. After murdering a police officer, Sergeant Logan, to escape being sent to prison, Dexter ended up violating his own flawed moral code as he prepared to go on the run with his now teenage son Harrison.
Arriving to meet his son as he prepared to make his escape, Dexter's bloodstained sweater lead to some unwelcome questions from Harrison. Upon discovering that Dexter killed Logan, who was also Harrison's wrestling coach, the horrified teenager pulls a gun on his own father.
Confronted with all the morally dubious things he's done in the name of vigilante justice over the years and the innocent people he's also hurt, including his sister Debra Morgan, Dexter finally acknowledges his crimes and asks Harrison to pull the trigger. Whilst some might've expected the serial killer to find some way out regardless of his apparent change of heart, Harrison did as he was asked and shot and killed Dexter. Leaving viewers still reeling from this unexpected dark twist, the Dexter: New Blood finale then ended with the teenager driving away to pursue a hope-filled new life away from his father's bloody past.
Showrunner Clyde Phillips previously revealed to Deadline that he always knew that Dexter: New Blood would see the titular character meet a grisly end and viewed the opportunity to do a "second finale" as a way to "redeem" the show after the Dexter ending left many fans disappointed.
"Yes. We knew this had to happen, and I think it had to happen for the audience as much as for the character. To see him get caught time and time again and get out of it at a time and time again is a disservice to the audience. And I think there's a certain truth in this storytelling, in authenticity in the storytelling," Clyde explained.
"So early on when I went to go and speak with Michael (Michael C Hall), it was about two and a half years ago in early July 2019, I told him my ideas. We met after I received a call from Showtime president Gary Levine who told me they were interested in revisiting this. Michael gave me a big hug and told me, 'I'm in.' He knew how this would end."
Reflecting on the redemptive quality of the Dexter: New Blood finale, Clyde added, "How often does a show get to do a second finale? I think the answer is never. With the bad taste that the original finale left in everybody's mouth, we had this rare opportunity to redeem the show and to give the audience the respect it deserves, the authenticity it deserves, and the gratitude for sticking with us. The numbers have been exploding for Showtime, I think we're their No. 1 asset. I'm so humbled by that."
The showrunner has also previously spoken out about the way he'd originally intended Dexter to end with Dexter Morgan's death, something that's now been seen through in Dexter: New Blood.
"I think Dexter craved some sort of definitive resolution to his life and to his story, and in spite of the horror of it there's something undeniable."Michael C. Hall joins the Wrap-Up Podcast to discuss the finale. https://t.co/gWCs0975w8 pic.twitter.com/6bPk0QqImbJanuary 10, 2022
See more
According to Entertainment Weekly, Clyde previously revealed his plans for the original Dexter series finale before he left the show at the end of season 4.
"My personal ending for the show was that he was going to be executed for his crimes," he said. "He's lying on the table and outside the window are all the people he's killed. That was just in my own head. I never pitched that to anybody."
Whilst this alternate ending in Clyde's mind might not have come to pass on Dexter, the demise of the serial killer in the Dexter: New Blood finale was certainly a dramatic finale that few fans will forget.
Is there going to be a Dexter: New Blood season 2?
For existing Dexter fans and those who've just found their way to the sinister tale of this vigilante serial killer in the sequel, the ultimate question is of course—is there going to be a Dexter New Blood season 2? The original Dexter gave excited viewers no less than eight suspenseful seasons, though it seems when it comes to Dexter: New Blood's fate, things might not be so straightforward.
As reported by Radio Times, a Dexter: New Blood season 2 has not yet been officially confirmed and the show was originally envisioned as a limited standalone series. This certainly seems to make sense given that Dexter: New Blood's finale saw Dexter meet his demise at the hands of his own son, seemingly rounding off the much-loved yet twisted character's story arc in the Dexter universe.
Though that hasn't stopped some serious rumors and wishful thinking from circulating and it seems the brilliant response to the new Dexter show has not gone unnoticed by creators. Opening up to Deadline, Clyde Phillips explained that he would "drop everything" to get involved in a continuation of Dexter going forwards, though he expressed his belief that this would likely look very different to the show fans have come to know and love.
When asked about whether he would want to tell more of Dexter's son Harrison's story in a continuation, Clyde stated, "When people start bingeing this after the finale, I'm confident the numbers will continue to go up. It's up to Showtime to make the call to me if they want more. If they ask me if I'd like to make a continuation of this, I would say yes. I have a lot of things going on but I would drop everything for this and say yes in one second."
He went on to reveal exactly what kind of form a continuation of Dexter and Dexter: New Blood might look like. Clyde shared, "Harrison is such a complicated character and he has within him the seeds of the dark passenger. He's capable. Look at that takedown of Dexter in the end, what's in Harrison is that he has to kill this man."
"Also, Harrison brings a different perspective to the vigilantism of it all than Dexter did, which was kind of surprising to Dexter," he continued. "He brings this youthful, optimistic innocence, that he and his dad are basically Batman and Robin. Think of every time we take out one of these bad guys how many lives we're saving, that this bad person is not going to kill. Dexter never thought of that. Dexter was only taking out bad guys because that was his code."
So whilst an official Dexter: New Blood season 2 hasn't been announced, it seems that the seeds have already been planted for a potential follow-up season to come in the future. Whether that would be a Dexter: New Blood season 2 or released under a new name remains to be seen, though thrillers fans will no doubt be re-watching their favorite Dexter episodes and keeping their fingers crossed.
And in the meantime, there's plenty of time to catch up on equally dramatic dramas, from the BBC's Showtrial to Manhunt The Night Stalker to get you through this winter.
How to watch the new Dexter: New Blood series?
If you're not already intrigued to watch serial killer Dexter Morgan dish out his own terrifying brand of justice then catching up on all the episodes of Dexter: New Blood you've missed so far will soon have you eager for a potential season 2. The matter of where to watch the crime drama depends on where you live, as for Dexter fans living in the US, Showtime Now is the place to turn. And if you don't already have a Showtime subscription, never fear! They offer a 30-day free trial after which it will be $10.99 a month to enjoy their full range of hit shows and movies.
Whilst for anyone in the UK, Dexter: New Blood is available to watch via Now TV when you sign up to their Entertainment Pass for £9.99 a month. And if you're not sure that Now TV is for you, they offer a 7 day free trial so that you can see what the platform has to offer before taking the plunge.
I really hate it when I'm the one who's bleeding. #Dexter pic.twitter.com/JkUr5wSe5hDecember 26, 2021
See more
But if you're abroad and still want to watch Dexter: New Blood then things could get a little complicated, thanks to regional restrictions. However, luckily there's an easy solution and you can use a VPN to continue watching this hit drama. This is a really handy bit of software that changes your IP address so that you can access on-demand content or live TV just as if you were at home.
Our sister site, TechRadar, has tested all of the major VPN services and they rate ExpressVPN as the absolute best. They say, "It's compatible with all of your devices, supports most streaming services, and ranks among the fastest. You can even install it on devices like an Amazon Fire TV Stick, Apple TV, Xbox, and PlayStation. So for a one-stop-shop, you can't go wrong with Express."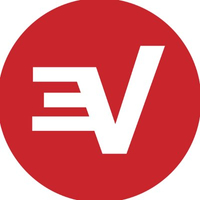 ExpressVPN service | Get 49% off and 3 months FREE
Ranked among one of the fastest VPN providers, this risk-free service is also compatible with all of your devices. Enjoy access to almost any streaming service, and if you don't like it there's a 30-day money-back guarantee.
If you've never installed a VPN before, don't worry, it's quick and easy. Just follow these three steps:
Download and install the VPN following ExpressVPN's easy-to-follow instructions.
Once you've installed your VPN, open the app and select your server location as anywhere in the UK or US.
With your VPN installed and server location set to UK or US, you can now watch Dexter: New Blood online.
So sadly Dexter: New Blood season 2 remains unconfirmed and the finale of season 1 saw Dexter Morgan pay the ultimate price for his actions. Though with Harrison Morgan in the perfect position to take on his infamous father's role as primary character, they'll be many fans keeping their fingers crossed there's more to his story than has been told so far...
Emma is a Senior Lifestyle Writer with six years of experience working in digital publishing. Her specialist areas including literature, the British Royal Family and knowing all there is to know about the latest TV shows on the BBC, ITV, Channel 4 and every streaming service out there. When she's not writing about the next unmissable show to add to your to-watch list or delving into royal protocol, you can find Emma cooking and watching yet more crime dramas.