Where is the Stay Close series filmed and is it the same location as Harlan Coben's chilling thriller?
Many fans have been left wondering where is the Stay close series filmed after a dramatic location switch-up...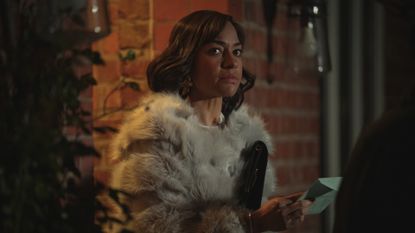 (Image credit: Netflix)
Where is the Stay Close series filmed is the question on many fans' minds after being taken into the past and back again in this chilling drama based on Harlan Coben's thriller.
Following the lives of three very different characters hiding dark secrets, Stay Close is the next binge-watchable miniseries you've been looking for. As Megan Pierce (formerly known as Cassie) confronts her past, so must photographer Ray Levine (Richard Armitage) and Detective Michael Broome (James Nesbitt). After a man goes missing on the anniversary of the disappearance of local Stewart Green, Michael's investigation into the crime soon opens and sees many truths emerge.
Fans of Landscapers and anyone eager to have The Tourist ending explained won't be able to resist the dramatic storytelling, complex characters and clues in this eight-part mystery. And with events from the past and present included, the filming locations for Stay Close are equally varied.
But where is the Stay Close series filmed and is it the same place Harlan Coben's book is set? We reveal all you need to know about the sinister drama's locations…
Where is the Stay Close series filmed?
Nothing creates intrigue like setting in both book and TV adaptation alike, meaning they'll likely be many viewers now wondering—where is the Stay Close series filmed? Some UK fans of the show might have spotted a few tell-tale clues here or there, especially if they're very familiar with or live in the north of England.
The Stay Close series was set in the fictional town of Ridgewood and main character Megan's (Cush Jumbo) former home in Livingstone's exact location is not confirmed, though appears to be an English seaside town. According to Radio Times, a number of key locations were used for filming of Stay Close, many of which were in and around areas of Manchester and Merseyside.
There were several major locations used when Stay Close was being filmed, including St Helens, where the Dream sculpture is located. Depicting the head of a girl asleep, this is a very clear landmark to anyone familiar with the area. Harlan Coben's novel instead features a large elephant sculpture called Lucy the Elephant instead, though the introduction of an impressive sculptural structure remains the same.
Another location of great importance in Stay Close is of course the fictional nightclub Vipers, where Megan worked when she was Cassie. It was also from here that multiple men have mysteriously disappeared and makes it a pivotal location to get right for creators. According to Radio Times, the interior scenes were filmed in the basement of a nightclub, Impossible, in Manchester whilst the exterior scenes were shot by an old nightclub in Formby in Merseyside, with nearby woodland.
Mark O'Hanlon, location manager, revealed, "I've got a lot of Scouse friends and they all talked about this place saying they used to go there when they were 17. It reminds me of the country clubs you get in Essex. It's between all these trees and near the beach."
"You feel like you're near the coast," he added. "That to me was one of the nicest locations I shot. I've always looked at it and thought it would be amazing to use it. After this it's going to be flattened. By the end of the year it will all be gone."
Meanwhile the beachfront where Vipers is located and other coastal scenes were reportedly filmed on Blackpool beach, with the iconic Ferris wheel visible in some scenes. The fictional seaside town of Cassie's past and her new home where she lives as Megan can be reached via a huge bridge.
Let's give some credit to Runcorn Bridge – the most underrated supporting character in #StayClose who manages to do some real heavy lifting while looking *great*. pic.twitter.com/MBVTI0WCRCJanuary 6, 2022
See more
Scenes showing Megan driving over as she attempts to unravel the trauma of her past were filmed at Runcorn Bridge, also known as the Silver Jubilee Bridge, in Cheshire between Runcorn and Widnes. And Megan's new home and the home of missing man Stewart Green's family were filmed within streets of each other in Didsbury, Manchester.
Though the dramatic jumps in location during the series have left some viewers confused, with some questioning why Megan appeared to have chosen a town very close to her original home for her fresh start.
Getting questions about the locations used in #StayClose, so this article might be fun. Vipers, for example, is in fictional Livingstone while Megan's family is an hour+ away (ergo crossing that bridge) in Ridgewood. Thanks for watching! https://t.co/ZifJFc1Tn4January 6, 2022
See more
This speculation from viewers even led author Harlan Coben himself to address the locations for Stay Close. Taking to Twitter, he explained that Vipers is set in the fictional town of Livingstone, whilst Megan's new home is over an hour away, suggesting any sense that the two are close due to any similarities in the choice of filming locations is incidental.
Now the question where is the Stay Close series filmed has been answered, there are so many exciting scenes and hints in these many locations to enjoy as the backdrop to some seriously sinister goings on...
Where is the Stay Close book set?
Many fans asking themselves the question where is the Stay Close series filmed might have been left a little confused by the ever changing locations in the UK-set drama. Though book lovers are likely wondering something else entirely—why did the Stay Close series change the location from the source material?
After all, as all those who've read Harlan Coben's Stay Close will already know, the original setting was way across the pond in Atlantic City, New Jersey.
This is quite the change from the fictional Northern English town of Ridgewood and many of New Jersey-born author Harlan's works are set either around New Jersey or New York. However, this isn't the first time that one of Harlan's US-set books has been adapted for screen and the location moved over the Atlantic.
Any thriller fans who can't get enough of dark dramas and are hoping for a The Tourist season 2 or missing the BBC's Showtrial will likely remember The Stranger. Also based on a Harlan Coben novel, this 2020 miniseries was set in Manchester, with filming taking place in several locations in the north of England.
With Stay Close it seems that this same pattern of reimagining Harlan's brilliant characters and gripping storylines in the UK has been kept up. And though undoubtedly different and perhaps a little confusing for book fans, Harlan himself believes the change of setting totally works for the drama.
As reported by Express.co.uk, Harlan opened up to them and other press about Stay Close filming and even compared Blackpool and Atlantic City on a visual level.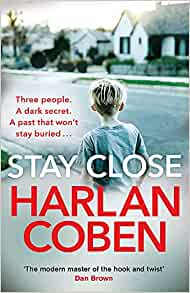 Stay Close by Harlan Coben, £7.37| Amazon
Three very different people are hiding secrets they hope will never see the light of day, though it soon becomes clear that some things can't stay buried forever. Each discovers the dark side of quiet suburban life and realize that it's harder than they thought to leave their pasts behind...
He reportedly explained, "[As well as Manchester], we also used Blackpool, the book is set in Atlantic City, New Jersey and Blackpool really looks a lot like Atlantic City!"
Discussing the challenges that accompany switching things up in this way, he added, "It's always a challenge to move things around. In the book we have this thing called Lucy the Elephant and here we're using The Dream head sculpture."
"I know some people are like 'you're not keeping true to the book,' but I love that hybrid of what British crime does so well and what I do in novels," he added. "I love making changes. A book is a book and a TV series is a TV series. They are not the same thing and they shouldn't be. Both should be compelling stories, but the worst adaptations are the ones that are slavishly devoted to the text."
So it seems Harlan is more than happy that the areas Stay Close was filmed are different to where the Stay Close book is set, bringing together the dark drama of British crime dramas and his spellbinding writing.
How to watch the Stay Close series
If you've yet to enjoy all the dramatic twists, turns and reveals of the new Stay Close series then Netflix is the place for you. Anyone who's already enjoyed the best French TV shows on Netflix or made their way through Maid on Netflix, this is the next big show to add to your to-watch this winter. Stay Close premiered on the streaming platform on December 31st and all eight episodes are available to watch there now.
So the next time you have a free moment, why not settle down and race your way through this intriguing adaptation? But if you've already binge-watched the entire Stay Close series then The Stranger is well worth checking out. And with reports suggesting that Harlan Coben has signed a multi-year deal with Netflix to adapt 14 of his popular books, it seems there'll be plenty more intriguing miniseries to come…
Sign up to our free daily email for the latest royal and entertainment news, interesting opinion, expert advice on styling and beauty trends, and no-nonsense guides to the health and wellness questions you want answered.
Emma is a Royal Editor with seven years of experience working in digital publishing. Her specialist areas including literature, the British Royal Family and knowing all there is to know about the latest TV shows on the BBC, ITV, Channel 4 and every streaming service out there. When she's not writing about the next unmissable show to add to your to-watch list or delving into royal protocol, you can find Emma cooking and watching yet more crime dramas.