Netflix's best French TV shows—11 magnifique series to watch now!
These hit French TV shows are packed full of jokes, romance and intrigue, but how many have you watched?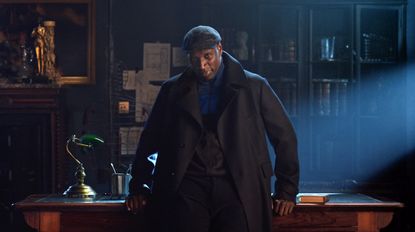 (Image credit: Netflix)
woman&home newsletter
Sign up to our free daily email for the latest royal and entertainment news, interesting opinion, expert advice on styling and beauty trends, and no-nonsense guides to the health and wellness questions you want answered.
Thank you for signing up to . You will receive a verification email shortly.
There was a problem. Please refresh the page and try again.
Netflix's best French TV shows have us eagerly switching on the subtitles and longing for chic Parisian streets and the majestic Alps—but which ones should you be adding to your to-watch list?
Netflix's French TV shows have it all: sinister moments to give you chills, jokes that'll have you crying with laughter and romances you could only dream of. Whilst many Netflix viewers might not yet have explored the full range of French language shows on offer, there are plenty of fans out there who have already been won over by these seriously binge-watchable series. From the suspenseful scenes in heist drama, Lupin, to The Hook Up Plan's super stylish depiction of the City of Love, the best French TV shows will have you hanging on for the next dramatic instalments.
So set up your subtitles—or put your language skills to the test—as we reveal our pick of Netflix's best French TV shows. Will you be giving these hit series a watch?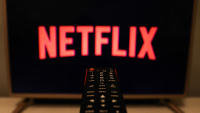 (opens in new tab)
---
11 of Netflix's best French TV shows to watch now
1. Lupin
Number of seasons: 2
Average episode length: 40-50 minutes
Genre: Mystery
There was a time earlier this year when Lupin was the show everyone was watching and with season 2 having finally landed on Netflix last month, the momentum of this heist mystery series shows no sign of dropping. Starring Omar Sy in the lead role as Assane Diop, the show follows him as he becomes a master of disguise, inspired by his favorite childhood book character, Gentleman Thief, Arsene Lupin. Determined to pull off the greatest heist in Paris history, Assane's driven not by personal greed, but by a desire to get justice for his late father, who was wrongly accused of stealing by the powerful Hubert Pellegrini. Fast-paced, ingenious and with a definite touch of the Sherlock Holmes about Assane's cat-and-mouse game with police, this is undoubtedly one of the best French TV shows around!
---
2. The Hook Up Plan
Number of seasons: 2
Average episode length: 25-30 minutes
Genre: Romance
The Hook Up Plan will soon have you planning out your dream Paris apartment as you're swept along by the stylish show and it's equally amazing soundtrack. A quintessential rom-com, this French TV show has been compared by some to Love Actually and follows friends Charlotte, Elsa and Emilie. Eager to help Elsa out of her rut after they realise she's still not over her ex-boyfriend a whole 2 years after their breakup, Emilie and Charlotte join forces to come up with the ultimate plan. Hiring a male escort to give their friend a new lease of life and launch her onto the dating scene might sound like an unusual choice. But it seems like it could be *just* what Elsa needed after all...
---
3. Marianne
Number of seasons: 1
Average episode length: 35-55 minutes
Genre: Horror
If you're a fan of horror, then Marianne might be the best French TV show to catch your attention and give you genuine chills. Lead actor Mireille Herbstmeyer is perhaps best known as a comedian, but her character in this hit series is anything but funny...In fact, she's likely to give you nightmares! Set in a small coastal French town, Marianne follows successful horror author Emma who returns to her hometown after a woman who first haunted her dreams years before begins to make an appearance again. Inventive and creepy, you'll soon start to question what is fact and what is fiction.
---
4. Call My Agent
Number of seasons: 4
Average episode length: 47-67 minutes
Genre: Comedy-Drama
One of the best French TV shows around, Call My Agent is hilarious, quick and features many French legends as guest stars, including Monica Bellucci, Juliette Binoche and Jean Dujardin. Set in a Paris talent agency, there's a definite satirical edge to the show which sees the agents struggling to keep the business going after losing their patron. If you love all things cinema, then what better way is there to spend your summer than making your way through all four seasons of this clever show?
---
5. The Chalet
Number of seasons: 1
Average episode length: 50 minutes
Genre: Thriller
The French Alps never fail to astound visitors with their natural beauty and the dramatic landscape certainly makes for an impressive backdrop for French thriller, The Chalet. A group of excited friends gather in a remote Alpine chalet, but it's not long before one person after another starts disappearing, making it hard to know just who is safe and who could be next. To make matters even more disconcerting, the show is split between 2017 when the friends arrive and 1997, when a family starts afresh in the very same chalet.
---
6. Chef's Table: France
Number of seasons: 1
Average episode length: 45-50 minutes
Genre: Documentary
Anyone who's already seen Chef's Table will no doubt be eager to see exactly what the gastronomic giants of France have in store for them in this enlightening documentary series. Each of the 4 episodes follows a single French chef and the season includes Alain Passard, Alexandre Couillon, Adeline Grattard and Michel Troisgros. Food-lovers prepare yourselves for some seriously stunning shots of their delicious creations, though there is much more to this documentary than meets the eye. For it's the psychological element that makes this so intriguing, casting a light on what it means and takes to maintain a place at the height of culinary excellence.
---
7. A Very Secret Service
Number of seasons: 2
Average episode length: 20-30 minutes
Genre: Comedy-Drama
For a workplace drama you'll never forget, why not check out A Very Secret Service? With it's James Bond-esque overtones, this comedy-drama focuses on French Intelligence Officers and is set at the height of the Cold War in the 1960s. New recruit Andre Merlaux may be eager to learn, but he's got to get to grips with things sooner rather than later if he's to help his fellow officers defend France's interests in an ever-evolving world. Packed full of comedy, satire and some stunning period costumes, there's still so much to enjoy in this 2015 French TV show.
---
8. Osmosis
Number of seasons: 1
Average episode length: 30-50 minutes
Genre: Drama
Set in an alternative world where dating has been taken to a truly terrifying next level, Osmosis ponders the question of what would happen if dating apps really could find their users a perfect 100% match? The French TV show incorporates Black Mirror elements as it sees twelve participants taking part in a scientific study which will use AI Martin to match them with their perfect partner. The only catch: to get the most accurate information they must first mine your brain data to help you find love...
---
9. The Break
Number of seasons: 2
Average episode length: 52 minutes
Genre: Thriller
Calling all thriller fans, this hit French TV show might be the next must-watch series you've been looking for. Sometimes nicknamed the Belgian Broadchurch, a comparison fans of ITV crime drama Broadchurch will surely be excited about, the dark humor and twisted storyline make this an unmissable French-language TV show. Having recently moved with his daughter back to his usually peaceful hometown, police officer Yoann Peeters is on the case after a young football player's body is found in the river. With dark secrets about the local residents rising to the surface, he must get to the bottom of things before it's too late.
---
10. Family Business
Number of seasons: 2
Average episode length: 30 minutes
Genre: Comedy
Family Business brings to life the classic TV trope of a dysfunctional family in a brilliantly inventive way. Keen to establish himself as an entrepreneur and with France about to legalize marijuana, down-on-his-luck Joseph formulates a daring plan to transform his Parisian Jewish family's kosher butcher shop into a cannabis café. As you might imagine, chaos, calamity and more than a little hilarity soon ensues. Starring French film legend Liliane Rovère, who also appeared in Call My Agent, this is well worth a watch.
---
11. Into the Night
Number of seasons: 1
Average episode length: 40 minutes
Genre: Sci-Fi Thriller
Sci-Fi fans will find themselves gripped by this French TV show, partly inspired by Polish Sci-Fi novel, The Old Axolotl, by Jacek Dukaj. This not only features a huge amount of French dialogue, but is also Netflix's first Belgian original series. It tells the tale of passengers who are mid-flight when a cosmic disaster befalls the earth and the sun's rays start to destroy all organic life below. Hoping to escape the deadly effects by out-flying the sunrise across various time-zones, the passengers' lives hang in the balance.
Emma is a Senior Lifestyle Writer with six years of experience working in digital publishing. Her specialist areas including literature, the British Royal Family and knowing all there is to know about the latest TV shows on the BBC, ITV, Channel 4 and every streaming service out there. When she's not writing about the next unmissable show to add to your to-watch list or delving into royal protocol, you can find Emma cooking and watching yet more crime dramas.