I'm A Celebrity 2021—full line-up and favourites to win revealed
The I'm a Celebrity 2021 line-up has finally been revealed and it seems there's more than one favourite for the crown!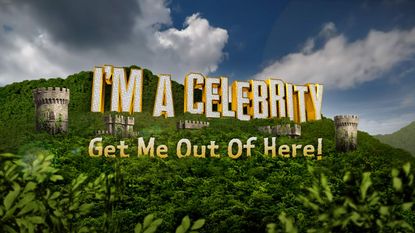 (Image credit: ITV)
The I'm a Celebrity 2021 line-up has finally been confirmed after weeks of eager speculation from fans and there are some seriously exciting familiar faces heading to the castle this year.
ITV's hit show I'm a Celebrity, Get Me Out of Here has been a firm favourite ever since it landed in 2002. Now, with anticipation building after it's year-long hiatus, the reality series is set to return on Sunday, November 21st, much to the delight of its hard-stomached fanbase. The I'm a Celebrity 2021 line-up is preparing for a series of gruelling Bushtucker Trials, Dingo Dollar challenges and more, all hoping to follow author Giovanna Fletcher as the next King or Queen of the Jungle.
Though this year one thing the contestants won't be having to contend with is the heat of an actual jungle, as it was previously announced that I'm A Celebrity 2021 will be filmed in Wales for the second year in a row due to Covid-19 restrictions.
Already many celebrities have begun arriving near the historic Gwrych Castle in North Wales where this series will take place. But who is in the I'm A Celebrity 2021 line-up and who are the favourites to take Giovanna's crown?
---
I'm A Celebrity 2021 line-up—confirmed cast
Over the past few weeks, more and more rumours about just who is part of the I'm a Celebrity 2021 line-up have emerged. ITV has kept details on the soon-to-be residents of the atmospheric Welsh castle a closely guarded secret, leaving fans desperate to learn who'll be part of this year's show.
Now they have finally unveiled the full 2021 line-up—and it seems that some of the speculation was spot-on after all!
I'm a Celebrity 2021 line-up list:
Richard Madeley
Dame Arlene Phillips
Louise Minchin
Frankie Bridge
Matty Lee
Danny Miller
David Ginola
Kadeena Cox, MBE
Snoochie Shy
Naughty Boy
1. Richard Madeley
Earlier this month, the Good Morning Britain presenter dropped a major hint that he was one of the brave contestants set to join this year's series. He told co-host Susannah Reid he'd be taking time off because he had "some very interesting things to see and eat". And he wasn't exaggerating, as Richard has now been confirmed as one of the I'm A Celebrity 2021 line-up, after many years of being asked.
"Up until now, I've always been perfectly happy watching as a viewer but recently, I realised I'm A Celebrity is no longer just a TV programme. It's become part of the fabric of British life and part of the countdown to Christmas," Richard explains. "It suddenly hit me that everyone talks about it the next day and I suddenly wondered what it would be like to be there rather than watching. I realised the time had come to experience it."
He adds that his children think it's "hilarious" he's taking part and it seems he'll be facing his fears as soon as he enters the castle.
"I spent many years on my grandparents' farm in Shropshire," he declares. "I am used to animals, rats, so I've had all that knocked out of me. I don't like heights though and what bothers me the most is the route into the Castle. Maybe I will have to walk a plank over a 150 foot open space. I am not looking forward to that at all and I know my head could say 'do it' and my body could freeze!"
Ultimately, Richard hopes that he will not be the first to leave the castle this year, as he wants to "experience everything" the hit reality show has to offer.
---
2. Arlene Phillips
Long-time fans watching Strictly Come Dancing 2021 will no doubt still remember the days when Dame Arlene Phillips was a member of the judging panel. Now the choreographer is taking over 2019 participant Stanley Johnson's title as I'm a Celebrity's oldest contestant and she's expressed a hope that being part of the I'm a Celebrity 2021 line-up will show a new side of her.
"I think people don't see the motherly side of me," Arlene reveals. "I don't think people know me and the real me is very different–I am very caring and I love that caring side of my life. I give myself so completely."
And when it comes to how she will cope during the trials, the Dame adds, "Spiders, all those things you find on I'm A Celebrity–I don't like them but I have this great fantasy that I can put myself in a place that will deal with it all."
Just like Richard, it seems Arlene wants to embrace and make the most out of her experience and for her, it truly isn't winning but taking part that counts.
"Winning isn't something that I see in my sights," she candidly shares. "The most deserving person in there should win. For me, it's about gaining something from it and just getting through it all!"
---
3. Louise Minchin
Her exit from BBC Breakfast earlier this year had many fans wondering what Louise Minchin will do next—and now they're about to see her take her next steps as part of the I'm a Celebrity 2021 line-up as Sally Nugent replaces her on BBC Breakfast. Known for her love of endurance sport, Louise isn't shying away from the challenge posed by I'm a Celebrity this year.
"Going on I'm A Celebrity is a big adventure," says Louise. "It is very different to sitting on the BBC Breakfast sofa and it will be scary and daunting but it will also be lots of fun."
Louise excitedly adds, "I didn't tell Dan Walker I was doing I'm A Celebrity before coming to Wales but I don't think he will be surprised! He knows me well and I think he will be both excited and nervous for me. I have been voting for him on Strictly so fingers crossed he will vote for me a lot."
But whilst she might have the support of her friends and family, the one aspect Louise isn't looking forward to is the idea of confined spaces on the reality show.
"The biggest challenge for me is going to be small spaces," Louise admits. "I can't get in a lift with too many people in and I would rather walk up the stairs than get in the lift. And anything with cockroaches, spiders or rats I will squeal and scream. That is not my idea of fun at all! My family are very worried I will scream a lot and make a terrible fuss. But they are also really excited because they know how much I love challenging myself."
---
4. Frankie Bridge
Frankie Bridge is joining the I'm a Celebrity 2021 line-up, following in her footballer husband Wayne Bridge's footsteps after he came fifth in the 2016 series. Frankie gained fame as a member of The Saturdays, and is now a Loose Women panelist, but her time in the castle will push the self-confessed "fussy eater" to the limit.
"I'm scared of rats, I am a fussy eater and I have a bit of a phobia of ketchup, so a pint of penis terrifies me! Any of the eating challenges will be my idea of hell," Frankie says. "I also hate spiders in my own home, being trapped in small spaces is a big thing for me and pretty much all of that is likely to happen which makes me go, 'Why the hell are you doing it?' And so that is exactly why I am doing it!"
The singer and presenter has also shared that Wayne has been "desperate" to see her, revealing, "Ever since Wayne took part, he has been desperate for me to do it too and he can't wait to watch me squirm and scream! My kids are still quite young, and they still think I am quite cool – so there is a very small window for them to watch it and not be embarrassed! I feel now is the time. I love the show so much too."
Frankie adds, "Because I am not in the jungle and in the Castle, it is hard to say what it is going to be like for me. But his main bit of advice is to be myself, not over think things and have fun."
---
5. Matty Lee
Tom Daley's Olympic diving partner Matty Lee has been signed up for the new series of I'm a Celeb. The Olympic athlete shot to fame when he won gold for his brilliant synchronized dive with Tom Daley at the 2020 Olympic Games in Tokyo and he's revealed that it was just as he arrived home that his participation was confirmed.
"Nothing ever prepares you for what life will be like after you do well in the Olympics. I was and still am mainly in shock that I am doing I'm A Celebrity. My two childhood dreams were to win an Olympic medal and take part in my favourite TV series. And now I am doing both this year!" the delighted Olympian discloses.
He adds, "When I told Tom, he was in shock too! He is so excited for me and he has always been so supportive and helped me a lot over the past three years. He gives me advice about anything whether it is relationships or whatever-I always ask Tom."
Taking part as part of the I'm a Celebrity 2021 line-up will certainly be a major change from descending gracefully from a diving board, but Matty is looking forward to swapping the swimming pool for the castle.
He explains, "I am really looking forward to the Trials and also, to be around different people will be fun too. I am used to just being around athletes. I think I will definitely freak out at rats and I know I will scream. Heights won't be an issue though! I am obviously used to diving off 10 metre boards!"
---
6. Danny Miller
Danny has starred in Emmerdale as Aaron Dingle for nearly two decades since he joined the show in 2003. Rumours about the star appearing on the ITV show have circled for many years, but the actor has now committed to an appearance. Having recently become a father for the first time, it wasn't an easy decision to make, as leave behind his fiancée Steph and their baby during his time on the show.
Though knowing their son is in "perfect hands" and with Steph being so supportive, Danny finally chose to take the plunge. He's already been preparing himself for the eating aspect of the show, though it seems the Emmerdale star is not a huge fan of camp staple rice and beans.
"[I]t tasted disgusting," he revealed. "I will just have to adjust to it all once I am in the Castle. I do like to see myself as a peacekeeper and if someone was being walked all over, I would definitely stick up for them and try to calm things down. I will definitely do my bit around the camp too."
And as a "people person", Danny is most looking forward to meeting his fellow I'm a Celebrity 2021 line-up members, especially if there's a footballer amongst them.
He explains, "If there is an ex footballer in there, I will definitely be asking them a lot of questions! It's exciting and as my dad said to me recently: 'You don't do things by half! You always wanted to be a dad and now you are also going to be on the biggest TV show.'"
Steph and their adorable son Albert will no doubt be cheering Danny on from home as he negotiates the trials and forms new friendships in the historic castle.
---
7. David Ginola
David Ginola is a legendary footballer, who's previously played for Aston Villa, Newcastle, and Tottenham. Now he'll be trading his football boots for some sturdier ones as he takes on the I'm a Celebrity 2021 trials and he already knows two familiar faces he'll be seeing a lot of over the coming weeks.
He explains, "I know the Geordies! I've met Ant and Dec before and I know they are big massive fans of Newcastle United. When you play for the club (like I did), all of the fans are amazing and very faithful. Newcastle is very lucky to have fans like them!"
Meanwhile, David already has a pretty good idea of what role he'll be playing in in camp-life, saying, "I will be the chef in the camp. And rice and beans is perfect for me as I have put on six kilos over the past three months and I think it will be interesting to see if I can lose six kilos in three weeks!"
The footballing legend adds that his partner is curious to see exactly how he'll cope on the reality show, explaining, "I love to cook at home, I like my privacy and so to be there every day being watched and judged, well she is curious to know how I will cope. I am curious to see how I will be outside my comfort zone too. I am hoping to get only good things out of it."
And with Danny Miller already having expressed his desire to ask any ex-footballers plenty of questions, these two could become firm friends by the time the series is over!
---
8. Kadeena Cox
Four time Paralympic gold medallist Kadeena Cox is competing as part of the I'm a Celebrity 2021 line-up, but it isn't the first competitive show she's taken part in. Having been crowned Celebrity MasterChef 2021 winner, her competitive spirit could see her add Queen of the Jungle to her list of achievements.
"Going on I'm A Celebrity is something so different for me and it's completely out of my comfort zone", explains Kadeena. "As a Paralympian, you are always trying to get that one per cent extra all the time and defending my title earlier this year in Tokyo was the hardest thing I have ever had to do but I think going into the Castle is going to be far harder mentally."
However, she does believe that her training and the need for discipline involved could see her thrive where others might struggle when it comes to cutting out certain foods and surviving on limited portions.
"As an athlete you have to be very disciplined and stay away from things that you want to eat and do and so I am hoping it will give me a bit of an edge but I do also have a sweet tooth and so I have already started to cut sugar out of my diet," she reveals.
Kadeena, who was diagnosed with Multiple Sclerosis in 2014, also spoke of just how much it would mean to her to win the show.
"If I were to win I'm A Celebrity as a disabled person and show that I can overcome things, then I think that would be a great thing to show that people with all disabilities can do things", she powerfully declares.
---
9. Snoochie Shy
Fans of Radio 1xtra will likely be delighted to learn that DJ Snoochie Shy will be part of the I'm a Celebrity 2021 line-up, though it might not be an easy journey to the castle, as she describes herself as a real "scaredy cat".
"My mum keeps laughing, as she knows I am such a scaredy cat! Bugs and I are not friends, I don't like heights and I am claustrophobic too. But that all said, one of the things I am most looking forward to about doing this programme is the Trials! They are all crazy," she admits.
Whilst her appearance on the show will also be a major moment for her in more ways than one, as Snoochie shared it's the first time viewers will see her birthmark.
"I am a little bit nervous about it," she shares. "People other than my family don't know I have a birthmark on the right side of my cheek and so it will be the first time I am letting people know I have one. It has been an insecurity of mine in the past but I am also excited to face up to it."
Revealing that she is actually quite a shy person, Snoochie says that it could take a few days for her to come out of her shell on the show, but she's eager to embrace the experience.
---
10. Naughty Boy
Music producer Naughty Boy, whose real name is Shahid Khan, is the tenth member of the I'm a Celebrity 2021 line-up and we can't wait to see what he'll bring to camp life when the new series lands.
"I would love to see more musicians go into the Castle this series, Sir Elton John would be incredible if he were to go in! We (musicians) are more equipped than people think as we spend such a lot of time in the studio," he explains.
"I am excited about going on I'm A Celebrity now. I want people to know the real me. I am not a celebrity at all. My music is the celebrity and now is the chance for me to show people what I am really like."
Reflecting more upon his reasons for joining the line-up this year, he says, "I don't know what people in the music industry will think about me being in the Castle but having a break from everything is something I think everyone should have and do once a year. I love my friends and family, but I think it is good to have a break and time out."
Who in the I'm a Celebrity line-up is a favourite to win?
Whilst all fans will likely have their own favourites when it comes to who will succeed Giovanna Fletcher as the next Queen or King of the Jungle, the I'm a Celebrity 2021 line-up has attracted the bookies' attention. And according to William Hill (opens in new tab)'s latest odds, it's Frankie Bridge who's the current favourite to wear the crown at 4/1.
However, she is tied for the top spot with Coronation Street star Simon Gregson, who hasn't been confirmed for the line-up as yet, but who has previously been rumored to be entering the castle alongside EastEnders actor Adam Woodyatt.
According to The Mirror (opens in new tab), the actors have yet to join their fellow contestants as they will reportedly be entering the 2021 series as wildcards.
In the meantime, Frankie reigns supreme, though Danny Miller is currently 9/2 to win, with Louise Minchin close behind on 13/1 and David Ginola and Richard Madeley sharing odds of 15/2. The longest odds belong to Dame Arlene Phillips at 40/1 to win, but who knows who could emerge as an underdog.
I'm a Celebrity 2021 starts in a matter of days, meaning fans don't have long to wait before we see the I'm a Celebrity 2021 line-up in action.
I'm a Celebrity returns to ITV1 on Sunday 21st November at 9pm.
Emma is a Senior Lifestyle Writer with six years of experience working in digital publishing. Her specialist areas including literature, the British Royal Family and knowing all there is to know about the latest TV shows on the BBC, ITV, Channel 4 and every streaming service out there. When she's not writing about the next unmissable show to add to your to-watch list or delving into royal protocol, you can find Emma cooking and watching yet more crime dramas.