How to watch Endeavour season 9, why there won't be another season and the devastating detail that will make the finale so heartbreaking
Endeavour season 9 spells the beginning of the end for the beloved British show as Shaun Evans plays Morse for the final time...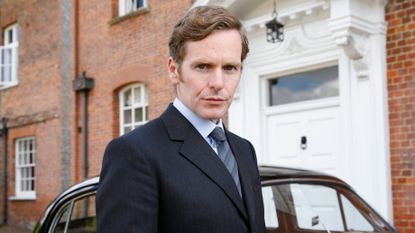 (Image credit: MAMMOTH SCREEN FOR ITV)
Endeavour season 9 is set to round off eleven years of the Inspector Morse prequel as Endeavour Morse takes on some of his most challenging cases yet.
Two years after Endeavour season 8 landed, Shaun Evans is back as Endeavour Morse for the hit crime drama's final ever season. The Inspector Morse prequel takes viewers back in time to 1960s and 1970s Oxford where the young Endeavour is learning the valuable lessons in crime-solving that we later saw him pass on in later life in the long-running Inspector Morse series (and Colin Dexter's Morse books). Now Endeavour season 9 is set to take an equally emotional direction as across three episodes it will bring the popular drama to a close.
Here we reveal how to watch Endeavour season 9, why it's ending and the Inspector Morse detail that will make the finale so heartbreaking no matter what…
*Warning: Spoilers ahead!*
How to watch Endeavour season 9 in the US
If you can't get enough of classic British crime dramas but don't know how to watch Endeavour season 9 in the US then we have you covered - though you'll have to be patient for a little while longer. The long-running show will reportedly be made available to watch via PBS though given it's only just premiered in the UK this will likely be a few months away.
No release date is currently confirmed but last year Endeavour season 8 came to PBS in June after ending in the UK in September 2021. However, there is good news for anyone wanting to catch up on previous instalments of Endeavour while they wait as seasons 1-8 can be watched on Amazon Prime (opens in new tab) with a Prime subscription.
How to watch Endeavour season 9 elsewhere in the world
Whilst US viewers still have at least a few months more before they can watch Endeavour season 9, the final season of the Oxford-set show has now started in the UK on ITV1 at 8pm on Sundays. UK-based fans can also stream Endeavour season 9 on ITVX, though unlike Unforgotten season 5 not all episodes are there to watch in one go. Instead, they become available on a weekly basis, increasing the sense of suspense as fans await the highly-anticipated final ever episode.
Seasons 1-8 of Endeavour are available to watch in Australia via a BrixBox subscription however fans living here will also have to wait for season 9. But if you're abroad when Endeavour season 9 airs then you won't be able to watch like you normally would due to regional restrictions.
Luckily there's an easy solution and you can use a VPN to continue watching. This is a handy bit of software that changes your IP address so that you can access on-demand content or live TV just as if you were at home.
Our sister site, TechRadar, has tested all of the major VPN services and they rate ExpressVPN (opens in new tab) as the absolute best. They say, "It's compatible with all of your devices, supports most streaming services, and ranks among the fastest. You can even install it on devices like an Amazon Fire TV Stick, Apple TV, Xbox, and PlayStation. So for a one-stop-shop, you can't go wrong with Express."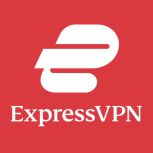 (opens in new tab)
ExpressVPN service | Get 49% off and 3 months FREE (opens in new tab)
Ranked among one of the fastest VPN providers, this risk-free service is also compatible with all of your devices. Enjoy access to almost any streaming service, and if you don't like it there's a 30-day money-back guarantee.
If you've never installed a VPN before, don't worry, it's quick and easy. Just follow these three steps:
Download and install the VPN following ExpressVPN's easy-to-follow instructions.
Once you've installed your VPN, open the app and select your server location as anywhere in the UK.
With your VPN installed and server location set to UK, you can now watch Endeavour season 9 online.
Why is Endeavour ending after season 9?
Very sadly, there's no question of another season of Endeavour as it has already been confirmed that Endeavour season 9 is the final season - or, as PBS put it in the trailer, "the end of the beginning". Whilst this decision might've come as a shock to some fans given the Inspector Morse prequel show's popularity, apparently this was always what the show's creator Russell Lewis had planned. He seemed to have decided to "go out on a high" when Endeavour was still loved and when he felt the time was right to bring it to a natural end.
Opening up to RadioTimes (opens in new tab), Endeavour's executive producer Damien Timmer said that Russell always kept in mind the end point he wanted for Morse and DCI Fred Thursday - the latter of which doesn't appear in Colin Dexter's books.
"From the first Endeavour pilot, Russell has known exactly where he wanted to end the saga of Endeavour Morse and Fred Thursday. We put off this awful day for as long as we possibly could, but there was a point a few years ago where we agreed as a creative team that it was time to prepare for the final end, and go out on a high!" he said.
Damien added, "ITV has been the most generous and supportive partners and were very respectful of the team's decision to make this the final series. We have now made more Endeavour films than there were Inspector Morse stories."
Meanwhile, Endeavour star Shaun Evans who plays the young Morse discussed how they approached bringing the show to an end point that they were happy with when filming season 9.
He said, "You can't please all of the people all of the time. What we wanted to do was to end Endeavour in a way that was fitting to all of the enormous work we had put into it over the last 10 years and also to all of the huge support we have had every year from the audience."
Who's returned to the Endeavour season 9 cast?
Returning Endeavour season 9 cast list:
Shaun Evans as DS Endeavour Morse
Roger Allam as DI Fred Thursday
Anton Lesser as Chief Superintendent Reginald Bright
Sean Rigby as DS Jim Strange
Sara Vickers as Joan Thursday
Caroline O'Neill as Win Thursday
Jack Bannon as Sam Thursday
Abigail Thaw as Dorothea Frazil
James Bradshaw as Dr Max DeBryn
The Endeavour cast just wouldn't be the same without Shaun Evans as DS Endeavour Morse and Roger Allam as DCI Fred Thursday. They are re-joined by fellow regular cast members Anton Lesser as Chief Superintendent Reginald Bright, Sean Rigby's DS Jim Strange and James Bradshaw who plays another younger Inspector Morse character - pathologist Dr Max DeBryn. The Thursday family are also back in Endeavour season 9, with Caroline O'Neill returning as Fred's wife Win, with Jack Bannon as their son Sam and Sara Vickers as their daughter Joan.
Oxford Mail journalist Dorothea Frazil is also part of the Endeavour season 9 cast, played by the original Morse John Thaw's real-life daughter Abigail Thaw. Like we've seen with the likes of Shetland series 7 and Unforgotten's season 5 cast, the regulars of Endeavour are being joined by some brilliant guest stars this final season. Though it's always especially lovely to see some beloved familiar faces return.
Endeavour season 9 finale: The devastating detail that could make it especially heartbreaking
From the moment Endeavour season 9 was announced as the hit crime drama's final outing plenty of fans have no doubt been preparing themselves to bid Endeavour Morse a fond farewell. Saying goodbye to a beloved show or character is never easy - as those who watched Lucille leave Call the Midwife will know too well. However, whilst there are plenty of ways the showrunners could end Endeavour on a high note, there's one devastating detail that will tinge it with heartbreak. And it's all to do with the original story..
As many Endeavour fans will already know the show is a prequel to Inspector Morse which aired from 1987-2000 and which follows Endeavour Morse (here played by John Thaw) when he's become Detective Chief Inspector. Based upon Colin Dexter's popular crime series, the show ended with a final episode entitled The Remorseful Day. It's the final scenes of this iconic yet tear-jerking episode which will tinge the Endeavour season 9 finale with even more sadness.
In The Remorseful Day, Morse had spent a year investigating the murder of Yvonne Harrison but just when he looked to be getting somewhere he collapsed at an Oxford College after having a heart attack. Rushed to hospital, he managed to give DS Robbie Lewis crucial information about the killer's identity. But all the careful care and attention of the hospital staff couldn't save the experienced DCI.
Whilst Lewis was out tracking down Yvonne's killer, Morse died. His last words were, very appropriately, "Thank Lewis for me". Lewis himself wasn't there at the time and when Yvonne's killer demanded to see Morse and maintained he'd "understand" her actions, the clearly distraught DS exclaimed, "Inspector Morse is dead!"
Throughout the original Inspector Morse show Morse and Lewis' growing respect for each other had anchored every episode so it couldn't have been more fitting - or more heartfelt - that Lewis was Morse's final concern. In Colin Dexter's The Remorseful Day book Endeavour Morse also died of acute myocardial infarction.
No matter where the Endeavour season 9 finale leaves Endeavour Morse this is always the trajectory of his life. Knowing this makes whatever happens in the prequel's final episode all the more heart-wrenching as fans will not only be saying goodbye to the character but do so knowing he doesn't get the happy ending some might've hoped for him.
The Endeavour season 9 finale will also have to find a believable way to leave things with Morse and Thursday that makes sense. In the Inspector Morse show which comes chronologically after Endeavour, Thursday is never mentioned by Morse and he never appeared in the books.
It's possible that tragedy could strike in the finale, leading to Morse finding it too painful to mention Thursday ever again. Either way, Fred Thursday's actor Roger Allam previously indicated to RadioTimes.com (opens in new tab) that a lot of thought has gone into how their emotional final parting will go down.
"We're going to try and provide a satisfying and satisfactory emotional reason why John Thaw's Morse never mentions a man called Fred Thursday. I hope that's satisfying for fans," he declared.
Emma is a Senior Lifestyle Writer with six years of experience working in digital publishing. Her specialist areas including literature, the British Royal Family and knowing all there is to know about the latest TV shows on the BBC, ITV, Channel 4 and every streaming service out there. When she's not writing about the next unmissable show to add to your to-watch list or delving into royal protocol, you can find Emma cooking and watching yet more crime dramas.