How much does Amazon Prime cost in the UK?
Here's everything you need to know in time for today's Prime Day mega-deals.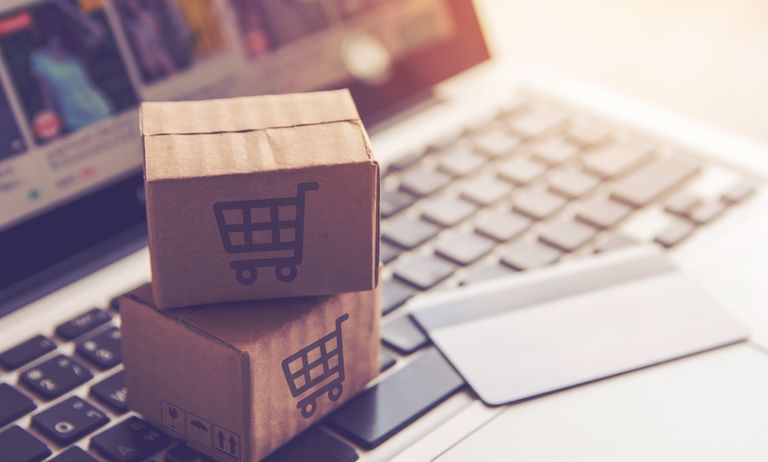 Ahead of today's Prime Day mega-deals, here's the lowdown on the cost of Amazon Prime membership, and whether it's worth investing...
Prime Day 2020 has arrived – and as expected, the savings on everything from fashion to homeware are a-mazing. (We're talking £60 off Le Creuset here, people.) And with enough beauty bargains to rival the best beauty advent calendars 2020, the Prime Day sale isn't one you'll want to miss out on due to lack of membership.
But how much does Prime membership cost, and is the price tag worth it? Here's everything you need to know about Prime membership, so you can take advantage of the best Amazon Prime Day deals before they go.
Amazon Prime cost: How much is Amazon Prime membership?
Prime membership costs £7.99 a month (£3.99 for students) or £79.00 a year. It does work out almost £17 cheaper to pay for your membership in one lump sum, so if you know you'll use Prime regularly all year, it's worth paying for it at once.
But if you're not quite ready to take the plunge and fork out for a membership, Amazon offer one month's free trial, too. (You can sign up for a free 30-day Amazon Prime trial here.)
So if Prime isn't for you after all, be sure to set a reminder on your phone to cancel before your 30-days are up, to avoid an automatic charge.
The trial means you'll be able to take advantage of the amazing Prime Day deals (see below for some of our favourite savings) along with a plethora of other benefits – including unlimited one-day delivery and access to Prime Video, Prime Music and Prime Reading.
Is an Amazon Prime membership worth it?
£79.00 a year might seem like a steep investment, but the benefits of Prime membership are far-reaching – from unlimited one-day delivery, to 30-minute early access to lightening deals on Amazon.
Not to mention Prime Video – Amazon's own Netflix-like streaming service, which has over 15,000 movies and TV shows to watch. You'll also have access to Prime Music – which allows you tostream, store, manage and play music anywhere. (Think Amazon's own Spotify.)
And, one of our favourites, Prime membership allows you access to Prime Reading – a virtual library for your eReader, which allows you to borrow books and magazines from the Prime Reading catalogue. And with so many amazing Prime Day books deals on offer, we've a feeling that this isn't a benefit you'll want to miss out on.
Here are the best Prime Day deals members can shop right now....
Quicklinks to the best Prime Day 2020 deals:
Remember, you need to be a Prime member to take advantage of the savings – so sign up for a free 30-day Amazon Prime trial here.
What bargains will you be bagging in today's Prime Day deals?