Holly Willoughby shocks fans with her 'morning rituals' for 'releasing negativity'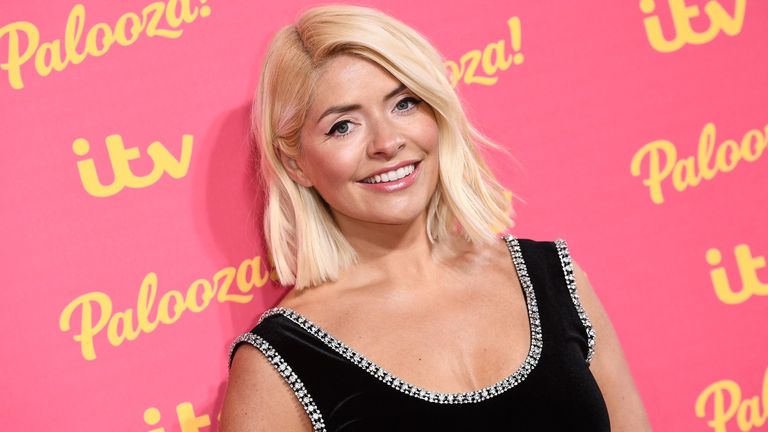 Holly Willoughby has revealed she uses white sage for purification as she gives fans a glimpse into her morning ritual.
The TV star shared a picture on Instagram of an incense stick, a crystal and a candle and captioned the shot, "Morning rituals… #whitesage for purification not inhalation before you ask."
For those who aren't into crystal healing, Holly's fans translated her post and claimed sage is used to banish negative energies.
"Sage is so cleansing for your energy and your home," one fan wrote. "It uplifts, releases negativity and creates a beautiful energy vibe."
Holly, 39, hasn't caused this much of a stir since she announced a huge career move earlier this year.
The mum-of-three cut ties with her showbiz agent, YMU Entertainment - and launched her own talent company - Roxy Management - with an all-female team to manage her busy schedule.
According to The Sun Online, an insider confirmed Holly, 39, spent lockdown reflecting on her hugely successful career so far and decided it was time for a change.
A source revealed, "Lockdown has given her time to reflect and think about her future.
"In many ways, it has become the perfect opportunity to start afresh and it was just time for a change.
"She is really excited about managing herself and having more say over decisions on a day-to-day basis."
Holly's decision comes just months after the mum-of-three opened up about being "riddled with guilt" about being a working mum. So it's no surprise she's keen to take her schedule into her own hands.
The insider continued, "She has always had such incredible business sense and is proud to be a working mum and career woman.
"Her taking control back does not surprise me — it feels very natural and like the logical next step.
READ MORE: Marks and Spencer launches perfect winter coat that's already a favourite of Holly Willoughby's
"She has been after a better work-life balance for a while and thinks this is the ideal next step."
Holly made the admission in an interview with Red Magazine, saying she found juggling a career and motherhood a "challenge".
She said, "Becoming a mum was the only thing I knew I definitely wanted when I was growing up, but the image I had never involved me being a working mum. That's the biggest challenge.
"I've been riddled with guilt about getting that part wrong. You love them so much and you don't want to mess them up."
Xx
Georgia studied Print Journalism at university in Nottingham, England before going on to work on several leading celebrity magazines, as well as freelance writing for international magazine Grazia Middle East. An enthusiastic, hard-working and ambitious writer, Georgia recently launched her own communications consultancy, farq media. As Director and Founder, Georgia helps businesses with their Public Relations strategy, as well as influencer and celebrity marketing. She also represents several influencers of her own. She lives with this motto in mind; "if your dreams don't scare you, they aren't big enough."