James Martin put his Christmas tree up early and fans claim he 'should have gone to Specsavers'
Fans didn't like James Martin's sparkly tree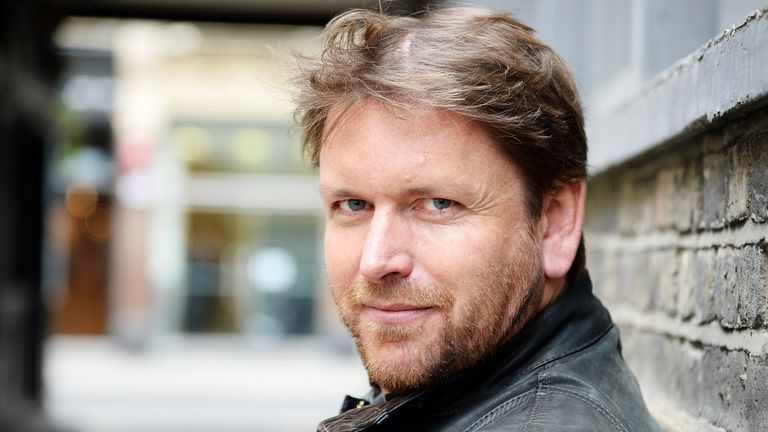 (Image credit: Dave J Hogan/Getty Images)
By Sarah Finley published
James Martin, like Many of us, started festive traditions early this year by putting his Christmas tree up early in November.
But some fans weren't so keen on his festive creation, as he showcased his very glittery Christmas tree on Instagram.
The TV personality posted a video of the tree, filled with baubles and tinsel, in a bid to get some appreciation - but his fans instead called it 'awful' and asked about his eyesight.
The tree is decorated with crowded mismatched baubles, and also has fake robins and pheasant decorations hanging from it.
The fake Christmas tree, which seemed to be for his ITV Saturday morning cooking show, also had lights and tinsel, plus pieces of barley and real Christmas tree hanging out of it - in a bid to make it more festive.
Fans didn't hold back with their dislike for the tree - with one even saying: "You must have a nice tree in that wonderful garden of yours and who decorated it. Time to go to Specsavers!"
Another fan simply said: "Sorry that is awful." While one more joked: "Haha did you have one too many sherries's putting that up?"
While others commented on how 'busy' it looked and that it was a 'bit of a mess'.
His second attempt a week later, for his own home, seemed to do better with fans. The tree, which was again quite busy with ball balls and festive lights, had more structure to it.
Fans applauded the chef for the tree, while TV presenter Kate Thornton even said: "Did you do that yourself! V impressed."
Despite lockdown Jame's Saturday morning ITV show has gone ahead - with Cliff Richard appearing on his show this weekend.
Sarah is a freelance writer - writing across titles including Woman & Home, Fit & Well, Tech Radar and the BBC. Covering a variety of subjects, including the royals, celebrities and trends in beauty, fashion and wellness - her biggest passions are travel and fitness. She can normally be found trying out the latest fitness class or on a plane to an exotic destination (pandemic allowing) - or writing about either of them.