Eamonn Holmes reveals the emotional reason Ruth Langsford broke down in tears on TV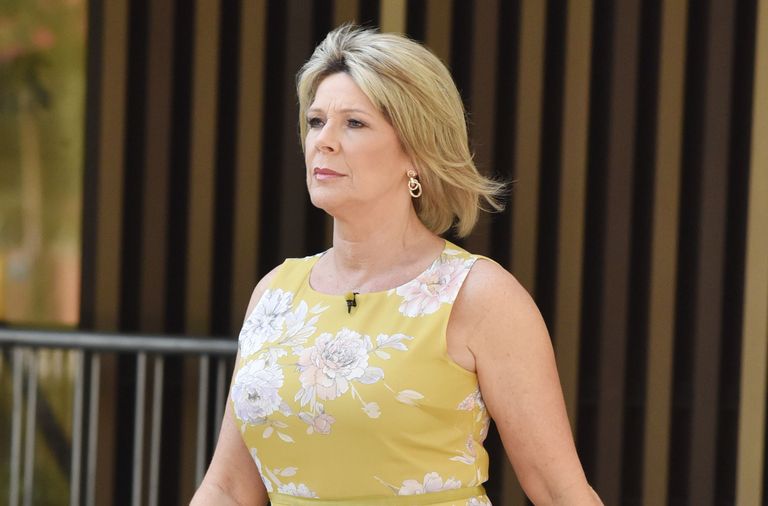 (Image credit: GC Images)
Eamonn Holmes has explained the heartbreaking reason why Ruth Langsford broke down in tears on TV.
The TV star became very emotional after winning 30k on Alan Carr's Play Your Cards Right, which aired Saturday night on ITV.
Following the episode, Eamonn took to Instagram to reveal why the win overwhelmed Ruth, explaining they donated the money to Alzheimer's Society to honour her late dad Dennis, who died from the condition.
Speaking on Instagram, he said, "I just wanted to come on and talk to you and say thank you because earlier this evening Ruth and I appeared on ITV, on the new Alan Carr revival of classic game shows and tonight was Play your Cards Right.
"It was recorded quite a long time ago and we were sort of watching it as though we didn't know what was going to happen but what did happen is that we won, we didn't just win, we won £30,000 for charity and the charity in question was the Alzheimer's Society.
"Ruth got very emotional at the end of this and there are a number of reasons why she got very emotional, but let's just say the overriding reason is that her father died from this awful condition, this awful disease. Ruth was very overwhelmed at the end and she broke down in tears, and as I said on Twitter and Instagram, she had a very good reason to weep.'
"When this happened there was a lot going on in her life as well, it was the first programme she had done after the death of her sister so there was a big well up of emotions within her."
Ruth also took to Instagram to thank the show and dedicate the win to her father.
She wrote, 'Thank you @itv @chattyman ...this money will help so many people SO proud to represent @alzheimerssoc and my darling Dad Dennis. Thank you @eamonnholmes for always being by my side ❤'.
Ruth has previously spoken about her dad's battle with the condition, saying the diagnosis was scary but brought some relief to the family.
Speaking on Loose Women, she said back in 2018, "It's quite frightening, there is also a sense of relief when you're given that diagnosis.
"I hope that doesn't sound strange but when you know something is wrong and you've been looking into it and wondering and wondering 'why are they behaving like this?'. When we got that diagnosis as a family, there was an element of relief, 'Oh, that's why.' Then we understood it."