Did Alice die in Luther or is the compelling character back for the next chapter?
As Luther: The Fallen Sun captures fans' attention on Netflix, folks wonder whether Ruth Wilson's Alice will be back on small screens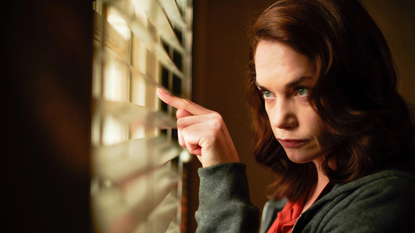 (Image credit: BBC)
Luther: The Fallen Sun is officially streaming on Netflix, so fans have finally got the answers to some of the most burning questions that they've been putting off for months, including: did Alice die in the Luther TV show?
As proven by the Luther Netflix movie trailer that dropped a while back, the Idris Elba-led production, which ran as a TV show for five seasons on the BBC ​, is back and as anxiety-ridden as ever.
After a four-year hiatus, Idris makes his return as Detective John Luther in a two-hour-long film that has got critics and audience members alike very excited.
Spoiler alert: although Idris isn't the only familiar face making a comeback, other characters aren't part of the newest storyline.
WHAT IS LUTHER: THE FALLEN SUN ABOUT?
According to an official synopsis, Luther: The Fallen Sun focuses on "a gruesome serial killer [that] is terrorizing London while the brilliant but disgraced detective John Luther sits behind bars. Haunted by his failure to capture the cyber psychopath who now taunts him, Luther decides to break out of prison to finish the job by any means necessary."
Directed by Jamie Payne and written by Neil Cross, the production also stars Cynthia Erivo and Andy Serkis. Dermot Crowley, who plays Martin Schenk in the original run of the service, also reprises his role in the feature film.
DID ALICE DIE IN LUTHER?
Among the many questions that fans had when season 5 of Luther wrapped up in 2019 was: did Ruth Wilson's character, Alice Morgan, die?
In fact, as watchers may remember, the series ended with the villain seemingly falling to her death - a big deal considering she's been on the show since its very beginning.
Fast-forward a few years and we've got some sort of answer now. Although, spoiler alert!, Alice does not actually appear in the follow-up Luther movie, show creator Neil and director Jamie finally spoke up about the character's fate while chatting with Newsweek.
"As far as I'm concerned there isn't a world where Ruth Wilson ever went away," Neil said to the outlet. "Just because she's not in this particular film doesn't mean that she's not there in the broader universe. Alice is a very real person to me and I wouldn't want to live in a world without her."
The TV guru went on to discuss how he even came up with the character.
"I would ove to turn the tables at some point on a conversation like this because Alice sprung from some moist part of the back of my brain fully formed, in a slightly folkloric way," he said. "I didn't make her up, it felt like she already existed. But, she is not a good person, and it interests me that people respond to her and like her, and—here's the troubling bit— identify with her so profoundly. It's an interesting thing, and when you've got a dynamic with the audience, a kind of conversation between character and audience which is that rich, we'd be fools not to want to explore that again, it's fun."
Jamie also chimed in, specifically addressing how fan comments and questions about Alice's potential return are a testament to "the creation [of the character] and to Ruth."
"It's fantastic to hear people wanting more of her for future Luther stories," Jamie, who directed the film and a few episodes of season 5 of the TV show, said on the record. "It's great that people are calling to their favorite characters. I think that's a credit to the longevity, or potential longevity, of the franchise. Isn't it exciting that it's a two-way conversation? And isn't that the best? The fact that it isn't Neil going 'oh this is when Alice appears,' he's saying 'we're talking.' She's there, thank God, she's out there somewhere."
To put it simply: you might not see Alice in the new Netflix film but she's definitely still part of the franchise.
HOW TO WATCH THE LUTHER BBC SHOW AND NETFLIX MOVIE
Although you don't have to see all five seasons of the Luther BBC show before catching the movie reboot to really understand what is going on, you might want to see all productions in order to get the full experience.
If you're wondering where to watch Luther, we've got the answers for you.
The place to head for US-based fans of the original BBC show is Hulu where all seasons of the hit Idris Elba drama are available to watch to your heart's content. Luther fans can also stream the first four seasons via Amazon Prime Video with a BritBox subscription.
For any fans wondering where to watch Luther in the UK the answer is BBC iPlayer where all seasons of the show are ready and waiting to be watched now. The dark British crime drama was originally broadcast on BBC One and so it's perhaps no surprise that it remained available to watch via its on-demand platform as a boxset, just as the likes of Line of Duty and Happy Valley are.
Sadly, if you're going to be abroad after finding out where to watch Luther, then you won't be able to immerse yourself into Idris Elba's DCI John Luther's relentless pursuit of criminals as you normally would at home. Luckily there's an easy solution and you can use a VPN to continue watching. This is a handy bit of software that changes your IP address so that you can access on-demand content or live TV just as if you were at home.
Our sister site, TechRadar, has tested all of the major VPN services and they rate ExpressVPN as the absolute best. They say, "It's compatible with all of your devices, supports most streaming services, and ranks among the fastest. You can even install it on devices like an Amazon Fire TV Stick, Apple TV, Xbox, and PlayStation. So for a one-stop-shop, you can't go wrong with Express."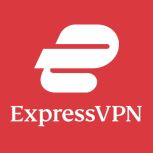 ExpressVPN service | Get 49% off and 3 months FREE
Ranked among one of the fastest VPN providers, this risk-free service is also compatible with all of your devices. Enjoy access to almost any streaming service, and if you don't like it there's a 30-day money-back guarantee.
If you've never installed a VPN before, don't worry, it's quick and easy. Just follow these three steps:
Download and install the VPN following ExpressVPN's easy-to-follow instructions.
Once you've installed your VPN, open the app and select your server location as anywhere in the UK.
With your VPN installed and server location set to UK, you can now watch Luther online.
Anna Rahmanan is a New York-based writer and editor who covers culture, entertainment, food, fashion and travel news. Anna's words have appeared on Time Out New York, the Huffington Post, Fortune, Forbes, Us Weekly, Bon Appetit and Brooklyn Magazine, among other outlets.