Alexandria Ocasio-Cortez opens up on Capitol riots and calls for Republican Congress members to resign
Alexandria Ocasio-Cortez has given an emotional Instagram live, talking about the threat to her life during the Capitol riots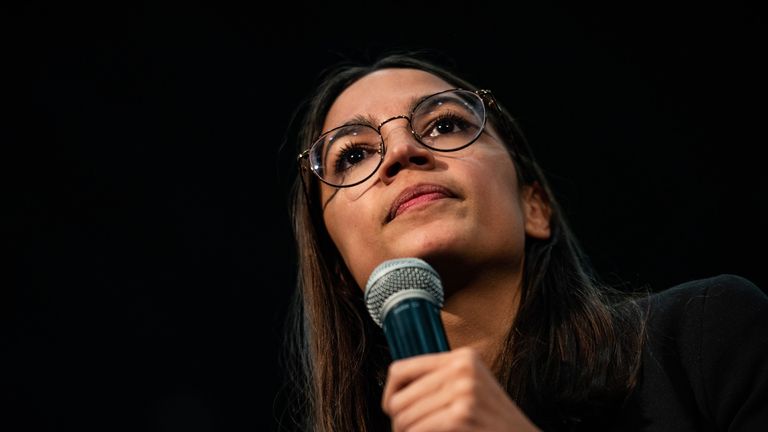 (Image credit: Getty / The Washington Post / Contributor)
Congresswoman, Alexandria Ocasio-Cortez (AOC) has opened up about her traumatic experience during the Capitol riots, saying she didn't know if she was going to make it to the end of that day alive.
Following the riots at the Capitol, both Melania Trump and Michelle Obama have made statements regarding the actions of Trump supporters in Washington. Now Cortez has taken to Instagram live to detail her experience and call for republican members to resign. The live has also now been posted to her account and has received over four million views.
The Capitol was stormed by pro-trump rioters on the 6th of January. The rioters were looking to overturn the election results and interrupt congress while they were completing the final steps in Biden's inauguration.
Cortez said she had a "very close encounter" and thought she was "going to die." She said she could not go into detail for security reasons. But said the event has left her and many others traumatized. Cortez also said that there were children present in the Capitol hall and that it was an unsettling day from the beginning.
"We were very lucky that things happened within certain minutes that allowed members to escape the House floor unharmed, but many of us nearly and narrowly escaped death," Cortez said.
Cortez described an air on that day that was unsettling and did not feel right. She also said that she did not feel safe with fellow Congress members. Especially going to the extraction site, she said she did not go because there were Qanon and white supremacists sympathizers "and, frankly, white supremacist members of Congress in that extraction point who I know and who I had felt would disclose my location."
I have one message to members of Congress who amplified lies to undermine our democracy, encouraged an attack on our Capitol, and tried to overturn our election:Resign.If your lust for power exceeds your dedication to democracy, there is simply no place for you in Congress.January 13, 2021
See more
Cortez also called out Trump in her powerful speech, for inciting the insurrection, and called republican congress members and senators to resign. Cortez labeled them cowards and was one of the first members of Congress to call from Trump's second impeachment.