Michelle Obama opens up on Capitol Riots and calls for social media platforms to permanently ban Trump
Michelle Obama releases poignant and scathing statement following Capitol Riots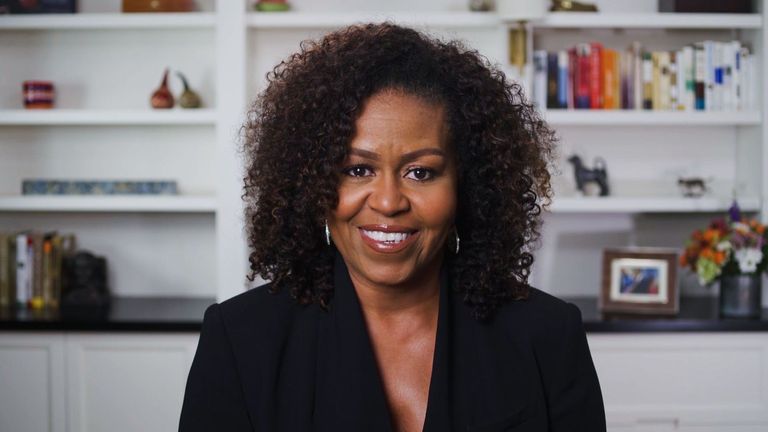 (Image credit: Getty / BET Awards 2020 / Contributor)
Former First Lady, Michelle Obama, has taken to Instagram to express her "hurt" and anger at those responsible for the Capitol riots.
Calling for the country to re-examine events, Michelle Obama writes that progress cannot be made without first acknowledging the rifts. Melania Trump broke her silence on the Capitol riots a few days ago, and in comparison, speaks of moving forward and healing.
Michelle began her heartfelt statement by first expressing her joy for Reverend Raphael Warnocks, who was elected to be the first black senator. She says how the day should have just been about rejoicing, for such a monumental moment. But instead, she had to watch "as a gang-organized violent- and mad they'd lost an election - laid siege to the United States Capitol."
Michelle Obama condemned the rioters for "proudly waving the traitorous flags of the confederacy" and how they "desecrated the center of American government."
Michelle compared the events of the Capitol riots to the peaceful Black Lives Matter protests that happened over the summer. She said the "gulf" between the responses by law enforcement and Trump to the riots and the BLM protests "Is so painful, it hurts." She described how the BLM protests had been met with brute force whereas the rioters had been let out of the capitol building, not even in handcuffs.
Obama called for social media platforms to permanently ban Trump, and make it so the platforms could not again be used in insurrections. She also took the opportunity to call out Trump, saying "The day was a fulfilment of the wishes of an infantile and unpatriotic president who can't handle his own failures."
She concluded her emotional post saying that "All I know is that now is the time for true patriotism." And described how repairing what is broken will not take the work of any individual or political party, but all. "It's up to each of us to do our part. To reach out. To listen and to hold tight to the truth and value that led this country forward."
Fans flocked to the post to express their support, one user wrote "Michelle Obama for President 2024." While another wrote "Forever my First Lady."