The One Show's Alex Jones gives fans a glimpse of adorable new baby Kit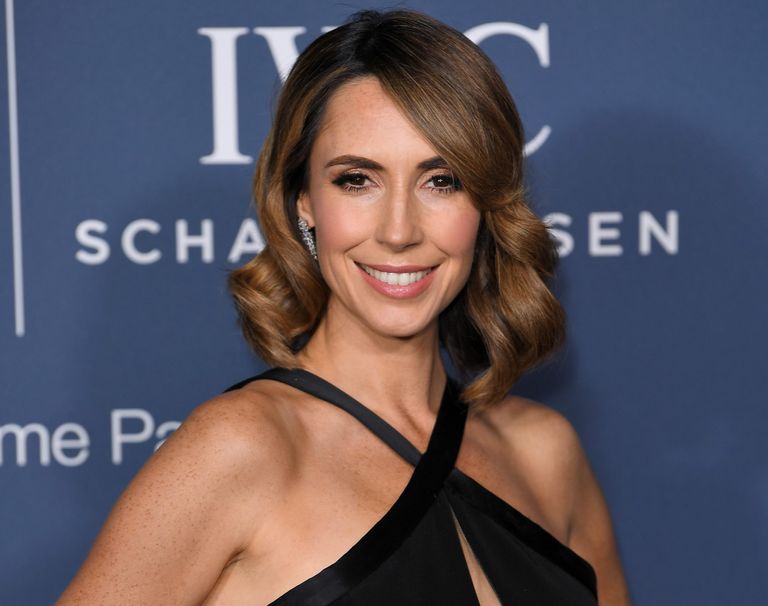 The One Show presenter shares sweet snap of her two boys - one month after giving birth to her second son, Kit.
Alex Jones has proved she had no reason to worry about her eldest son, Teddy, not enjoying having a younger sibling as she shared an adorable snap of him playing the doting brother on Instagram on Saturday.
The One Show host, who is married to Charlie Thomson, posted a candid shot of newborn Kit – who she gave birth to in May – gazing adoringly up at two-year-old Teddy.
MORE: MEGHAN AND HARRY KEEN TO TAKE ARCHIE TO AMERICA
'Teddy has taken to it like a duck to water, being a big brother. He's been fantastic, really gentle with him,' she told her colleagues Matt Baker and Angela Scanlon via video link back in May as she continues to enjoy her maternity leave.
Despite being in love with his younger brother, Alex, 42, admitted Teddy was disappointed when she revealed he was called Kit, not Thomas - after Thomas The Tank Engine - as he had hoped.
MORE: PIPPA MIDDLETON SHARES ADORABLE UPDATE ABOUT SON ARTHUR
Alex made no secret of her fears over being a mum-of-two.
'Everybody has nerves about being a mum and being a parent,' she explained. 'Pregnancy for any woman is a period of excitement, also slightly terrifying as you don't know what to expect.
'Even with your second it's like, "How am I going to do two?"
Thankfully, as well as her little helper in Teddy, she's had the help of her own mum.
'Mum was amazing at the beginning, when we first had Teddy, for the first three weeks, thankfully. I don't know how we would have done it without her.'