Ackley Bridge: The New Channel 4 Drama Being Compared To Waterloo Road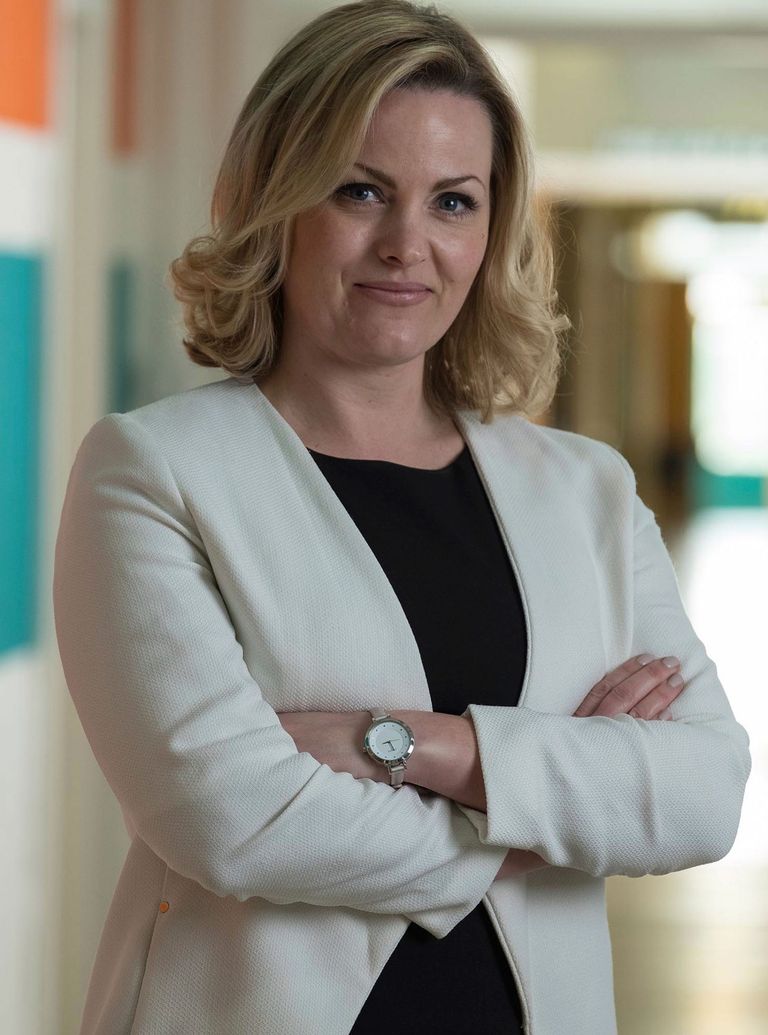 By Amy Hunt
This week a new Channel 4 drama,Ackley Bridge, hit our screens, and it's already receiving praise after being compared to the now defunct, but popular, BBC One showWaterloo Road.
A couple of former Eastenders stars take the lead in the drama - Jo Joyner, who played Tanya Branning, and Paul Nicholls, who played Joe Wicks in the long-running soap. And its first episode, which aired on Wednesday 7th June, was a big success, drawing in an impressive 2.8 million viewers.
The show is centred around a school in Yorkshire, which, for the very first time, is host to both Asian and white students, as previously the schools in the area were segregated. Teachers have the task of bridging the divide between students, who all hail from different communities around the area. Predominantly, it centres around the tale of two best friends, Missy and Nas, whoare attending the same school as one another for the first time.
Ackley Bridge has quickly drawn comparisons to the now-finished BBC Show Waterloo Road, which ran for an impressive 10 series, finishing in March 2015. Like Ackley Bridge, the drama took place in a school, but was set in Rochdale, rather than the grassy hills of Yorkshire, and centred heavily around the school system and the interpersonal relationships between teachers. Waterloo Roadhosted it's fair share of famous faces, including Denise Welch, Jill Halfpenny, and Angela Griffin.
However, some TV fans have been less complimentary about the comparison, with some suggesting Ackley Bridge is just a downgraded version of the original BBC drama,
[twitter]
[twitter]
[twitter]
Despite that, the programme has so far been praised for its diverse cast, with one viewer mentioning that it actually "looked like real life".
[twitter]
[twitter]
It's also been applauded for covering sensitive and difficult topics, with many viewers commending the fact that the first storyline covered the exposing of nude photos, and religion and racism.
[twitter]
[twitter]
[twitter]
Will you be tuning in?