This naked retreat has been named as one of 2021's best travel experiences
Nudist holidays are on the up! And this Italian retreat is predicted to be a big hit in 2021...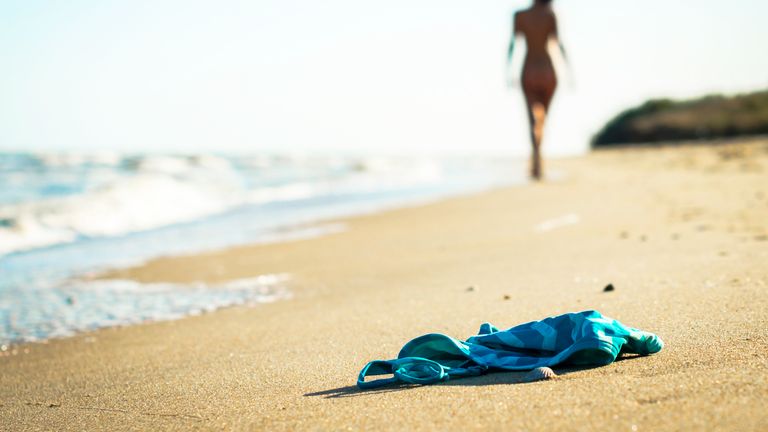 (Image credit: Getty Images)
2020 was not the year for travel - that's a given. But while we look forward to 2021 with trepidation, could our travel dreams extend beyond a staycation? 
The roll-out of the Covid-19 vaccine and dropping infection rates could see overseas trips returning, at least at some point, in 2021. 
In anticipation of adventures to come, EasyJet Traveller has released their predictions for 2021's best travel experiences, with an unlikely contender topping the list of experiences. 
Naked the Retreat came out on top as one of the best places to relax and get back to nature for 2021 - and we can see why. Not only are nudist beaches and nudist holidays more popular than ever, but this retreat offers a way to get in touch with your emotions and feel liberated while ditching the constraints of clothing. 
Created by couple Simon and Dara Stara to promote body positivity and self-liberation, Naked the Retreat promises to be 'a reboot into your greatness, a dance with darkness, anger, and dirt'. Sign us up!
The retreat will be based in the sun-drenched Tuscan hills from 14-23 September 2021. We can't think of many places better to do some soul-searching than beautiful Tuscany...
The 10-day-long trip is described on the company website as, a retreat 'to dive into the depth of you. Strip yourself bare, take off what you don't need. Let go and liberate.'
The couple then ask prospective guests, 'Are you ready to breathe life back into your very being?'
Couples and singles alike are very welcome on the retreat, as long as the guests keep an open mind, that seems to be the only requirement. 
Flights are not included, but costs do cover food, accommodation, and meals devised by the resort's personal chefs.