The best investing apps to help you invest with ease
It's easier than ever to expand your options for investing your money. Investing apps are a great place to start and our team of financial journalists have selected the best ones to try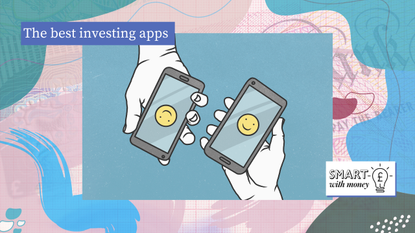 (Image credit: Getty)
Investing apps have grown in popularity in recent years and are a great way to invest your money with ease.
According to research from investment firm Nutmeg, an increasing number of women looking to invest since the pandemic as they find themselves with more money in the bank - around 17% of women said they had more disposable income to invest, 14% said they wanted to diversify their investment and 12% recognised the importance of investing because of low-interest rates in cash savings.
Whether you're looking to dip a toe in the investing world—and make sure you read our investing for beginners guide if you are—an easy-to-use app will help you keep track of your portfolio, or if you're an experienced investor wanting to expand your investment, then investment apps are a great place to start.
We take a look at the top investment apps worth considering. They are all regulated by the Financial Conduct Authority, and free to download - although most will charge you to buy investments.
Best investing apps for beginners
Nutmeg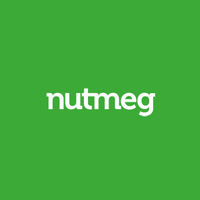 As you would expect from a large wealth manager, Nutmeg has a slick and easy-to-use app. Rather than picking your own shares and funds to invest in, Nutmeg offers a series of ready-made portfolios. These are based on your risk appetite and investment style, for example, if you want socially responsible investments. You can choose from a stocks and shares ISA, lifetime ISA, junior ISA, general investment account or pension.
The minimum investment is £500 (£100 for the lifetime ISA). Nutmeg charges 0.25% to 0.75%, depending on the amount invested and portfolio selected. Investment fund fees are charged on top. The app scores 4.7 stars out of 5 on Google Play, and 4.8 on the App Store.
Wealthify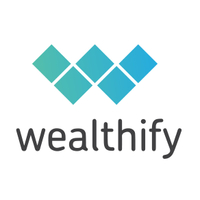 With Wealthify, you can open a stocks and shares ISA, general investment account or junior ISA with as little as £1, and open a pension with just £50. There is a range of investment portfolios to choose from, including ethical ones, depending on your risk level and savings goals.
Wealthify's annual fee is 0.6%, with investment costs of 0.16% (0.71% for ethical portfolios) on top. It has won multiple awards for its investment service, and its app rates well: 4 stars on Google Play, and 4.5 on the App Store.
Moneybox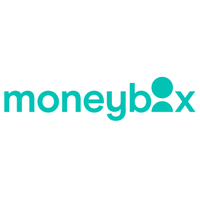 Moneybox is a great choice for beginners, as you can get started with just £1. There are three ready-made portfolios to choose from, and also 12 funds on offer, if you want to mix and match your own portfolio. Investors can open a stocks and shares ISA, general investment account, lifetime ISA, junior ISA or personal pension.
You can invest your spare change using the "round up" function, set up a regular weekly deposit, a monthly payday boost or make one-off deposits. There's a £1 monthly fee, 0.45% annual charge plus investment costs ranging from 0.12% to 0.58%. The app scores 4.7 on both Google Play and the App Store.
Plum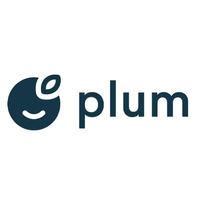 Plum calls itself the "ultimate money management app". As well as offering 12 investment funds (including tech, healthcare and green options), there is also a savings account paying up to 0.4% interest, plus it helps customers save more by analysing their spending habits. You can invest with just £1, in an ISA, general investment account or pension. The average total fee is 0.48% (0.7% for the pension), plus a monthly charge of between £1 and £4.99.
The app scores 4.6 on Google Play and 4.7 on the App Store. Users say it has an excellent interface, while one reviewer credits Plum with helping her get her finances in order.
Best investment apps everyday investors
Hargreaves Lansdown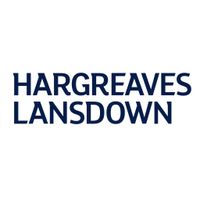 The largest investment platform in the UK, Hargreaves Lansdown offers a huge choice of thousands of funds and shares. There's also six ready-made portfolios if you'd prefer an expert to build one for you. The minimum investment to open an ISA, lifetime ISA, junior ISA, fund and share account, self-invested personal pension (SIPP) or junior SIPP, is £100. The annual fee is 0.45%, plus investment costs, and trading fees if you buy or sell shares.
You can see live share prices on the app, trade UK shares, bonds and funds, plus overseas shares from Europe, the US and Canada. It scores 4.6 on Google Play and 4.7 on the App Store.
AJ Bell Youinvest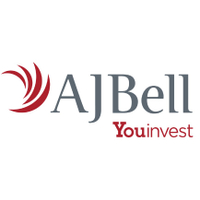 AJ Bell Youinvest offers DIY investors access to thousands of funds and shares, and four ready-made portfolios. It has the full suite of products: stocks and shares ISA, lifetime ISA, junior ISA, SIPP and junior SIPP. For those with less than £250,000 invested, AJ Bell Youinvest charges a competitive 0.25%. Those with larger portfolios are charged less. Investment fund fees and share trading fees are added on top.
The app, which allows customers to buy and sell investments on the go, scores 4.2 on Google Play and 4.7 on the App Store. One user calls the app "reliable and trustworthy", although there have been recent reports of problems with logging in.
eToro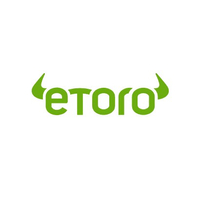 If you'd like to see how other traders invest, or are interested in buying cryptocurrencies, eToro is worth a look. It offers access to funds, shares, Bitcoin and other crypto, as well as a range of themed ready-made portfolios, such as oil travel, tech and pet. You can also copy top-performing traders, instantly replicating their trading in your own portfolio.
Users open a trading account (there is no ISA or pension option), which is subject to tax. Charges are low: there is no account fee, but there is a 0.5% currency conversion fee, $5 withdrawal fee and $10 monthly inactivity fee. The app scores 4.3 on Google Play and 3.6 on the App store.
Best investment apps for free trading
When you buy and sell shares, you often have to pay a fee. Free trading apps allow you to trade shares free of charge.
Freetrade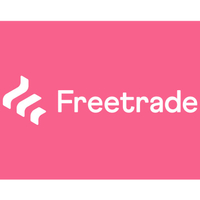 There are no fees with Freetrade's basic investing account and, as its name suggests, no charges for trading shares. Its stocks and shares ISA costs £3 a month, while the SIPP costs £9.99. There is a wide range of shares, exchange traded funds and investment trusts to choose from. If you pay £9.99 a month for Freetrade Plus, you get access to more shares plus 3% interest on cash held on the platform. There are no ready-made portfolios.
Its app is award-winning and well-rated on Google Play (4.5 stars) and on the App Store (4.4). Users say it is transparent, easy to use and great for beginners.
Trading 212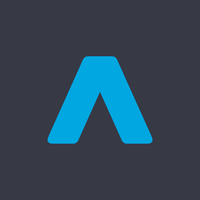 Trading 212 offers a free trading account and ISA - there is no annual fee, or trading fees - making this a very cheap option. However, watch out for fees for depositing money into your Trading 212 account, and a 0.15% currency conversion charge.
There are more than 10,000 shares and exchange traded funds for investors to choose from, and you can invest with just £1. The app scores 4 stars on Google Play and 4.5 on the App Store. Users say it is quick and easy, and a great way to buy and sell shares.
Best apps for ethical investing
Clim8 Invest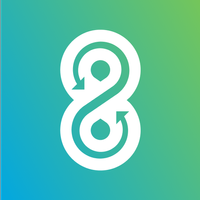 If you're passionate about sustainable investment, and using your money to tackle climate change, have a look at Clim8 Invest. You can open a general investment account or stocks and shares ISA with just £25. There are three ready-made portfolios, containing a mix of shares, bonds and cash. They are invested in companies that have a positive impact, across sectors like clean energy, sustainable food and clean technology.
The platform fee is 0.6% plus investment costs of 0.35-0.5%. Its app has some great reviews, such as "very easy to set up and it explains everything nice and clearly for someone who has not invested before". It has 4.6 stars on Google Play and 4.7 on the App Store.
Circa 5000 (previously tickr)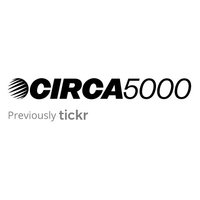 Circa 5000 calls itself the "investment platform of the human future". It has three ready-made portfolios - people, planet, and planet & people - and you can choose a cautious, balanced or adventurous risk level. The portfolios invest in exchange traded funds, green bonds, government bonds and cash. For each friend referred, investors receive credit in their account and two trees planted in Indonesia.
Its general investment account and ISA cost £1 a month plus a 0.5% platform charge (its junior ISA has a 0.3% platform fee for balances over £3,000). The investments cost 0.24-0.65%. The app scores 3.9 on Google Play and 4.5 on the App Store.
How to use investing apps safely
Smart With Money
Smart With Money is our dedicated money channel created to give you expert, easily digestible information to help you make the most out of your money.
Check regulations: When you download an investing app, check the investment company is regulated by the Financial Conduct Authority. This means it has to abide by the regulator's rules and treat customers fairly. It also means that if you have a complaint and are not satisfied with how the firm has dealt with it, you can escalate it to the Financial Ombudsman Scheme, and if the firm was to go bust, you could make a claim on the Financial Services Compensation Scheme.
Check the fees: Take the time to understand the fees, and the risks. Investments can go down as well as up, so you could lose your money. Investing in assets like cryptocurrencies are particularly risky. If an app is claiming you can trade for free, look closely at the small print. Maybe there is a monthly fee instead, or charges for paying money into your account.
Make a plan: Have you got a specific goal in mind? Are you investing for you or investing for your grandchildren? How long do you want to hold your investments for? How much can you afford to lose? Investing with an app can become addictive, especially if the app makes trading look like a game, and you make some quick gains. Having a clear strategy, and setting some ground rules about what you're comfortable investing in and how often you'll look at the app, should help you get the most out of investing - and avoid getting your fingers burned.
Sign up to our free daily email for the latest royal and entertainment news, interesting opinion, expert advice on styling and beauty trends, and no-nonsense guides to the health and wellness questions you want answered.
Ruth is a contributing editor for The Money Edit and also covers finance for Woman & Home. Ruth is passionate about helping people feel more confident about their finances. She was previously editor of Times Money Mentor, and prior to that was deputy Money editor at The Sunday Times.
A multi-award-winning journalist, Ruth started her career on a pensions magazine at the FT Group, and has also worked at Money Observer and Money Advice Service.
Outside of work, she is a mum to two young children, a magistrate and an NHS volunteer. You can follow Ruth on twitter.