Check Out Kate Garraway's New Clothing Range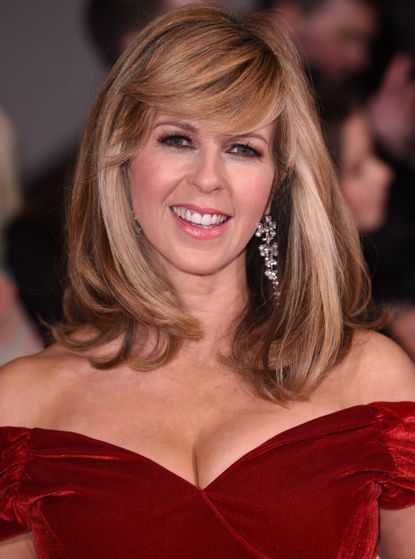 (Image credit: Rex Features)
If, like us, you're always looking for your next adventure, whether it be starting your own business or booking a dream trip, you might just be inspired by presenter Kate Garraway's latest project. The Good Morning Britain host has let us into a little secret; she's designed a brand new children's clothing range for the high street chain M&Co - and we can't wait to get our hands on it.
The range 'Kite and Cosmic' has been created in aid of the children's charity I CAN, which Kate has been supporting for the past year in her role as President of theTelevision Radio Industries Club (TRIC). The charity supports children who have severecommunication difficulties.
Kate told us: "Designing a children's clothing range feels like a new chapter. It's something I've always wanted to do. When I was pregnant with Billy, I had a scrapbook of ideas because I found the clothes available for boys quite uninspiring. So working with M&Co on this range for the children's communication charity I CAN was brilliant - it's the perfect way to fulfil a dream I've had for ages."
The clothing range is available for boys and girls in sizes 3-12 years old, but else did Kate want to achieve with it? She said: "I wanted the range to include smart yet relaxed pieces for the boys and cute, casual pieces for the girls. Everything in the Kite and Cosmic range can be mixed and matched to create an outfit perfect for your child."
So did she learn anything along the way? Kate said: "I have learnt so much through this process, how a piece of clothing is developed from sketch, to mood board, to sample. The work that goes into creating a brand new range is amazing. I really hope that mums like the collection as much as I do, as it's something I've always wanted to do. It's a real passion of mine". And the good news is, her own children have given it a thumbs up. She revealed" "I am happy to say my children have given it their seal of approval!"
Kate Garraway's, Kite and Cosmic clothing collection supporting ICAN the children's communication charity is available in sizes 3-12 years old, in stores and online at M&Co from Monday 10th October, www.mandco.com (opens in new tab)