33 inspiring International Women's Day quotes and images to mark IWD 2023
Celebrate International Women's Day with these powerful and uplifting quotes from inspirational women from around the world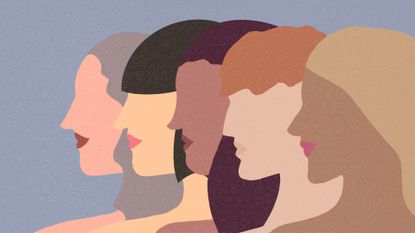 (Image credit: Getty)
Today is International Women's Day, a day to celebrate all the powerful and inspiring women in our lives. Today we pay tribute to the mothers, artists, doctors, teachers, writers, activists and women who are making strides across the globe.
Every day presents the perfect opportunity to celebrate the important women in our lives and across the world. But every year International Women's Day gives us a special reason to hold up the women who are doing brilliant things, both big and small.
We're celebrating these female figures today at woman&home, shining a spotlight on amazing female-founded beauty brands and women who have completed amazing exercise feats.
Here we share some of the most inspirational International Women's Day quotes, taken from empowering biographies by women, feel-good chick flicks and powerful interviews.
33 inspiring and uplifting quotes to celebrate International Women's Dau
"At the end of the day, we can endure much more than we think we can." Frida Kahlo
"It was a combination of beauty and strength that made southern women whiskey in a teacup. We may be delicate and ornamental on the outside, she said, but inside we're strong and fiery." Reese Witherspoon
"I can't be ingénue forever, and I wouldn't want to be." Lea Salonga
"We have all a better guide in ourselves, if we would attend to it, than any other person can be." Jane Austen, Mansfield Park
"Generally, men told stories to boast, but women were different. They wanted to look at their words in the air and extract the meaning, and if you shut up and listened, they'd tell you very interesting things indeed." Leone Ross, Popisho
"I truly believe that women should be financially independent from their men.And let's face it, money gives men the power to run the show. It gives men the power to define value. They define what's sexy. And men define what's feminine. It's ridiculous." Beyoncé
"What does it take to be the first female anything? It takes grit, and it takes grace." Meryl Streep
"Physical strength in a woman - that's what I am." Tina Turner
"I take my hat off to any mother out there that works full-time and raises a family as well. It's hard work." Julie Andrews
"You can be an absolute woman and also be smart and tough and not lose your femininity." Priyanka Chopra
"Saggy boobs are under-represented. Being under-represented makes you feel alien to society. The only person in the world who deserves to have an opinion on breasts is a newborn baby." Chidera Eggerue, TheSlumFlower
"What matters isn't what people say but what you like and find joy in. I hope you focus less on how you look to other people and more on fulfilling your true desires." Baek Se-hee, I Want to Die but I Want to Eat Tteokbokki
"It is the most joyous and delicious thing, that we get to trust each other and we get to lean on each other and love each other and that is why I love doing what I do." Sierra Boggess
"Women have to harness their power - it's absolutely true. It's just learning not to take the first no." Cher
"Nothing is too strong or too hard for me to overcome." Merlene Ottey
"Think like a queen. A queen is not afraid to fail. Failure is another stepping stone to greatness." Oprah Winfrey
"Women belong in all places where decisions are being made. It shouldn't be that women are the exception." Ruth Bader Ginsburg
"You gotta be original, because if you're like someone else, what do they need you for?" Bernadette Peters
"There is no force more powerful, than a woman determined to rise." Bosa Sebele
"People cannot change their tidying habits without first changing their way of thinking." Marie Kondo, The Life-Changing Magic of Tidying Up: The Japanese Art of Decluttering and Organizing
"No need to hurry. No need to sparkle. No need to be anyone but oneself." Virginia Woolf
"The man who gets me is getting one hell of a woman." Aretha Franklin
"A girl should be two things: who and what she wants." Coco Chanel
"Doubt can motivate you, so don't be afraid of it. Confidence and doubt are at two ends of the scale, and you need both. They balance each other out." Barbara Streisand
"Well-behaved women seldom make history." Laurel Thatcher Ulrich
"Everything that I decide to do means something, otherwise I don't do them." Céline Dion
"No one can make you feel inferior without your consent." Eleanor Roosevelt
"In the madness, you have to find calm." Lupita Nyong'o
"Human rights are women's rights and women's rights are human rights, once and for all." Hillary Clinton
"I don't think anyone should have power over me, or have the right to tell me what to say or how to think. That's not right. I want to be free." Yeonmi Park (North Korea defector, activist)
"In complete darkness, we are all the same." Janet Jackson
"If you were born with the weakness to fall, you were born with the strength to rise." Rupi Kaur, Milk & Honey
"I've always taken 'The Wizard of Oz' very seriously, you know. I believe in the idea of the rainbow. And I've spent my entire life trying to get over it." Judy Garland
"Girls talk to each other like men talk to each other. But girls have an eye for detail." Amy Winehouse
"Let's be very clear: Strong men - men who are truly role models - don't need to put down women to make themselves feel powerful." Michelle Obama
Sign up to our free daily email for the latest royal and entertainment news, interesting opinion, expert advice on styling and beauty trends, and no-nonsense guides to the health and wellness questions you want answered.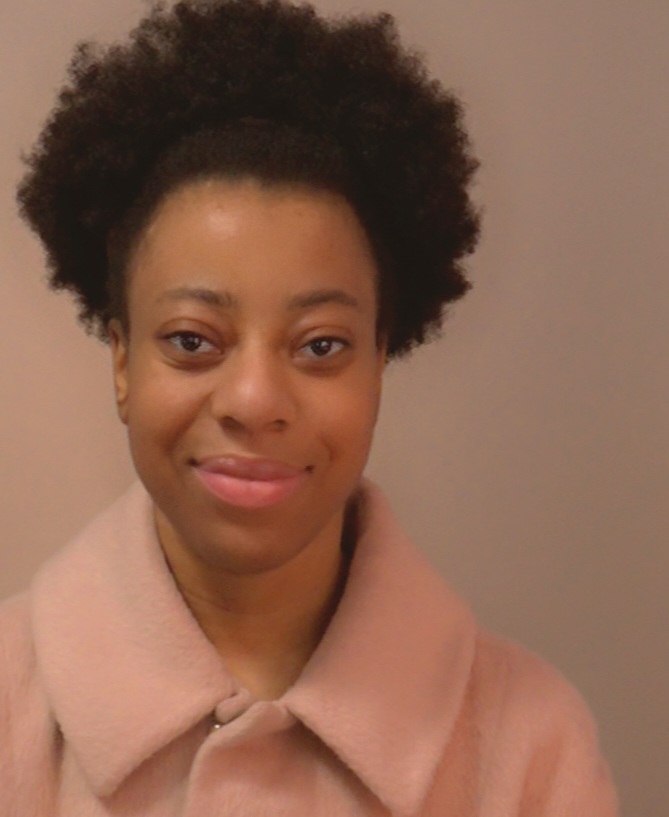 Jewel is a curious creative writing graduate who completed an internship with woman&home in March 2023. She enjoys a good story, supporting small businesses and in the future she hopes to work with women, to create content for women that is encouraging and inspiring.