These are the best cities in the world to be a female entrepreneur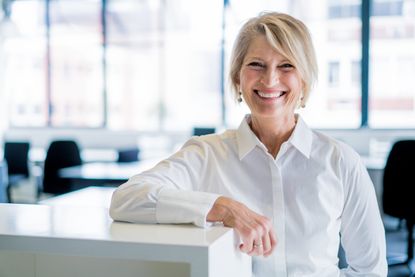 From kitchen table start up to multi-tier corporations women are making their mark in business across the world.
And if you've ever considered forming your own company as a solo entrepreneur, then you'll be interested to read about the latest Index from the Dell Women's Entrepreneur network (opens in new tab).
It ranked 50 global cities based on their ability to attract and support high potential women entrepreneurs, scoring them out of a possible 100 points.
The San Francisco Bay Area scooped the top place in the ranking, largely due to the fact that it's one of the best places for women to gain access to capital.
The area also climbed from 6th place to 2nd place in Culture compared to last year, highlighting the number of role models and public dialogue around diversity.
The top 10 was completed by the following cities:
2. New York (opens in new tab)
3. London
4. Boston
5. Los Angeles (opens in new tab)
6. Washington DC
7. Seattle
8. Paris
9. Toronto
10. Stockholm
The ranking assessed areas including markets (New York - 1), talent (Boston - 1), capital (San Francisco - 1), culture (New York - 1) and technology (San Francisco - 1), with cities in the US again coming out top in these areas.
MORE:Everything you need to know about the woman & home Amazing Women Awards 2019 in partnership with Hotter (opens in new tab)
And the good news is that a number of cities have improved their provision for female entrepreneurs year-on-year, including in the following areas:
Frequency of events for women in business: Barcelona, Copenhagen, Delhi, Melbourne, Milan, Munich
Government goals for women-women business procurement: Belfast, Houston, Istanbul, London, Los Angeles, Paris, Portland, Toronto, Vancouver
Policy for "equal remuneration for work of equal value": Istanbul, Kuala Lumpur, Los Angeles, Mexico City, Miami, Nairobi, Pittsburgh, Sao Paulo, Vancouver, Warsaw
Three cities (Tokyo, Dubai and Mexico City) moved out of the bottom 10 year-on-year, and three cities moved from the bottom half to top half: Barcelona, Houston and Copenhagen.
Have you found success as a entrepreneur in one of the above cities and what helped you the most?
Miriam worked for woman&home for over five years and previously worked on the women's lifestyle magazines Woman and Woman's Own.