M&S launch affordable 'library of scent' range – with fragrances that rival Jo Malone classics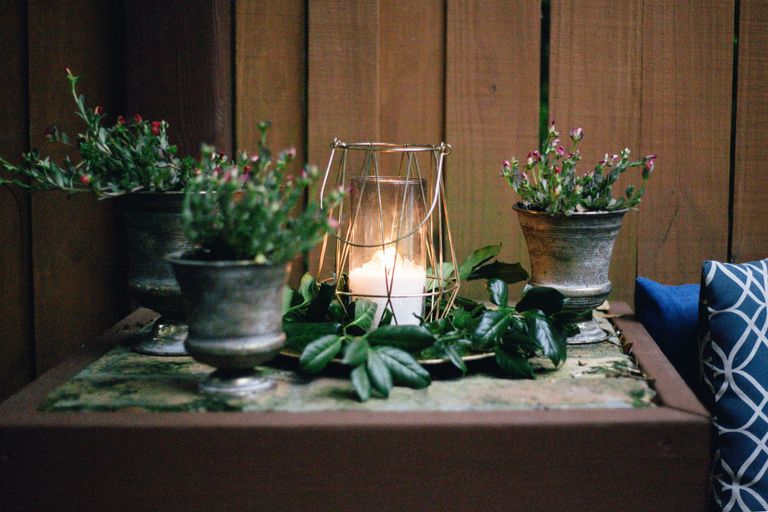 M&S's new range offers homeowners a new way to fragrance their home, layering complementary scents using candles, reed diffusers and room sprays.
The range, called 'Library of Scent', gives a nod towards Jo Malone's popular signature scents, featuring notes of Pomegranate, Fig, Cassis, Ginger and Petals.
As M&S explains, "Each scent can be layered with one another – creating the ultimate inhome-fragrance personalisation. Fuse the warm, exotic spices of Pomegranate with the soft, romantic notes of Petals, or simply choose your favourite single scent for a perfectly pure aroma.
"The collection is the perfect aide to a peaceful night's sleep or relaxing bath, or can be used simply to fill your home with a sense of tranquillity. Candle burn time is up to 45 hours, which means you can indulge in your favourite scents time and time again."
Our personal favourite is the pomegranate range. Its gorgeous, classic scent will fill the room with a sweet, sophisticated air.
Or, as M&S puts it, "an intense floriental supported by vibrant tart juicy berries and warm exotic spices and amber."
The Jo Malone 'Pomegranate Noir' candle sells for £45, with a burn time of 45 hours. Whereas the M&S one offers 35 hours, and sells for just £7.50.
The candle comes either on its own, or with a matching cloche, which we think is a stylish accompaniment. It sells for £15 with the cloche, or £7.50 without.
The reed diffuser is a beautiful way to fill a room with the scent, and sells for £15. You can buy the refresher oil for just £4, making it a smart investment.
Room sprays are a refreshing way to spread the scent around the house, and are priced at just £6.
The whole collection is a gorgeous way to treat yourself or those you love to some of the best scented candles.
It's still pretty chilly out there, so tuck yourself up under some blankets and enjoy the delicious scents. And if you're looking for something more luxury to jazz up your home, we love The White Company, Diptyque and Molton Brown candles.
Might be time to stock up - you won't regret it!