These are the best value 3-star Michelin restaurants across the globe
A new survey explores the most affordable 3-star Michelin restaurants around the world with the best reviews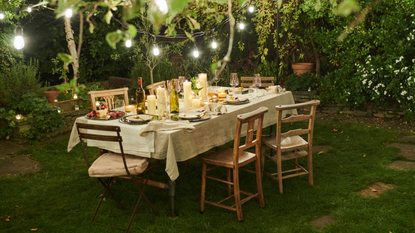 (Image credit: Getty Images)
There are a total of 136 3-star Michelin restaurants in the world. According to the guide, the designation, the highest that the outlet bestows upon eateries, notes the presence of "exceptional cuisine that is worth a special journey."
Whether serving traditional Italian dishes, exceptional sushi, or offering a modern take on French cuisine, one thing is certain: all 136 restaurants are absolutely delicious—and probably pricey.
In an effort to aid curious palates in their gastronomic journey, Money.co.uk has recently surveyed all 3-star Michelin restaurants in the world to determine which ones offer the best value. To put it simply, the report determines the most affordable 3-star restaurants with the best reviews.
Here is the top 10 list:
King's Joy - Beijing, China
Régis et Jacques Marcon - Saint-Bonnet-le-Froid, France
Nakashima - Hiroshima, Japan
Kei - Paris, France
Maison Lameloise - Chagny, France
Aqua - Wolfsburg, Germany
El Celler de Can Roca - Girona, Spain
Core by Clare Smyth - London, UK
Uliassi - Senigallia, Italy
Cheval Blanc - Basel, Switzerland
To come up with the ranking, the website looked at restaurant reviews on Tripadvisor and analyzed them against set menu costs for all Michelin 3-star restaurants.
King's Joy, at the top spot, for example, costs the average diner about $110/£87 and it got some of the very best reviews on Tripadvisor (compare the price to Guy Savoy in Paris, which is the most expensive 3-star Michelin restaurant at $583/£458 per person for a 13-course meal).
On the other hand, Cheval Blanc in Basel, number 10 on the list and with a 96.5% positive review rate, will set back the average diner about $250/£196 for a set menu.
The study also came up with a ranking of the most expensive 3-star Michelin restaurants, the chefs with the most Michelin stars ever (Alain Ducasse leads the charge with 19, followed by Pierre Gagnaire with 14 and Martín Berasategui with 12), the cheapest 3-star eateries and the lowest and highest rated ones in the world.
And if you're trying to stay away from the sort of fancy eateries that will set you back big bucks—you might want to instead consider a trip to some of the very best restaurants in Lima, Peru. There's just something about flying around the world to taste really good food that tickles all our senses, after all.
Anna Rahmanan is a New York-based writer and editor who covers culture, entertainment, food, fashion and travel news. Anna's words have appeared on Time Out New York, the Huffington Post, Fortune, Forbes, Us Weekly, Bon Appetit and Brooklyn Magazine, among other outlets.