The heartbreaking true story behind Celia Imrie's historical fiction debut, Orphans of the Storm
Celia Imrie's latest novel takes us back to 1911 and the devastation caused by the sinking of the Titanic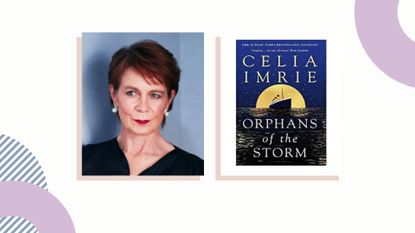 (Image credit: Getty Images)
Each month we bring you the author of the book everybody is talking about, not only to inspire our guide of the best books of 2021, but also to pick writers' brains on what's on their own reading list.
---
One of the reasons Celia Imrie's novels are so popular is their ability to transport you to Nice and bask in charming French culture. Three of Celia's previous novels—Not Quite Nice, Nice Work, and A Nice Cup of Tea—are set in the beautiful French city, but Orphans of the Storm is Celia's first foray into historical fiction.
Writing historical fiction was previously unchartered territory for the actor and writer (if you're a fan of the genre, take a look at our guide to the best historical fiction books). In addition to her successful writing career, Celia is an Olivier Award-winning actress who's featured in some of our favorite TV shows and films, including The Best and The Second Best Exotic Marigold Hotels, Calendar Girls, Nanny McPhee, Bridget Jones, Absolutely Fabulous, Mamma Mia! Here We Go Again. She's currently starring in the TV series Better Things.
Celia admits that researching the novel made her feel like a "detective"—and she needed a little help to get started.
Celia Imrie on writing Orphans of the Storm
"My friend Fidelis Morgan made all the difference," Celia told w&h. "She showed me how to go to the archives and go through page after page in a hunt for information. Without Fidelis, I simply wouldn't have had the patience or know-how."
Orphans of the Storm takes us back to 1911 and tells the story of Marcella Caretto, a desperate young woman searching for answers when she's separated from her children. Marcella is beguiled into marriage with handsome Michael Navratil, but his jealous, controlling behavior quickly sours their romance. And when he takes the disastrous decision to abduct their two little boys and sail to America onboard the Titanic, Marcella's nightmare begins as she struggles to find the truth about what happened to her children.
Orphans of the Storm is based on a heartbreaking true story and Celia and Fidelis spent days trawling the archives in Nice to discover more about the desperate young mother and her treacherous husband. And amazingly, Celia and Fidelis also found they both had ancestors who'd survived the Titanic disaster.
YOU MIGHT ALSO LIKE
I took my son to an exhibition some years ago, when he was doing a school project on the Titanic. It was there I saw the names of two little boys on the passenger list and wondered how they came to be on board. When I discovered they were from Nice—my spiritual home—I realized this was a diamond of a story.
It simmered in my mind for a long time, but I had never done historical research for a book. My friend Fidelis Morgan made all the difference. She showed me how to go to the archives and go through page after page in a hunt for information about the children's parents, Michael Navratil and his wife Marcella.
Without Fidelis, I simply wouldn't have had the patience or know-how. I felt like a detective trawling through huge books of public records in Nice, but it was two years before we finally came across Navratil's name. When I saw it in the census, I shouted out 'Bingo!' in the library.
Michael was very handsome, smooth and charming but hugely vain too. His love for Marcella quickly turned into abuse, and then—as now—there are certain types of men who have this pattern of behaviour. I didn't go to university but in my 20s I signed up for a course in the psychology of criminology at night school, and I still find it fascinating to delve into the reasons why people behave in particular ways.
I can't comment on marriage with any authority because I don't know what it's like. Even when I was five, I asked my mother what on earth I would talk to my husband about if we were alone together. And I remember telling actress Eleanor Bron I was afraid a husband would find me boring. "Ah," she replied. "Don't you think you'd be afraid you would find HIM boring?"
If my son had gone missing, I can't imagine how ghastly it would be. And not able to do anything about it! It must have been hell for Marcella, especially as so many obstacles were put in her way by officialdom as she tried to recover her children—it makes you want to scream. I have a grandson now too. He's three, and when I compare him to the children in the story, it's shocking to realize just how little they were when abducted—the youngest could barely walk. I'm such a baby, I find myself blubbing over the very idea.
I bought my apartment ten years ago when visiting Fidelis nearby. I went out for a baguette and came back with a flat. Usually, I take ages to decide anything, but it's the best impulse buy I've ever made. Walking around Nice, where many of the streets and road names are the same as in 1911, it was wonderful to feel the presence of my characters who had lived there too. That tangible link with the past is an electric thrill. I felt the same thing at Winston Churchill's home at Chartwell while filming The Gathering Storm. I put hand my hand on the banister thinking, "He walked down this stair, holding this banister".
It's difficult to pick a favorite role, but I did enjoy The Best Exotic Marigold Hotel, and the character I'm playing now in Better Things. And the appalling Mrs Quickly in Nanny McPhee—I loved my Bo-Peep wedding outfit. And as I'm now rather hooked on historical writing, I'm busy looking for another corner of history to explore. I'm very proud of Orphans of the Storm. It's a labor of love, and Fidelis' contribution has been huge. It's really thrilling.
---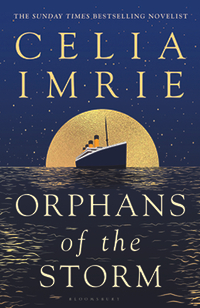 (opens in new tab)
Orphans of the Storm by Celia Imrie
Celia's latest novel, researched by Fidelis Morgan, is based on one of the heartbreaking true stories behind the Titanic sinking, exploring themes of family drama and cruel betrayal, but most importantly the power of a mother's love for her children. The book is based on the true story of Marcella Caretto, a desperate young woman searching for answers when she's separated from her children. A powerful and eye-opening read, retelling one of history's most devastating events from a captivating new perspective.
CELIA IMRIE'S TOP THREE BOOKS
---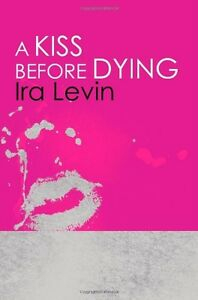 (opens in new tab)
A Kiss Before Dying by by Ira Levin
This is one of the few books I've read more than once. It's all about a charming but terrifying man who will stop at nothing to get what he wants—even if that means turning to crime and murder. I also adored Rosemary's Baby and The Stepford Wives.
Read it because: In this story about a psychopathic killer, Ira Levin manages to create a filmic tension with marvelous twists. The book is now a modern crime classic, having won the 1954 Edgar Award for Best First novel.
A line we love: "His parents argued a great deal, usually over the time and money his mother devoted to dressing him."
---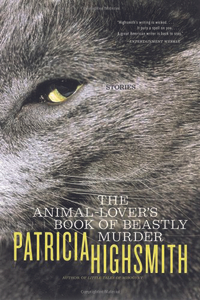 (opens in new tab)
The Animal Lover's Book of Beastly Murder by Patricia Highsmith
Each chapter is based on a different animal, all with great characteristics. The humans are on the margins of the stories, which feature an elephant, a camel, dog, cat—and rat.
Read it because: The animals often get revenge on humans and you find yourself cheering them on. It's certainly a fascinating exploration of the role-reversal of animals and humans, employing a satirical approach to the roles of what we often consider to be docile animals in our lives—and what might happen if they decided not to be quite so amiable...
A line we love: "Does a rat deserve your empathy?"
---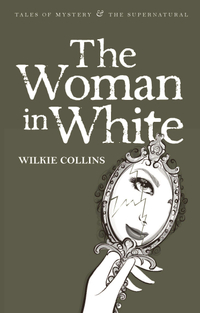 (opens in new tab)
The Woman in White by Wilkie Collins
There are so many different characters, all telling the story from their own point of view—and with each one, you think, 'This is my favorite'. As an actor you start casting the parts in your mind. The more wonderful the characters are, the more you want to play them.
Read it because: Penned all the way back in 1859, The Woman In White has become a cult classic with fans of the mystery and gothic genre. It's more accurately described as a "sensation" novel, given its romantic and criminal tendencies. And while it may be considered by some to be a 'spooky' tale, it's not scary—but rather clever, dark, and cunning.
A line we love: "Any woman who is sure of her own wits, is a match, at any time, for a man who is not sure of his own temper."
---
Jane Kemp is the Features Director for Woman & Home, Woman's Weekly, Woman and Woman's Own. She's worked in journalism for many years, mostly in Women's consumer magazines, and enjoyed a long stint at Practical Parenting while her own four children were little. These days, her interests are more focussed on gardens and books, and she has taken great pleasure in seeing the expansion of books coverage in all the titles, as well as big-name authors writing exclusive fiction for Woman & Home and Woman's Weekly.