Amazon is selling what could well be the hardest 1000-piece puzzle ever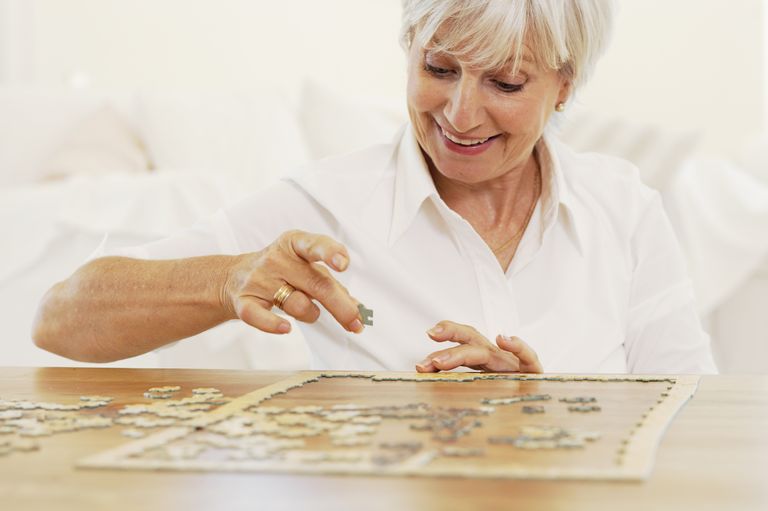 (Image credit: Getty Images)
Many of us are struggling to keep ourselves entertained during lockdown, and jigsaw puzzles are proving popular right now.
And if you really want a challenge, Amazon is selling a particularly tricky jigsaw puzzle that's bound to keep you occupied for a few hours.
Not only is it made up of 1000 pieces, each one is the same colour making the puzzle even more complicated. Are you up for the challenge?
You can choose from two different colours for this puzzle – an all-black one or an all-white one. Instead of putting together a picture, you're matching up all the parts instead.
These puzzles are made by a company called Beverly and are currently on sale for £31.80 with free delivery.
According to Amazon, the puzzles contain 1000 micro pieces and the finished puzzle size will be 38 x 26cm.
SHOP NOW: Beverly Micro Pure White Hell Jigsaw Puzzle, £31.80, Amazon
The puzzle seems to be dividing opinion, as the smaller pieces and lack of a clear image are proving tricky for some customers.
One joked, 'If you hate someone, or simply enjoy making them suffer, give them this puzzle. My parents have almost gone insane trying to complete this.'
But others seem to be loving the challenge. One shopper wrote, 'With a dad who loves puzzles but finds most not challenging enough this was the latest test for him and took a good while to complete.'
If puzzles aren't your thing, there's plenty of other things to keep you occupied indoors.
Our guide to organising your weekend during lockdown is full of suggestions to keep you busy. From quizzes to theatre to a bit of spring cleaning, there's lots to do!
And if you fancy learning a new language, check out the best resources for learning a new language online.
So even though lockdown is difficult, hopefully some of these will help to occupy your mind.
Will you be giving this puzzle a go?