Aldi's Jo Malone dupe candles are back and £300 cheaper than the designer brand
Aldi's Jo Malone dupe candles are coming back into store—here's how you can get your hands on them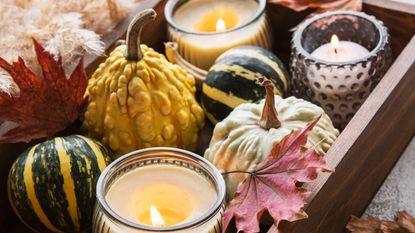 (Image credit: Getty Images)
Aldi's famous candles which look and smell just like Jo Malone's are coming back into stores after selling out in previous years.
So if you've already scanned the Jo Malone Black Friday deals and feel like the best scented candles are still out of your price range you might want to listen up for a gorgeously scented house, on a budget.
Aldi has created dupes of the best Jo Malone candles which smell amazing and are a fraction of the price from the designer brand. The Hotel Collection Hurricane Candles were once stocked by the supermarket but are finally being bought back just in time for Christmas.
The impressive candles are 2.5kg and have a burn time of 270 hours, which means you can enjoy the scent all season long. The dupe of Jo Malone's Pomegranate Noir is a shocking £305 cheaper than the designer product which is typically priced at £330. These candles are not available online but can be purchased in-store.
The collection comes in four amazing scents—Lime, Basil & Mandarin, Pomegranate, Sweet Almond and Macaroon. These scents are all familiar dupes, but this year shoppers can also get their hands on the seasonal winter scent, Velvety Rose.
---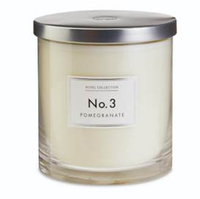 (opens in new tab)
Pomegranate Candle, £3.49 | Aldi (opens in new tab)
While you wait for the Hurricane candles to drop, Aldi's smaller dupes are still available to buy online.
If you are looking for some scents that are a little more festive and a little bit smaller, Aldi has another collection that will make the perfect Christmas gift.
For less than £10, you can buy three festive scented candles—each has a burn time of 40 hours. Scents available are Bitter Orange, Pine & Eucalyptus, and Sweet Almond.
---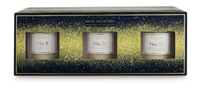 (opens in new tab)
Hotel Collection Candle Gift Set, £8.99 | Aldi (opens in new tab)
For just £8.99 you will receive three 250g candles in the scents, Bitter Orange, Pine & Eucalyptus, and Sweet Almond. Available online and in stores now.
Aldi's Hotel Collection Hurricane Candles and the Hotel Collection Candle Gift Set are both available in-store now but the Hurricane Candles won't be available online until December 2, 2021—mark your calendars now!