A special M&S 'Dine in meal for two' is launching just in time for New Years Eve and we're excited
This is not just any New Year's Eve feast...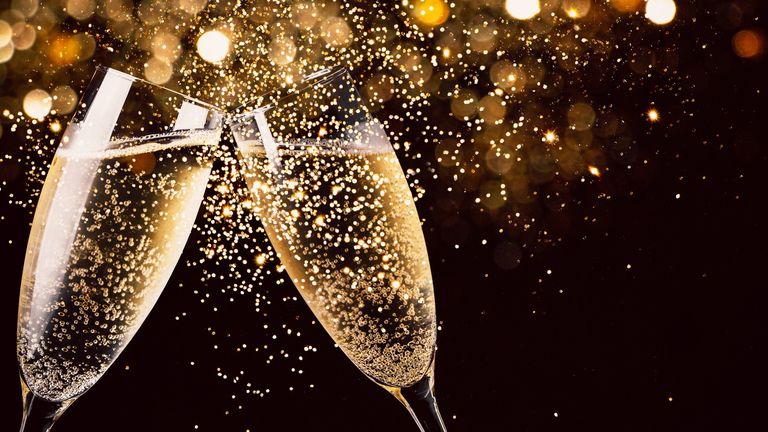 (Image credit: Getty Images)
By Lydia Swinscoe published
If you've sorted your Christmas drinks and even created your very own sweet gingerbread house, bravo to you! The run up to Christmas can be super stressful, so we're delighted to find M&S are launching a brand new Dine in for two meal, just in time for New Year's Eve.
Back at the bargain price of £15, shoppers can ring in the New Year with a table of treats that includes an amazing range of main meals, sides, starters or desserts as well as a bottle of prosecco or wine or a box of chocolates for anyone avoiding booze.
The new Dine in for two selection will be available from 28th December until 1st January 2021 but we're predicting a sell out, so get in there fast.
What can I get as part of my Dine In Meal?
The delicious, no-fuss menu includes six main course options ranging from sirloin steak to a vegan butternut roast, while the starters sound incredible with delights like duck croquettes and melting camembert on the menu, here's the full list to get you excited…
Starters
Our Best Ever prawn cocktail
Gastropub oak-fired melting camambert
Gastropub shredded duck croquettes
Plant Kitchen mushroom parfait
Mains
Our Best Ever chicken kiev
Our Best Ever steak pie
Our Best Ever lasagne
Our Best Ever macaroni cheese
Sirloin steaks
Vegan butternut, almond and pecan nut roast
Sides
Triple cooked chips
Potato gratin dauphinois
Extra fine asparagus
Peas and carrots
Red onion & fontal cheese pantofola
Creamed spinach
Gastropub truffled mashed potato
Desserts
Gastropub chocolate melt-in-the-middle puddings
Gastropub sticky toffee pudding
Gastropub tarte au citron slices
Gastropub billionaire's desserts
Chocolate and cherry dessert pots
Wine, chocolate and soft drinks
Conte Priuli prosecco
Conte Priuli prosecco rose
Facon Grabado Argentinian malbec
Driftwood Cove New Zealand sauvignon blanc
Coteaux Varois rose
Milk, dark and white chocolate selection
Bon appetite and a very Happy New Year to you!
Lydia is Lifestyle News Editor at woman&home
She specializes in travel, food & drink, fashion, beauty and wellness.

Her travel writing has been published in BBC Good Food, Oh magazine, Harper's Bazaar, Town&Country, Elle and MailOnline.
Before joining woman&home Lydia headed up the fashion & beauty print team at Now, and worked as Fashion & Beauty Editor at Top of the Pops magazine where she interviewed and styled some of the world's biggest pop acts, from Taylor Swift and Little Mix to Demi Lovato and One Direction.