This is the best selling candle at Space NK (and it makes the perfect Christmas gift)
There's no denying that this iconic fragrance would make anybody happy on Christmas morning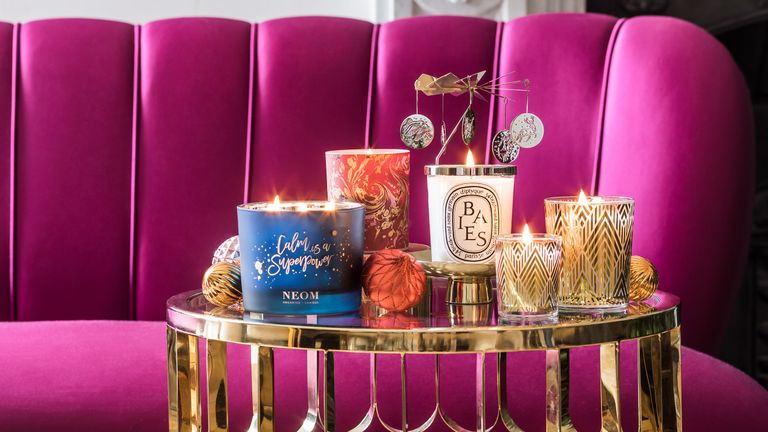 (Image credit: Space NK)
When it comes to the perfect gift, you really can't go wrong with one of the best scented candles. Guaranteed to add instant cosiness to any room, nothing beats lighting up your favourite fragrance during a wintry night spent at home.
If you're still searching for the perfect Christmas present, allow us to point you in the direction of Space NK's best seller. A true fragrance icon, you'll find this well-known candle burning in luxury hotels and spas all over the world. It really is that good.
The candle in question? It is of course none other than Diptyque's iconic Baies Scented Candle.
Diptyque Baies Scented Candle, £47
Instantly recognisable, this candle fills the room with the delicious scent of juicy blackcurrants and rose within minutes of lighting.View Deal
MORE: These were Space NK's best selling beauty products in 2020
Funnily enough, Diptyque also holds the accolade for Space NK's second and third most popular candles with Tubereuse (£47) and Roses (£47).
Take those out of the equation, however, and the next two best selling candles are equally as iconic – Byredo's Bibliothèque and Jo Loves Pomelo.
Byredo Bibliothèque Candle, £59
Woody and fruity, this Byredo best seller is inspired by ancient libraries with notes of peach, plum and leather.View Deal
Jo Loves Pomelo A Scented Candle, £55
The signature scent of Jo Malone herself, Pomelo blends pink pomelo, rose, suede, vetiver and patchouli for a warm and comforting ambiance.View Deal
MORE: The best Christmas gifts for her - ideas that will surprise and delight the special woman in your life
There's no denying that any of these would be a wonderful surprise to unwrap on Christmas morning.
You're welcome!