The best food processors with a dough blade for baking fans
Let your kit do the kneading for you with our pick of the best food processors with a dough blade...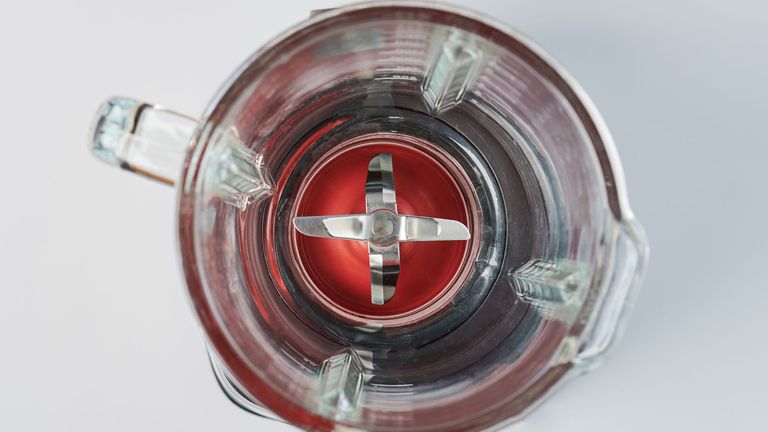 (Image credit: Getty Images)
The best food processors with a dough blade will help make any keen baker's life much easier - erasing the need for laborious kneading to guarantee elastic, thoroughly mixed dough every time, with minimal effort and in a matter of minutes.
There's no bake that a food processor with a dough blade can't help you make. Want a healthy white bloomer without any added naughties? No problem. Love a herby focaccia, or fancy a sweeter banana bread? Easy peasy. Or maybe you want to make your own pizza base, cinnamon rolls or flatbread? Whatever your preference, making your own dough from scratch is incredibly satisfying, and even more simple with a food processor that has a dough blade.
Kneading dough by hand isn't easy – it can take as long as 20 minutes if you're doing it by hand. There's no getting around this either; in order to create a good dough you'll need to build up the gluten, which is developed as you stretch and knead it.
Luckily, there are pieces of kit specifically designed to help us with this labour-intensive task, so if you don't fancy flexing your arm muscles, then look to a food processor with a specialist dough blade to assist you. Dough blades specifically work to knead dough mixture perfectly, whether you're making bread or cakes. Unlike other food processor attachments, the blade will make sure the ingredients are properly mixed together, ensuring an even spread, and guaranteeing the right consistency of dough every time.
And we've found a few that we'd recommend...
The best food processors with a dough blade
1. Sage SFP820BAL The Kitchen Wizz Peel and Dice
Best for those who are baking in bulk
Specifications
Dimensions: W26 x D46 x H46cm
Weight: 14.27kg
Power: 2,000W
Capacity: 3.7kg (dry), 2.5l (wet)
Reasons to buy
+Steel blades (rather than plastic)+One-touch controls+Pulsing option
Reasons to avoid
-Expensive-Heavy
Safe and solid, this model has a lovely large bowl and extra-wide chute, making it easy for bakers that like to bake in bulk. Prefer to cook small? Then you'll like the smaller 1-litre bowl which allows you to prepare smaller amounts when needed. Along with its Quad Processing blade, you'll also get a dough blade, a whisk and a mini blade, so you'll be all set, whatever ingredients you're looking to process. A stylish and sturdy design that's built to last.
2. Magimix 5200XL Food Processor
Best for those who want a stylish design
Specifications
Dimensions: W21 x D26 x H44.5cm
Weight: 11kg
Power: 1,100W
Capacity: 1.7kg (dry), 1.8l (wet)
Dishwasher-safe parts: Yes
Reasons to buy
+Quiet+30-year guarantee (for the motor)+BlenderMix attachment
Reasons to avoid
-Lots of attachments to store-Pricey
If food processors were a department store, this model would be Harrods. It's a stylish, quality design with a price that reflects that. But you do get a lot for your money. With a main bowl, midi bowl and mini bowl, along with what feels like a zillion attachments, the world is your oyster when it comes to how you want to chop, slice, knead and dice with this machine. A blender attachment means it works just as well for soups, milkshakes and smoothies as it does for dough, and its ultra-quiet motor means it's as quiet as a mouse, whether you're pulsing or blitzing ingredients.
3. KitchenAid 5KFP0919 2.1L Food Processor
Best for getting all of your food prep done
Specifications
Dimensions: W19.5x D19.5 x H42cm
Weight: 4.4kg
Power: 250W
Capacity: 0.7kg (dry) 2.1l (wet)
Dishwasher-safe parts: No
Attachments/ extras: Yes
Reasons to buy
+Low, high and pulse options+Great value+Comes in a choice of colours
Reasons to avoid
-More powerful models available-Small capacity
A great all-rounder, this processor boasts retro looks and, thanks to its selection of blades and discs, there's no task it can't tackle. It's a relatively easy machine to use, whether you're looking to chop, slice, shred or knead, and if you want a model that's as simple to set up as it is to operate, then this is the one for you. We also love that all the parts fit neatly into the bowl, making it a breeze to store when not in use. The only downsides are its small capacity and lower-power motor. These don't however, detract too much from the overall benefits of this machine.
4. Cuisinart Expert Prep Pro FP1300SU
Best for making cakes
Specifications
Dimensions: W20 x D25 x H41.5cm
Weight: 10.4kg
Power: 550W
Capacity: 3l
Dishwasher-safe parts: Yes
Attachments/ extras: No
Reasons to buy
+Large bowl capacity+Storage cases for blades and discs+High, low and pulse settings
Reasons to avoid
-Smaller motor than other models-Storage needed for extra blades and discs
Cuisinart's top-of-the-range food processor isn't only for the experts – it's for anyone that wants to benefit from a model that's as good on performance as it is on versatility. As with other models, it's great for slicing, dicing, grating and chopping, but it's the three-litre bowl that really sells it to bread makers and cake bakers. It also features a smaller bowl (sealed, so nothing escapes) and comes with a spiralizing kit for spaghetti and ribbons.
5. Kenwood FDM781BA Multipro Classic Food Processor
Best for multi-tasking - food processing and smoothie making
Specifications
Dimensions: W21.3 x D21.9 x H38.7cm
Weight: 5.4kg
Power: 1000W
Capacity: 3l
Dishwasher-safe parts: Yes
Attachments/ extras: Yes
Reasons to buy
+Blender included+Stainless-steel blades+Good price
Reasons to avoid
-Design might not be to everyone's taste-No ice crusher (important smoothie function!)
Space limited in your kitchen? Torn between having a food processor to make bread and also wanting an appliance to make soups and smoothies? With this package you get the best of both – a 3-litre food processor with durable dough tool, and a separate Thermoresist glass blender. It's a chunky design that's nice and sturdy, with a wide chute and stainless-steel blades. The price isn't bad either – a good all-rounder!
6. Ninja Food Processor with Auto-iQ [BN650UK]
Best for those who want a food processor that's easy to use
Specifications
Dimensions: W25 x D19.7 x H40cm
Weight: 3.47kg
Power: 850W
Capacity: 2.1l
Dishwasher-safe parts: Yes
Reasons to buy
+Easy to use+Stainless-steel blades
Reasons to avoid
-Not as powerful as other models-Not large enough for bigger bakes
Do away with the dials and invest in a processor that has intelligent buttons for easy use, with automated programmes to keep things speedy. The dough tool is one of many stainless-steel attachments included with the Ninja, and as well as mixing dough for cakes, and crumbles, pizza and bread, this machine can also chop, grate and slice with precision. It's a good price for a model that is sturdy, reliable and able to do the hard work for you.
Common questions about dough blades
How does a food processor help you to make dough?
Whether you've got a mini food processor or a regular size one, a food processor can help you to make a myriad of dishes. And if you're someone who makes a lot of baked goods, a food processor can help immensely. When making bread, cakes, pizza, or any other dough-based recipe, it's important to get the consistency of the dough right. As we mentioned earlier it's the gluten that makes up the texture of the bread, and you'll find that if you over- or under-knead the mixture then you're likely to wind up with a dense loaf.
And you can save yourself some time, and control the process a little more simply, with a food processor that has a dough blade. It's the fastest and easiest way to knead and, as long as you have one that's powerful enough (we'd advise 700 watts or higher), you can do the job in seconds. The reason you'll need your processor to be powerful is to prevent the motor from straining or the blade from getting stuck, which can be a problem with some of the smaller models on the market.
Why is a dough blade important?
Now don't get us wrong, most food processors have standard metal blades that are more than adequate when it comes to kneading. There are, however, some that come with a separate dough blade that is specifically designed to gently pull and tear the dough – and these are the models that we're looking at above. These short, curved arms make easy work of a job that many of us find somewhat tedious to do by hand.
What else do I need to look for?
If you're a keen baker who wants to bake food processor recipes in batches, you'll want to take into account how large the bowl and chute are, so that they're big enough for the quantity you're likely to bake.
Secondly, having a food processor with both a powerful motor and task-specific blades is great, but remember that speed can generate heat, which in turn can kill yeast and stop your dough from rising. Therefore, finding a processor with a 'pulse' button is key to your success, as it will knead the dough in short, sharp bursts.