The Fitbit Charge 4 fitness tracker review
The Fitbit Charge 4 is ideal for those who want to feel more motivated by day and sleep better at night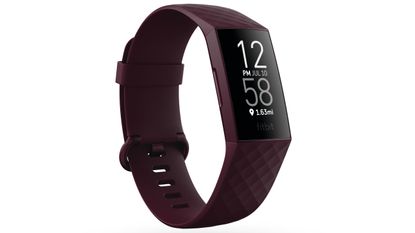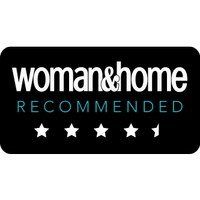 (Image credit: Fitbit)
The Fitbit Charge 4 is a must-buy for anyone who is dedicated to becoming a healthier version of themselves, but doesn't want to spend hours setting up a fitness tracker.
Reasons to buy
+

Easy to set up

+

Supports mental health

+

Connects to a like-minded community

+

Water-resistant

+

Good for all fitness levels
Reasons to avoid
-

Pay extra to connect to Spotify

-

Small screen
Why you can trust Woman & Home Our expert reviewers spend hours testing and comparing products and services so you can choose the best for you. Find out more about how we test.
Looking for a fitness tracker to help boost your health and wellbeing? The Fitbit Charge 4 – which tracks your fitness and sleep, while allowing you to virtually interact with other like-minded individuals – could be for you. How to be sure? We've put it through its paces from the moment it was unboxed, so you can see if you think it's worth the investment.
I tested a wide selection of the best fitness trackers and considered how user-friendly they were, and whether the results they give are useful to boost your health and wellbeing. All fitness trackers tested were worn for at least three different workouts for varying lengths of time, and overnight. Each fitness tracker was also reconnected and charged several times afterwards to check reliability.
Keep scrolling for the full review to see if this fitness tracker is the one for you.
Fitbit Charge 4 specifications
Heart rate sensor: Yes
Watch face dimensions: 35.8mm x 22.7mm x 12.5mm
Charge time: 2 hours
Battery lasts: Up to 7 days (5 hrs with continuous GPS)
GPS: Yes, built-in
Waterproof: Yes, up to 50m
Storage: No
Extra strap: Yes
Warranty: 1 year
Compatible with: Apple iOS 12.2 or higher, Android OS 7.0 or higher
Who does the Fitbit Charge 4 suit?
The Fitbit Charge 4 is best suited to anyone who wants to focus on improving both their mental and physical health, especially beginners.
What is the Fitbit Charge 4 like to use?
Compared with many fitness trackers I've tried, the Fitbit Charge 4 is incredibly simple to set up and start using. There is no tricky or lengthy manual to follow in the box, just instructions on how to access the free Fitbit app.
After you've downloaded the app and set up an account (you can share as much personal information as you want, such as date or birth, height, weight, water intake or how regularly you exercise, etc), you can even start syncing up with contacts on your phone or via social media, and the rest of the Fitbit online community.
After just a few hours' charging the Fitbit Charge 4, you can connect it to your smartphone via Bluetooth. There are just a few easy steps to learn when it comes to using the Fitbit Charge 4 itself, which includes which direction to swipe to find which feature. But if you ever get "lost" when using the Fitbit Charge 4, you simply press on the side of the screen to get back to the start.
From then on, how much you input and use the settings depends on what you want to use your Fitbit Charge 4 for. Simply interested in tracking steps? Then you can start using it straightaway. The Fitbit Charge 4 will automatically count the floors climbed and steps walked, but if you want to go further than this, then you can set yourself reminders to move and different goals based on what you want to do.
If you swipe downwards, you can check news SMS messages and calls on the go. You can even set up your bank details so that you can use the tap and pay, without taking your wallet out with you.
You can also use your Fitbit Charge 4 to control music, if your phone is nearby, although you do need to subscribe to a Spotify premium account.
The Fitbit Charge 4 is really easy to use from then on. Once you have mastered how to swipe the screen to find different functions, you can go to the app to compare all your stats from previous days. All the stats on the Fitbit app are easy to navigate and read, and you can share them with others.
The Fitbit Charge 4 design
Having been around for more than a decade, the rectangular design of the Fitbit Charge 4 makes it instantly recognisable as a Fitbit fitness tracker. Available in black, rosewood (a deep purple), storm blue/black, plus a special edition granite reflective strap, the Fitbit Charge 4 looks like a thick bracelet.
The diamond design on the strap makes the Fitbit Charge 4 appealing and it feels good against your skin, although it did feel quite raised on my wrist and slightly chunky. While this was fine to be worn during the day and while working out, I would probably want to take off the Fitbit Charge 4 if I were going anywhere in the evening and needed to dress up – it's simply not smart enough.
There are also more than 20 different clock faces to choose from to help personalise your device. I chose Totem, but there is a good mix of analogue and digital.
The screen is grayscale and clear (you can make it appear brighter if you need to), although the text is quite small.
How the Fitbit Charge 4 can help your fitness
Many people will have chosen a Fitbit in the past when wanting to improve their fitness and the Fitbit Charge 4 is no exception. It's great for all fitness levels and all types of sport. Plus, it's water-resistant up to 50m, so you can wear it swimming – as long as you remove and dry it thoroughly afterwards.
For beginners, not only does it track your steps, distance travelled, how many calories you've burned and whether you have been active and stationary, you can also set up targets during the day to make sure you are moving more.
These goal-based exercise plans then develop with your fitness level. If you're running, cycling, swimming, using the treadmill, walking or doing an outdoor workout, you can plot the distance, time, calories burned or heart rate goal before you set off. The Fitbit Charge 4 will vibrate on your wrist when this is complete. You don't have to spend your whole exercise time fiddling with your watch – it does it all for you.
If you want to connect to GPS, you can track your pace, progress and route. It also lets you know your heart rate, ideal if you want to intensify your workout based around this.
How the Fitbit Charge 4 can help your health and wellbeing
Compared with many other fitness trackers on the market, the Fitbit Charge 4 wins points for having a strong focus on mental wellbeing.
By swiping right twice on the screen of the Fitbit Charge 4, you can select the "relax" mode. This is a two-minute guided breathing exercise, aimed to relax and restore your mind when life gets frantic. It's simple to use, makes no noise and you could easily follow the breathing meditation on the train or when out and about and feeling under pressure to help calm panic – everyone would just think you were looking at your watch.
In the community section on the Fitbit app, there is a feel-good group, where other members share their experiences and ways to cope when life gets stressful. You can be as involved as you want to be in these community groups, but I found they definitely help you to feel connected with like-minded people. The Fitbit app even has a section on Covid-19 with different resources, which, again, helps to make you feel connected during the most stressful situations.
Sleep tracking is also a big part of the Fitbit Charge 4. If you choose to wear your tracker overnight, you will wake to an in-depth Sleep Score. You can see how long you spend in each stage of sleep (including REM, light and deep). This can really help make you aware of how the changes you make during the day can help benefit how much rest you are getting at night.
A vibration-only alarm can wake you up in the morning, which only you can feel on your wrist, so you won't disturb other people.
Is the Fitbit Charge 4 designed for women?
The design and colours of the Fitbit Charge 4 will appeal to both men and women, and while it is quite raised and chunky on your wrist, there are two straps included in the box, with the smallest one designed to fit 140mm-180mm circumference. So, even if you have very small wrists, the Fitbit Charge 4 should fit you. In fact, I found I had to loosen mine when I did a workout anyway.
The features on the Fitbit Charge 4 are focused towards women. One of these is the fact that it has the ability to help track your menstrual cycle. This handy extra detail means you can keep on top of symptoms before they happen. You can also see if weight loss, fitness or sleep is having an impact on your cycle.
Plus, many women will enjoy the community element of the Fitbit Charge 4. You can interact with people you know and those you don't, and discuss and share everything about your life, from your weight-loss goals to personal challenges when it comes to sleep.
Battery use and charging the Fitbit Charge 4
To charge the Fitbit Charge 4, you simply connect the watch to a crab-like USB charger, which clasps on to the back. It takes two hours to fully charge the device and the battery will last for seven days, unless you are using the GPS function – then the Fitbit Charge 4 will only last around five hours.
While I did spend several hours fiddling with the settings during trialling the Fitbit Charge 4, I found my battery depleted quite quickly.
Fitbit Charge 4 reviews: How does it rate online?
The majority of online reviews for the Fitbit Charge 4 are positive, especially for beginners who have never tracked their fitness levels before and wanted a fitness tracker to help them stay motivated. Reviewers say they found the watch comfortable to wear, with many women saying the sleek design was a good size for their wrists.
Most of the negative feedback was from people who had issues with the battery dying too soon and connectivity issues with their smartphones.
Is the Fitbit Charge 4 worth buying?
Yes, the bottom line is the Fitbit Charge 4 is definitely worth buying, especially if you are a beginner who hates setting up tricky fitness trackers. The Fitbit Charge 4 will help keep you motivated and aware of the lifestyle choices you are making, and it's something that you will use for many years before upgrading.
If you do want more from your Fitbit Charge 4, then it may be worth subscribing to Fitbit Premium (you can trial it free for 90 days). This way, you'll have access to more challenges, workouts and guided meditations.
Sign up to our free daily email for the latest royal and entertainment news, interesting opinion, expert advice on styling and beauty trends, and no-nonsense guides to the health and wellness questions you want answered.
Faye M Smith is an award-winning journalist with over 15 years experience in the magazine industry. Her continued work in the area of natural health won her the coveted title of the Health Food Manufacturers' Association (HFMA) Journalist of the Year Award 2021. Currently Health Editor across several brands including woman&home, Woman and Woman's Own, Faye specialises in writing about mental health, the menopause, and sex and relationships.