Could This Relaxation Technique Help You Beat Stress?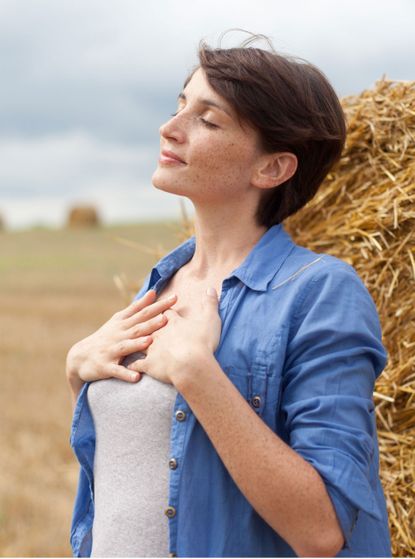 Tired of feeling anxious or stressed? Discover the new method that could be your road to relaxation...
What is Sophrology?
Inspired by yoga, Buddhist meditation and Japanese Zen, Sophrology is a simple solution to manage stress and increase wellbeing both at work and home. Professor Alfonso Caycedo, Spanish neuropsychiatrist, created the method in 1960 while practicing medicine at Madrid Provincial Hospital, originally setting out to find a way of healing depressed and traumatised clients. with the least possible use of drugs and psychiatric treatments. His idea was to help the Western mind use Eastern methods in a simple way, leaving aside philosophy and religion - he eventually expanded the technique, first in Spain, then France, Switzerland and Belgium. It's now being established in the UK.
Who is it designed for?
Sophrology started in the medical world (pre and post-natal, sleep disorders, pain management), before becoming famous in the sports world after the Grenoble Olympic Games of 1968 where several Swiss skiers won medals after an intensive Sophrology mental preparation. It is still used in both, as well as in education and corporate work for stress management, creativity, public speaking, exam preparation, repetitive strain injury prevention and self-confidence. How does it work?
You can practise Sophrology either in individual or group sessions; it is based on body awareness and a clear alert mind. The techniques are very simple; "tools" used are breathing techniques, simple movements called "dynamic relaxation", mental imagery and focus exercises. They can be practised in only a couple of minutes daily, do not require any equipment, and you can do them almost anywhere, whether at home, travelling or sitting at your desk. The best part? There's no need to spend long amounts of time or to learn complicated postures. How is it different to mindfulness?
Not only does Sophrology use a set of body movements and postures specific to the method itself, it brings in both the past and future, not just the present. Aside from helping us to learn to live in the present, the idea is to 'travel' into the past and explore positive past memories, as well as to look ahead and prepare for a positive future. How can I learn?
Sophrology has been around in Spain, France, Switzerland and Belgium for 55 years, with an increasing number of health insurance companies in France and Switzerland now including cover of Sophrology sessions. In France in particular, there are about 100 schools of Sophrology and a magazine dedicated to it.
In the UK, it's a more recent phenomenon, with only one Sophrology Academy, but around 30 individual practitioners. Florence Parot founded The Sophrology Academy in Canterbury in 2010, which is the first school of its kind in England, offering professional training courses and also a Stress and Sleep Clinic to the public and corporate world. We'll certainly be giving it a try. To find out more, see sophroacademy.co.uk.