Why THIS hobby will boost your brain health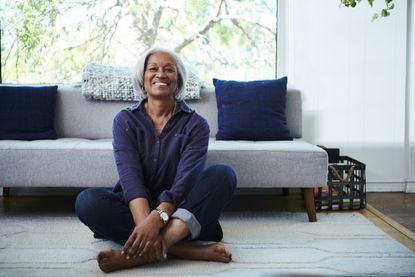 Taking up a hobby is something we can enjoy at every stage of our lives.
From playing in a band to experimenting in the kitchen, as well as helping to pass the time, hobbies can also help us to forge a social circle and keep our minds stimulated.
And it's the last point that's the subject of the Global Council on Brain Health's (GCBH) report entitled Engage Your Brain: GCBH Recommendations on Cognitively Stimulating Activities.
Offering practical tips on the types of cognitive stimulating activities and hobbies that can help to boost brain health, it revealed that those combining mental engagement with physical exercise (opens in new tab) have been shown to improve cognition in adults.
It used dancing and tennis as real-world examples of this type of activity, but there's a long list of other hobbies that would also tick the above criteria.
The report also offered up a whole host of other suggestions on how to make hobbies work for your brain (opens in new tab) health, including those below:
Use transitions to seek our new hobbies
Whether you're changing career, retiring or moving home, a new life transition presents the perfect opportunity for 'new forms of cognitive stimulation', and seeking out hobbies that you may not have considered before such as 'glass blowing'.
Challenge yourself, but set achievable goals
If you're taking evening classes in Italian for example, don't expect to have mastered a whole variety of phrases just in time for your holiday to Tuscany. Getting 'feedback from an instructor, coach or mentor' should help to keep you on track, and giving yourself rewards every time you hit a milestone will also keep you motivated and ensure your brain remains focused on the task at hand.
MORE:Hobbies for women: a list to inspire your next interest (opens in new tab)
Consider getting a friend on board
Starting a new activity alongside someone else has a motivating effect for many people, and encouraging a friend or family member to take up your desired hobby will help to meet this end. It could also mean you're more likely to attend sessions, as someone will be there to hold you accountable.
Don't stop at one hobby
Consider adding one or two more hobbies to your existing hobby to keep your brain engaged further. The report outlines that 'mentally stimulating activities that incorporate social engagement and a purpose in life combine many different elements that have been shown to be beneficial for brain health'. It uses volunteering or acting as a mentor in the community as examples.
What benefits have you gained from your hobbies?
Miriam worked for woman&home for over five years and previously worked on the women's lifestyle magazines Woman and Woman's Own.