Five potential holiday health disasters - and how to avoid them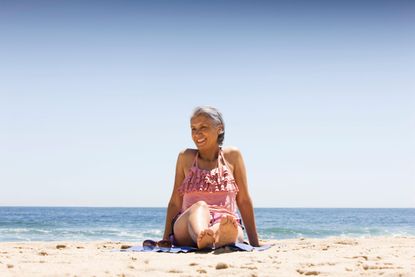 Upset stomachs, insect bites and sky-high medical bills are not on anyone's holiday checklist.
But unfortunately, holidaymakers often have such health disasters. Here are five of the most common accidents that can happen on holiday, and how you can prevent them.
1. Dicky tummy
Take daily probiotics for a few weeks before you go away to boost good bacteria. This protects the gut against infection, food poisoning and traveller's diarrhoea.Try Bimuno (opens in new tab), £10.99 for 30 sachets.
Be sure to also pack rehydration sachets to quickly replace lost electrolytes in the event of traveller's diarrhoea.
2. Insect bites
Around 2,000 Brits require treatment for malaria when they go abroad. Last-minute travel, ignorance about malarial hotspots and failing to take anti-malarial pills or use insect repellent are the most common causes.
"UK travellers top the European league for malaria because they don't protect themselves," explains bite prevention expert Howard Carter.
It only takes one bite from an infected mosquito to contract malaria. Visit fitfortravel.nhs (opens in new tab) and seek medical advice at least eight weeks before you're due to travel, as you need to get some jabs well in advance.
Insect repellent is also essential, says Howard. "Spray an insect repellent such as Incognito (opens in new tab), £9.99, on and around your door, as mosquitoes often 'lie in wait' outside doors and windows."
3. Outdated insurance
A quarter of British travellers surveyed said they went on holiday without insurance, according to a survey of more than 2,000 Brits by The Association of British Travel Agents (ABTA).
Yet 3,000 travellers a week need emergency medical care while travelling abroad. The cost of some overseas medical treatments is higher than the price of the average UK house.
"Never travel anywhere without insurance and a basic first aid kit that includes dressings, antiseptic, painkillers, a thermometer and cream for bites and stings," advises Shirley Bannatyne, specialist nurse in travel health at Medigold Health.
4. Dangerous sea conditions
Familiarise yourself with beach flags. Red and yellow flags mark areas that are patrolled by lifeguards, so are the safest places for swimming and inflatables.
A red flag indicates danger - you should never enter the water when this flag is flying. When you see black and white chequered flags, it means an area of water has been reserved for use by, say, surfboards. And an orange windsock indicates offshore wind conditions, so don't use inflatables.
If you go on a boat, make sure you wear a buoyancy aid that fits. "Too small and it won't provide enough buoyancy; too big and it will float up around your ears in the water and make it harder for you to breathe," says David Walker, leisure safety manager at the Royal Society for the Prevention of Accidents.
5. Sun burn
Eight out of 10 people fail to adequately apply sunscreen before going out in the sun, according to a recent survey by the British Association of Dermatologists.
"It should be applied half an hour before going outdoors, giving it time to be absorbed and start working," says Clare O'Connor, UK sun care advisor at Boots.
But pack Soleve Sunburn Relief (opens in new tab), £9.99, just in case, suggests Dr Paul Stillman, GP. "It's the only 'after sun' product that combines the power of ibuprofen with a soothing moisturiser."