The 12 lifestyle changes that could delay or prevent 40 per cent of dementia cases
These 12 changes could reduce your risk of dementia by 40 per cent.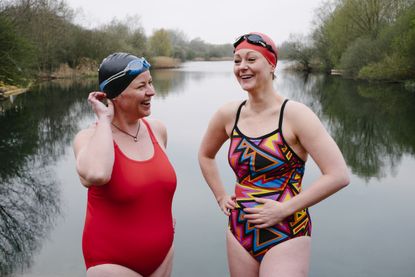 (Image credit: Getty Images)
A new study has revealed that four in ten dementia cases could be delayed or prevented by adopting a healthier lifestyle.
A new study has identified 12 lifestyle factors that contribute to the risk of dementia (opens in new tab), and reveals that 40 per cent of cases worldwide could be delayed or prevented by modifying one's lifestyle.
While some risk factors for dementia can't be changed – for example, genetics - the report claims that many are down to an individual's lifestyle.
An earlier report back in 2017 had identified less education, hypertension, hearing impairment, smoking, obesity, depression, physical inactivity, diabetes, and low social contact as factors that contributed to dementia.
Now three more risk factors for dementia with newer, convincing evidence have been added - excessive alcohol consumption, traumatic brain injury, and air pollution.
Lifestyle changes to delay or prevent dementia
Excessive drinking
Too little exercise
Obesity
Smoking
High blood pressure
Loneliness
Pollution
Head injury
Hearing loss
Depression
Diabetes
Reduced childhood education
50 million people around the globe live with dementia, including an estimated 850,000 people in the UK. This number is expected to skyrocket by 2040: with the number of people living with dementia in England and Wales alone expected to be around 1.2million.
No cure is yet known for the condition.
The report comes from the Lancet Commission on dementia prevention, intervention and care (opens in new tab), and was compiled by 28 researchers from around the world. It calls for both government and individuals to take action.
Lead author of the report, Professor Gill Livingston of University College London, said, "Dementia is potentially preventable – you can do things to reduce your risk of dementia, whatever stage of life you are at."
The academic praised Prime Minister Boris Johnson's 12-week government obesity plan (opens in new tab) , which intends to tackle the nation's obesity problem as a Covid-19 prevention strategy.
The report poses further suggestions including the wider use of hearing (opens in new tab) aids, support for individuals quitting smoking, and safer working practices, to help implement these lifestyle changes on a societal level.
"Contributions to the risk and mitigation of dementia begin early and continue throughout life, so it is never too early or too late," the report states.
Fiona Carragher, from the Alzheimer'sSociety – who part-funded the report – said, "The news that 40 per cent of dementia cases are, in theory, now preventable is certainly welcome.
"While we don't have all the answers yet, we can take action now to tackle the risk factors within our control, including excessive drinking, obesity and high blood pressure.
"Meanwhile, we need public health policies to address other factors, such as air pollution and inequalities in childhood education."
Kate is a freelance contributor to woman&home, covering everything she loves most: fashion, fiction, and fancy face cream. If she's not working, she's probably reading, feeding her online shopping addiction, or judging the taste level of celebrity houses (10/10 for Dakota Johnson, 2/10 for Tan France).

She graduated from Central Saint Martins in 2020 with a BA in fashion journalism, and her byline has also appeared in British Vogue, The Times, and Marie Claire.