A study has revealed a new factor that could put you at risk of dementia
Negative thinking could be linked to Alzheimer's...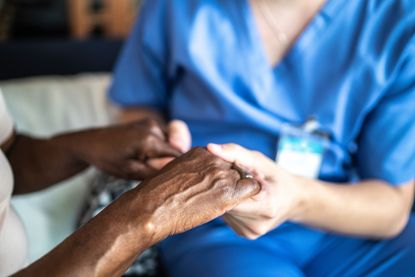 New research suggests that the way we think could put us at risk of dementia.
A team of scientists from University College London have found that having persistent negative thoughts over a long period of time could increase your chances of suffering from dementia.
A study showed that repetitive negative thinking (RNT) is linked to the development of of harmful proteins in the brain that are associated with the most common form of dementia, Alzheimer's disease.
However, its been said that short-term bouts of negative thinking don't have the same impact.
Lead author Dr Natalie Marchant, of UCL Psychiatry, said, "We do not think the evidence suggests that short-term setbacks would increase one's risk of dementia."
The study, supported by the Alzheimer's Society, 292 people over the age of 55 over a period of two years.
Participants took questionnaires about the way they think about negative things, with mental health issues taken into account.
READ MORE:A groundbreaking wearable device that can spot Alzheimer's early could be available in the next few years (opens in new tab)
They underwent brain scans over the two year period, so that researchers could measure the amounts of the two types of brain proteins associated with dementia - tau and amyloid.
It was found that subjects with repetitive negative thinking patterns experienced more cognitive decline and were more likely to have harmful protein deposits in their brain.
Those experiences anxiety or depression also exhibited a cognitive decline but did not have the harmful proteins present.
Explaining the findings, Dr, Merchant said, "Depression and anxiety in mid-life and old age are already known to be risk factors for dementia.
"Here, we found that certain thinking patterns implicated in depression and anxiety could be an underlying reason why people with those disorders are more likely to develop dementia.
"Taken alongside other studies, which link depression and anxiety with dementia risk, we expect that chronic negative thinking patterns over a long period of time could increase the risk of dementia."