The UK's biggest sexual fantasies have been revealed – and some might shock you!
Did yours make the list?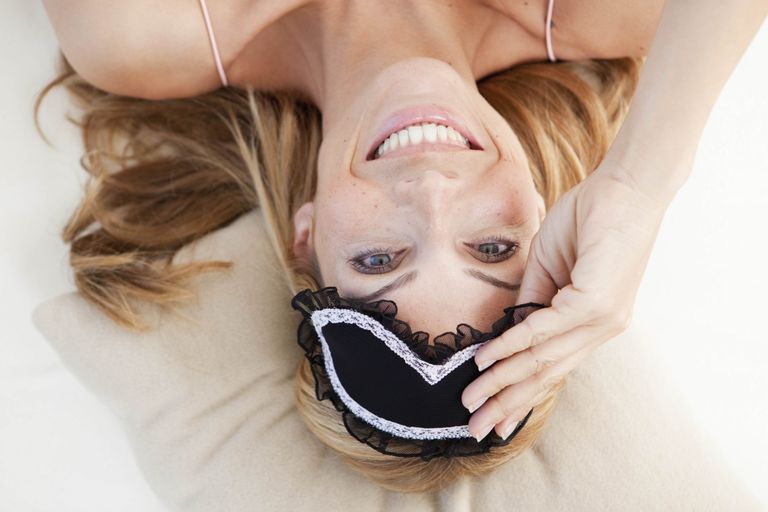 (Image credit: Getty Images/Cultura RF)
While 2020 might have been a bit of a write-off, it hasn't stopped Brits revealing their top bucket-list sexual fantasies.
In fact, with all the depressing news hitting the headlines in recent months, it's no wonder women want something to help put a smile on their face. And, sometimes, not even one of the best vibrators will do the job! What are we talking about? Yes, you've guessed it – sexual fantasies. Or, more accurately, bucket list biggest sexual fantasies – which are those ones you really, really want to do, but are just a bit too shy to say out loud.
Want to know how yours rate compared to the rest of the country? In a new survey, OnBuy.com asked2,897 Britsthe top 10 activities they desperately wanted to try with their partners.Perhaps, unsurprisingly, what women wanted varied to what men desired more.
One of the biggest sexual fantasies voted by women was to be blindfolded. And one of the reasons it is so popular is because it's so easy, yet effective. Taking away one of your senses, such as you sight, helps to make your other senses extra sensitive.
"Great sex should be a multisensory experience," says Sammi Cole, sex and relationship expert at sexual wellness brand Lovehoney. "Use scented body lotion, go for soft lighting, pick out music that helps to get you both in the mood and swap out your usual bed sheets for something more luxurious. The more senses you can delight, the better!" Then you can try taking them away. "Withholding one of the senses, such as blindfolding a partner, will help activate the others," she adds.
Here's the rest of the survey results:
Biggest sexual fantasies: what women want
1 Blindfold35%
2 Sex in a Jacuzzi31%
3 Sex in an elevator26%
4 Roleplay24%
5 Sexy photoshoot20%
6 Bondage18%
7 Choking16%
8 Phone sex14%
9 Car sex12%
10 Bringing in a third party12%
11 Sex on beach10%
12 Watching porn with partner9%
13 Using flavoured lube8%
14 Writing fan fiction for partner7%
Biggest sexual fantasies: what men want
1 Bringing in a third party36%
2 Video call sex30%
3 Sex in a Jacuzzi26%
4 Sex in a public toilet22%
5 Roleplay22%
6 Making a sex tape20%
7 Sex on a balcony19%
8 Watching porn with partner17%
9 Bondage16%
10 Anal sex14%
11 Car sex13%
12 Couple toys12%
13 One night stand9%
14 Sex with Food8%
Top sex trends tried by Brits in the bedroom
And, it seems that some of us are doing a lot more than just fantasising about our sexual desires. A survey byshowerstoyou.co.uk, this time with 2,381 adults involved, discovered the top sex trends tried by Brits in the bedroom.
Forget just using a vibrator to boost your health, in first place came BDSM, which stands forbondage, discipline/domination, submission/sadism, and masochism. This was made popular by the Fifty Shades of Grey books, and has around135,000 online searches a month.
Then, next up was "sploshing", which involves using food during sexual encounters. While, in third place, was having sex in public places. So much for lockdown! But it seems we're making sure we've done the right research first as "sex in public" is searched online around 22,200 times a month.