Nigella Lawson puts forward a strong argument for why we should all be baking during lockdown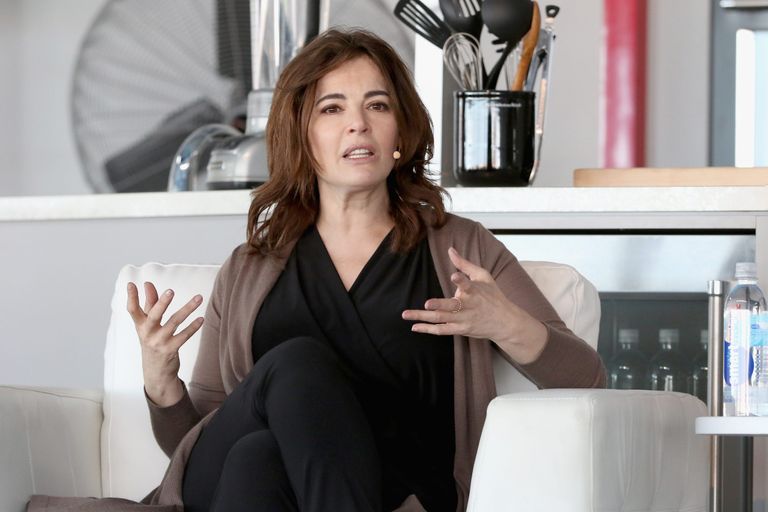 The TV chef has some sage advice for people who are wishing to find some new things to do while self-isolating
It's no surprise that Nigella Lawson is a big fan of baking.
The TV chef has countless iconic cakes and bakes (it was her revolutionary chocolate covered ice-cream cake that became our easy dinner party dessert of choice - but anyway, we digress).
But now Nigella has explained just why baking is so important for us at the moment, as it can help soothe our anxieties and quiet a racing mind.
MORE:Great British Bake Off star reduces viewers to tears as he reveals emotional reason behind his love of baking
"One of the ways to interrupt anxiety is to let other senses take over," Nigella said in an interview withThe Guardian.
"Touching things, smelling something, listening. Baking really has so much of that, because when you're kneading dough, or you're stirring a bowl, you are really immersed in the world of the senses.
"And that's really very important, because otherwise you're trapped in your mind, and that isn't right now a very comfortable place."
MORE:Nigella Lawson shares glimpse into her utterly magical back garden
So while there may be currently a flour shortage, it could be important to stock up, if only for your mental health.
Just recently, Nigella shared her 'emergency brownie' recipe with her followers online.
'This is for those times you urgently need a brownie, but don't want to make (or, rather, can't justify making) a whole batch. This recipe makes two (four if needs be) fudgy brownies to be snaffled straight from the tin. It is worth keeping takeaway-style foil tins in the house just to make these. Take my word for it, it will be a frequent occurrence,' Nigella explains.
Want the recipe for Nigella Lawson Emergency Brownies yourself? Well you're in luck…
Ingredients
50g/1¾oz unsalted butter
50g/1¾oz soft light brown sugar
1 tbsp maple or golden syrup
3 tbsp plain flour
3 tbsp cocoa powder
¼ tsp sea salt flakes
1 large free-range egg
1 tsp vanilla extract
50g/1¾oz walnut pieces
50g/1¾oz dark or milk chocolate chips
Method
Heat the oven to 1700C / 150oC fan
Use a small pan, like a milk pan
Melt in 3 x tablespoons of butter, 3 1/2x tablespoons of sugar, and a tablespoon of maple syrup or golden syrup
Melt that over a gentle heat, and add 3 x tablespoons of flour, and 3 x tablespoons of cocoa, and whisk that in.
Add a pinch of salt, an egg, and a teaspoon of vanilla extract
Whisk, and add chopped nuts and a handful of choc chips (if available) or use regular chocolate and fold that in
Scrape the batter into a foil tray or baking dish - it won't come up very high
Cook it for 15 - 20 mins, and then leave for 15- 20 mins so that they cool and set properly
Nigella also recommended crumbling the brownies over ice cream. Ok, if we must…