Best Christmas turkey 2020: The woman&home supermarket turkey taste test
We taste tested all of the supermarket turkeys in our kitchens and these are our favourites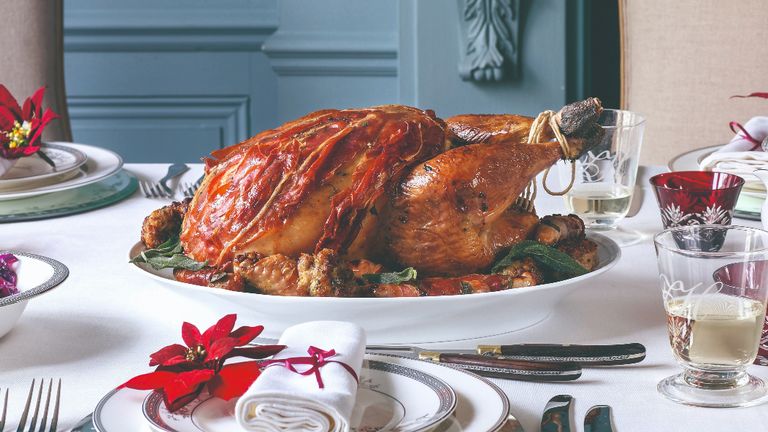 (Image credit: Future)
The Christmas turkey is the centrepiece of your festive spread, so you want to make sure that you buy the best.
Whether you are feeding a crowd (lockdown rules permitting) or having a mini Christmas feast for two, we have selected the best turkeys on the market. Take a look at our comprehensive woman&home Christmas taste test to read about all of our other favourite festive products. 
How did we test the turkeys and decide on our winners? 
In our opinion the perfect turkey must have: a golden and crisp skin, moist and flavourful meat and a plump and tender texture so that is exactly what we looked out for throughout the testing process. To make the test fair we cooked each turkey according to it's packet instructions and didn't add any other flavours or ingredients to each bird. 
We have chosen products whose instructions were both easy to follow and resulting in a delicious turkey, however if you feel you need a little more guidance here is our perfect Christmas turkey recipe. Not sure what size turkey you should buy to feed your guests? Take a look at our handy turkey sizing guide. 
The best turkey for big families 
Tesco Finest British Free Range Heritage Narragansett Whole Turkey, 5.26KG - 6.51KG
We taste tested a lot of turkeys and this is by far our favourite of the whole turkeys. It is THE classic turkey dinner turkey. It's skin has that perfect golden bronze glow, the meat was juicy and tender and the flavour was really lovely. Add some rosemary, thyme and parsley stalks to the carcass along with a lemon and you will have the perfect bird. Plus it has enough meat on it for a generous Christmas day serving plus the compulsory stack of boxing day sandwiches.
Best turkey for the non traditionalist 
Iceland Luxury Truffle Butter Turkey Crown, 1.9kg
Available from 23rd November. While some people would be horrified by the idea of a turkey with any seasoning other than salt and pepper and some fresh herbs we know there will be a number of turkey non-traditionalists! If you are one of these people then this is the pick for you: a tender turkey crown with a rich and indulgent truffle butter topping. The turkey is encased in a paper wrapping which keeps it astonishingly moist and prevents the butter from burning. Why not go fully modern this Christmas and serve it with roasties dusted with parmesan cheese?
Best of both worlds turkey
Waitrose Free Range Bronze Turkey Crown with Thighs, 2.97kg
Available to pre-order now for delivery between 20 Dec - 24 Dec. With this option you get all the meat of a traditional turkey without any of the fuss. Turkey breast, on the bone with a roasted shallot and herb butter, blanketed in maple glazed streaky bacon and filled with a pork, sage and onion stuffing, which is served alongside 6 hour slow roasted turkey thighs. The resulting meat juices can be mixed with cornflour for an effortless - and delicious - gravy. We can't wait to eat this on Christmas day!
Best turkey for two 
Booths Turkey Paupiettes, 460g
Feeling too nervous to order a full turkey in case another lockdown hits? Or just planning on a more low key Christmas for two? Then we have a recommendation for you! Try these delicious and fuss free Turkey Paupiettes from Booths. Turkey breast is filled with a gluten free sage and onion stuffing and wrapped in crisp streaky bacon. Pop them in the oven with some golden roast potatoes and serve with sprouts, carrots and cranberry sauce and then relax with a glass of bubbly. A stress free and delicious dinner with little washing up!