Aldi launches free wine course the'Aldiploma'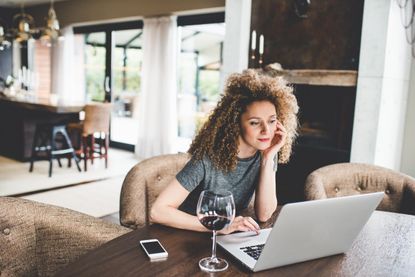 Aldi have launched a free wine course for shoppers after finding that two thirds of Brits are baffled when it comes to buying wine and over half of Brits (57%) find buying a bottle of wine daunting.
The 'Aldiploma' is the first free supermarket wine course of its kind. Aldi have developed the training with wine expert Sam Caporn to help shoppers learn about wine so they don't feel intimidated when purchasing a bottle.
Julie Ashfield, Managing Director of Buying at Aldi UK, said: 'The wonderful world of wine should be enjoyed by all and at Aldi we believe that visiting the wine aisle should be an enjoyable experience. The Aldiploma provides a unique and fun approach to learning about wine, giving customers the confidence they want when selecting a wine and debunking any complicated wine terminology.'
Aldi are focusing heavily on their award winning wine offering and have recently launched a new range of premium wines available online from the Aldi website.
MORE:Aldi are offering free wine to people who are willing to give them honest reviews
Sam Caporn really knows what she's talking about when it comes to wine so is the ideal guru to help you buff up on the grape stuff. You may recognise Sam, also know as the Mistress of Wine, from the BBC's Saturday Kitchen. She is the winner of the coveted Madame Bollinger Medal as well as being a member of the prestigious Institute of Masters of Wine.
She comments: 'As one of only 382 Masters of Wine worldwide, it's fair to say I know my Malbec from my Merlot – but that hasn't always been the case! Rewind twenty years and I was just a wine lover with none of the technical knowledge I have now. Aldi is known for its affordable, great quality wines so this creates the perfect platform to help consumers try new things and gain the perfect introduction to the world of wine.'
The 'Aldiploma' is highly informative and packed full of interesting information and is available to download for free via aldi.co.uk/aldiploma. (opens in new tab)
Sadly there's no opportunity to taste the wines, but after completing the training you will have the option to buy an accompanying case featuring a selection of Aldi's award-winning wines. The 6 bottle case is available to purchase from the Aldi website and costs £32.94.
Rose Fooks is the Deputy Food Editor at woman&home. Rose completed a degree in Art at Goldsmiths University before beginning her career in the restaurant industry as a commis chef at The Delaunay in 2015. She then worked at Zedel and went on to become part of the team that opened Islington's popular Bellanger restaurant.
To hone her patissier skills, Rose joined the Diplome de Patisserie and Culinary Management course at Le Cordon Bleu. She ran a food market in Islington and cooked for a catering company that used only surplus food to supply events, before finding her way into publishing and food styling.