The Best Supermarket Fashion On Sale Now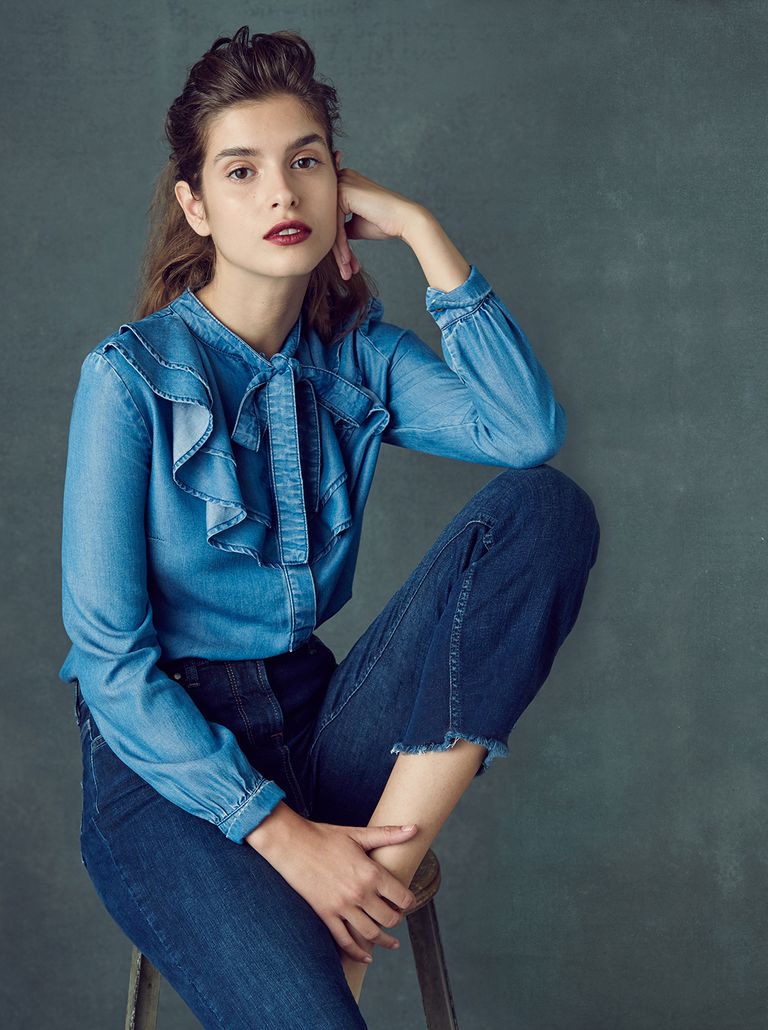 Save £££s and give your wardrobe the boost it needs with these supermarket fashion buys
Thought you had to spend hundreds of pounds to update your wardrobe for the new season? Think again. If it's an instant update you're after, head to your local supermarket. Yes, you heard us right: grab tonight's dinner, bring your tired old wardrobe up to date and still have change!
Not quite convinced? Then rest assured, our favourite supermarkets have seriously upped their fashion game of late. The comfiest and most stylish boots you'll see all season? They're a hop, skip and a jump away from the frozen foods aisle. The check blazer everyone's talking about? The could-be-designer fluffy handbag? The trend-ticking aviator jacket? Yep, they're all there. And trust us when we tell you that no one will believe you picked them up at the same time as your groceries. The prices may be low, but the standards certainly aren't.
Whether you're looking for no-fuss basics or a low-cost way to dip your toe into Autumn's top trends, you're guaranteed to find something you'll want to slip into your basket, although you might have to elbow a fashion editor or two out of your way to get your mitts on it... Price tags that make us squeal with disbelief, rather than dismay? Well, who could argue with that?
Click through to feast your eyes on the very best the supermarkets have to offer this season. Guilt-free clothes shopping? The dream has officially become a reality, ladies...
It?s still all about the ruffles this autumn and this denim blouse is ticking two trends at once. Be daring and go for a double denim look...
Ruffle denim shirt, £28, Premium collection at Tu at Sainsburys
Checked blazer, £28, F&F
Red Boots, £20, George at Asda
Red faux suede ankle boots, £20, F&F
White embroidered blouse, £20, Tu at Sainsburys
White embroidered blouse, £18, Tu at Sainsburys
Faux shearling aviator jacket, £49
Faux shearling aviator jacket, £49, F&F
Embellished jeans, £20, George at Asda
Embellished jeans, £20, George at Asda
Mustard coat, £39, F&F
Multi coloured check skirt, £18, Tu at Sainsburys
Multi coloured check skirt, £18, Tu at Sainsburys
Embellished Boots £28 from George at Asda
Floral detail ankle boots, £28, George at Asda
High neck bishop sleeve blouse, £18, F&F
High neck bishop sleeve blouse, £18, F&F
Fluffy Bag, £12, George at Asda
Fluffy bag, £12, George at Asda (Available online and in store 30th October)