A guide to Royal hats by the experts: marvellous millinery and the dos & don'ts of regal 'hat-iquette'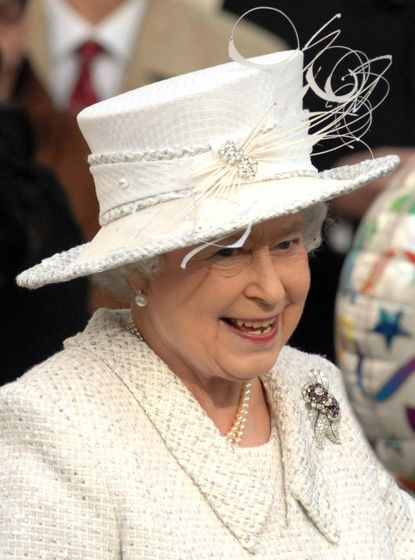 (Image credit: PA Images)
"I must be the only person who wears hats constantly" Her Majesty once famously quipped.
And it's true. Nobody does hats quite like the Queen or the royal family. From weddings to christenings, somber occasions to celebrations, the royals always have the perfect hat to complete any outfit.
Hats are not only a key part of every royal family member's wardrobe, but this versatile accessory also acts as a status symbol for the royals and allows each individual to express their personality and unique sense of style. While the Queen sticks to her statement style of bright colours and coordinating suits, and Kate keeps her wardrobe classic with fresh and youthful touches, Princesses Beatrice and Eugenie have always experimented with fun and quirky fashions.
Lisa Forde, Director of Tree of Hearts, and party etiquette expert observes, "amongst the Royal Family, hats are worn and viewed as a social status, as well as a fashion accessory."
As is natural when planning an outfit, members of the royal family will always choose what they are going to wear for an event first, before selecting a hat to match. When choosing the right hat for an outfit, Lisa Forde reveals that there are certain style rules the royals will adhere to. "If an A-Line skirt is selected, it is important to ensure that the hat's brim width balances out the volume of the skirt. If the outfit is very tailored, a more simple hat will be selected."
The royal family have been setting millinery trends for decades. Their favorite milliners, such as Rachel Trevor-Morgan and Philip Treacy, are globally renowned, and their most trusted milliners tend to work with each generation of the royal family. For example, the late Princess Diana's favourite milliner John Boyd now designs hats for the Duchess of Cambridge.
Ever the trend-setter from her personal sense of style to the way she dresses her children, the 'Kate effect' also reaches as far as her choice of headwear. Expert milliner Sarah Crozier observes, "The UK has always had strong tradition of wearing hats which is inevitably led by what the the Royals wear. In the last ten years we have seen a shift away from the more traditional 'brimmed' hat styles towards fascinators and 'hatinators', and this departure has been strongly influenced by the Duchess of Cambridge."
Here we take a look at some of the most striking royal hats from recent years, and the experts reveal the secret significance behind each family member's millinery style.
The Queen
Her Majesty the Queen relies on a wardrobe of practical yet smart, traditional and tailored outfits to see her through the many official events and engagements she attends each month. Her choice of hat for such occasions is much the shame.
Always matching her chosen outfit for the day, the Queen's 'brimmed' hats reflect her traditional sense of style and her status as head of the family. Sarah Crozier notes that we rarely see the Queen in smaller headpieces, "in my opinion she is clearly more comfortable wearing larger brimmed hats which also reflect her standing" the milliner said.
The Duchess of Cambridge
Known for her carefully selected, fashion-forward yet modest outfit choices, the Duchess of Cambridge pays equal care and attention to selecting hats for official events. Staying on-trend with her choice of millinery, you won't see Kate in any black hats this season as Lisa Forde notes, "colour is a must this season, but feathers are a no no."
The Duchess of Cambridge tends to opt for youthful, fresh and sometimes fun fascinators or 'hatinators' for most official events or overseas tours. The only time you will see the Duchess in a wide brimmed hat as worn by the Queen, is for more somber occasions such as services of Remembrance. Millinery Expert Janie Lawson explains, "the Royals tend to wear larger hats for more somber occasions. Larger hats are more traditional and thus they are a great way to add gravitas to an outfit."
One of the Duchess of Cambridge's most sophisticated wide brimmed hats was the piece she wore to the Commonwealth service in 2016. Kate received wide acclaim and many compliments for the custom made wide-brimmed grey peach bloom felt hat with a silk dark grey trim. It was suggested that the choice of hat was also a subtle tribute to the late Princess Diana by the Duchess, as the hat was made by Diana's favourite milliner John Boyd.
Boyd first started working with Princess Diana in 1981, when he designed the pink hat to accessorise her 'going away outfit' after her wedding. Reflecting on his first encounter with a young Diana Spencer, Boyd recalled, "My new range was just being completed when Diana arrived, and sitting on a chair surrounded by ribbons suddenly took a tricorn shape in sparterie that was hanging on the door and said, 'I like that style, I will have it for my wedding."
In Boyd's opinion, "the entire millinery industry owes Diana a debt" for reinvigorating interest in millinery and the industry.
Aside from the occasional wide brimmed hat, the Duchess of Cambridge tends to choose fascinators or 'hatinators' for official events and royal tours. You may have spotted that the Duchess of Cambridge tends to wear her hats tilted to one side.
This is because as a rule of thumb, the best way to wear a hat is in line with the parting of your hair. Advising how to wear a fascinator or hat, Lisa Forde recommends, "I always suggest wearing a hat on your parting and at an angle. It needs to sit about a centimeter above your brow and ear."
Beatrice & Eugenie
Princess Beatrice and Princess Eugenie have become well known for their quirky sense of style and unique approach to dress for official occasions. Who can forget their choice of millinery for the Duke and Duchess of Cambridge's royal wedding in 2011?
The way that the Princesses wear their hats is based on how the pieces are made. As with many members of the royal family, Beatrice and Eugenie will have their hats tailor made for them, meaning they can work with the milliner to design and agree on the overall aesthetic of the hat.
Lisa Forde explains, "with tailor made pieces, milliners will spend time working out where the hat is more comfortable, and for women it can often be the front of the head."
Sophie, Countess of Wessex
A seasoned hat wearer, and wife of Prince Edward, the Countess of Wessex isn't afraid to wear big and bold hats for special occasions.
Despite her height, Sophie isn't afraid to choose hats with added height for dramatic effect. Janie Lawson adds, "A tall woman in a tall hat gives a very glamorous look!"
Sign up to our free daily email for the latest royal and entertainment news, interesting opinion, expert advice on styling and beauty trends, and no-nonsense guides to the health and wellness questions you want answered.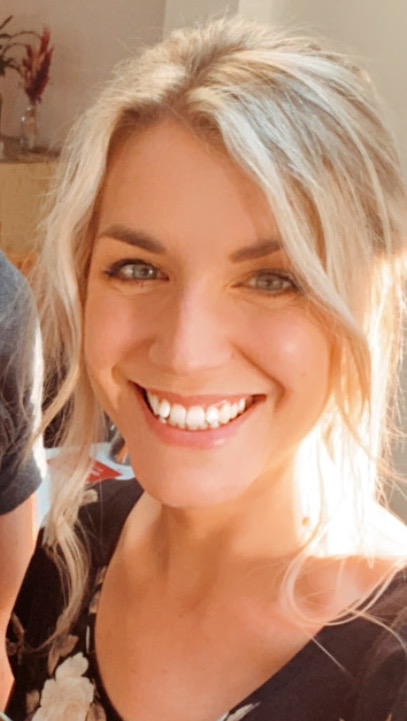 Digital Editor - Woman & Home
An internationally published digital journalist and editor, Rachael has worked as a writer and editor for both news and lifestyle websites in the UK and abroad including Metro UK, Homes & Gardens, Ideal Home, GoodTo.com, honey.nine.com.au and body+soul.
Rachael's published work covers a broad spectrum of topics and she has written about everything from the future of sustainable travel, to the impact of the coronavirus pandemic on the world we live in, to the psychology of colour.