Here's where you can buy Lorraine's seriously affordable top and trouser combo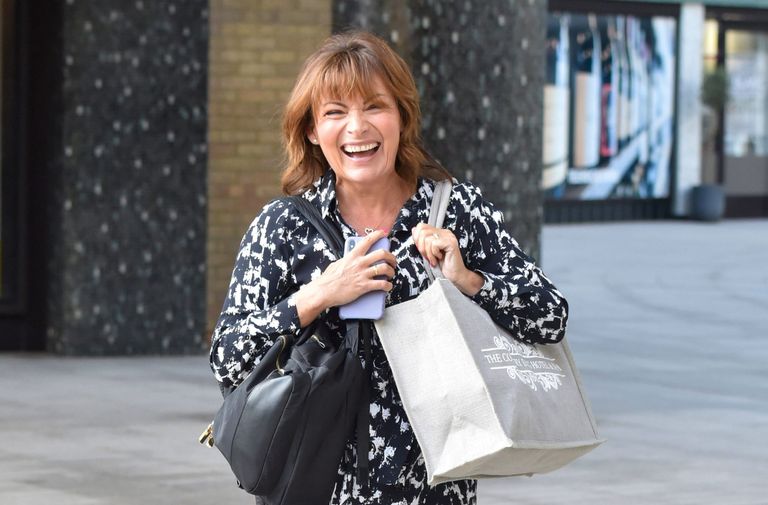 (Image credit: Getty)
Lorraine Kelly took to screens this morning for her usual appearance on her self-titled ITV breakfast show, sporting a seriously affordable outfit.
The 59-year-old Scottish born presenter shared an Instagram photo of her fashion choices, divulging the details with her 305,000 followers.
Posing for the camera with a grin, Lorraine stunned in a sophisticated pair of £15 tapered leg trousers from Sainsbury's very own fashion brand, Tu.
And as if the reasonably priced - and stylish - trousers weren't enough, the former This Morning host teamed them with a high street blouse too.
Lorraine's gorgeous Mantary Pink Lotus Print top is available to buy from Debenhams for just £28.
Attracting plenty of attention from her loyal supporters, the comment section beneath the post quickly filled up with kind words of praise.
One fan swooned: 'The blouse looks lovely Lorraine you are so beautiful.'
'You haven't put a foot wrong with your outfits since your return! Classy and they really suit your figure 👍🏻👍🏻,' gushed another.
Read more:The Duchess of Sussex opts for casual look as she re-wears denim jacket for second day of South African tour
Teamed with a pair of sleek, subtle heels, these budget friendly pieces are perfect for channelling a trendy but professional vibe just like Lorraine and can be staples in your very own wardrobe for less than £45.
The blouse could be paired with trousers or a skirt, and just as easily dressed down with jeans for a more casual day out.
Equally, you could add some chic white trainers to the trousers, to give the whole outfit a more relaxed approach.
Read more:Holly Willoughby's navy flared trousers are the perfect autumn staple
TV favourite Lorraine is certainly no stranger to wearing a high street bargain, and wowed fans earlier this month when she stunned in a £26 River Island dress.
As she coordinated the fashionable sale find with a pair of striking, red Aldo court heels, dozens of her loyal fans made sure to bombard her with compliments.
One said, 'Absolutely love this dress, you look stunning,' while a second chipped in, 'Love this.... red is your color ❤️,' and a third added, '💕Aw Lorraine u look fab as always 😍Wish I knew ur secret 💖💕.'